Hedgehog Friendly Campus is an initiative funded by the British Hedgehog Preservation Society. It aims to turn university campuses into habitats where hedgehogs can safely live and thrive. It's a chance for our community to come together to make real changes for the local wildlife.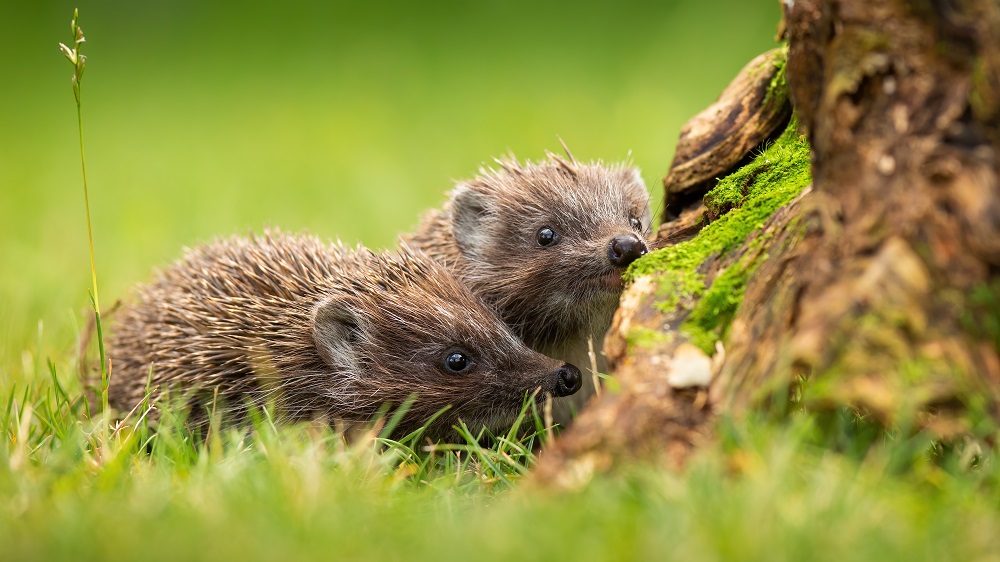 We're delighted to have received Bronze Accreditation for Hedgehog Friendly Campus, and we're currently on a mission to become a Silver Accredited Hedgehog Friendly Campus. Follow us on social media and read our latest blogs below to keep up-to-date with what's been going on and every step we're taking to make our campus a haven for hedgehogs.
Hedgeblogs
About the campaign
The Hedgehog Friendly Campus initiative aims to highlight the issues faced by UK hedgehogs, and to encourage university staff and students to help them combat these on campuses. The UK hedgehog population declined by up to 50% since the year 2000, with less than a million of them left. As of July 2020, hedgehogs have officially been listed as Vulnerable to Extinction on Britain's IUCN Red List. This is due to a range of factors, mostly related to human activities and urbanization. They include environmental poisons, road traffic, litter, drowning, and lack of food, water and connected habitat. Seeing as university campuses often cover large areas of land, it's a great opportunity to turn them into suitable hedgehog habitats.
How does it work?
The Hedgehog Friendly Campus team is open to all staff and students, regardless of department, age, level of knowledge or ability, and is led by our Animal Studies team. The goal is to complete actions from the dedicated best-practice toolkit. Examples include community events such as litter picks, fundraising, hedgehog surveys, and installing hedgehog houses on campus. Completed actions count towards official accreditation: Bronze (Accredited to West Suffolk College (Animal Studies), Silver, and Gold.
Get involved
To get involved as a member of staff, please speak with the Head of Animal Studies Sarah Eaton. Alternatively, if you're a student of any course, and would like to get involved, please speak with your learning support tutor in the first instance.
Other ways you can help
You can also get involved in other ways such as volunteering your time for a local hedgehog rescue such as Suffolk Prickles Hedgehog Rescue, who help nurse and rehabilitate back to the wild sick, injured and orphaned hedgehogs, and on a daily basis volunteers spend time cleaning and medicating hedgehogs. Or it could be that you've got lots of newspaper you'd like to donate which helps rescues.
Fun activities to do
Follow us on social media