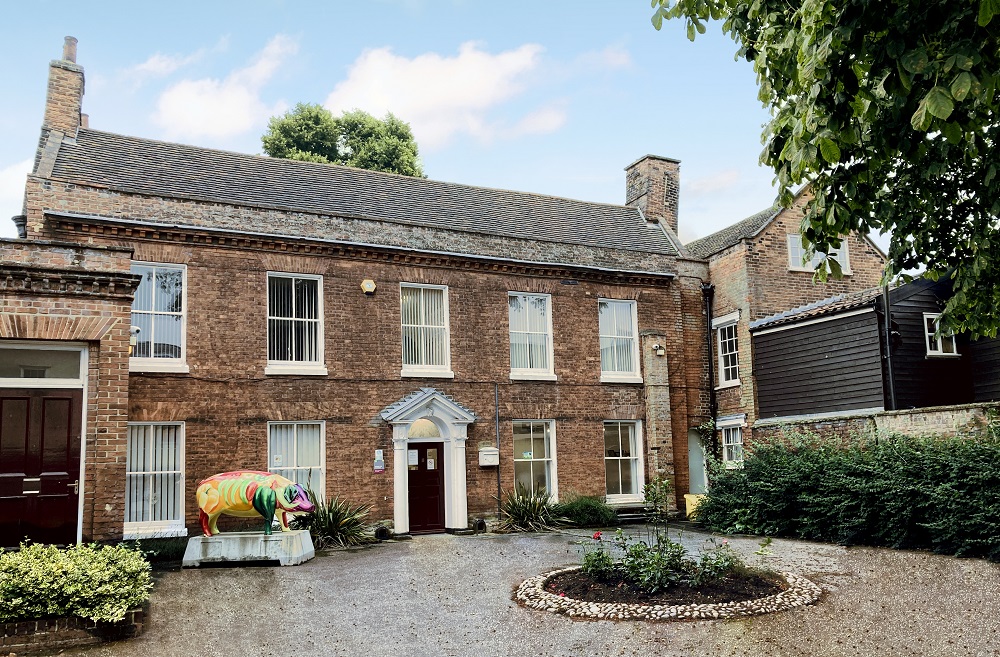 West Suffolk College Ipswich
11 Fore Street
Ipswich
IP4 1JW (Sat Nav: IP4 1JG)
01473 351500
This email address is being protected from spambots. You need JavaScript enabled to view it.
West Suffolk College Ipswich is conveniently located on the edge of the town centre, close to the waterfront and supports the community with a diverse range of popular courses.
Through our advice and support, we ensure that every learner has the chance to achieve their aims and goals.
Ipswich offers courses for everyone including leisure learning workshops, the opportunity to 'top up' your skills with higher and advanced levels as well as a range of curriculums that will enable you to retrain for that change of career.
Discover how you can acquire skills you can use in work, life, and pleasure by choosing from our range of courses below.
Information session - Monday 6th February from 5pm to 8pm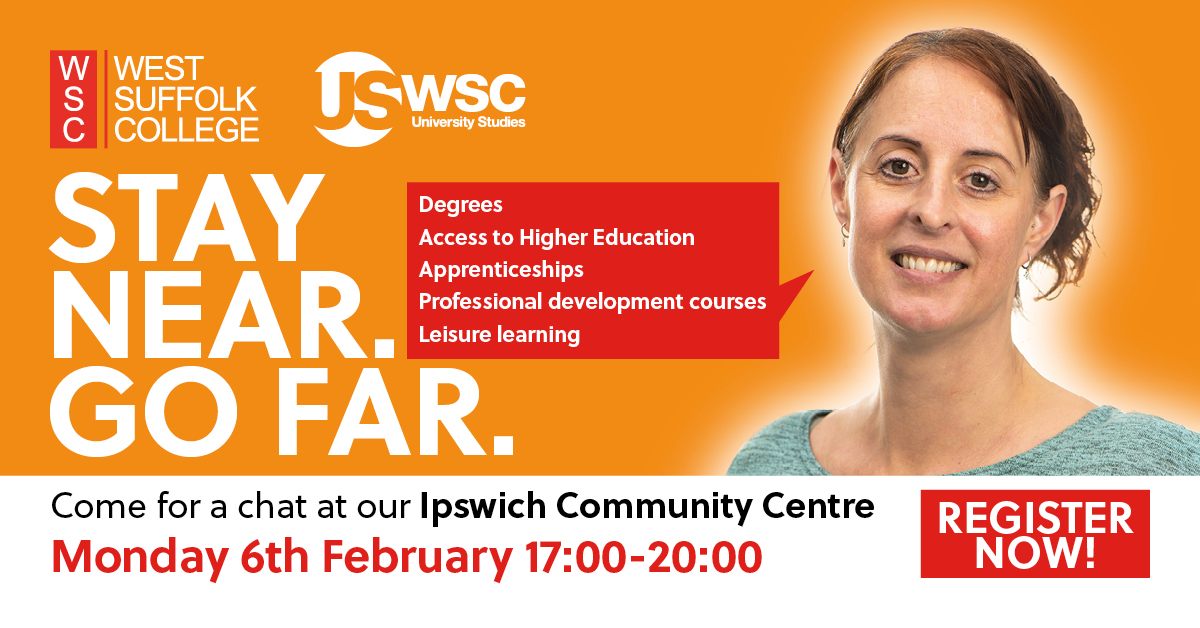 Join us at our West Suffolk College Community and Business Centre in Ipswich to discover our diverse range of courses on offer, alongside our vast offering of apprenticeships and higher education programmes available at University Studies at West Suffolk College in Bury St Edmunds; All of which are available to you either at your local WSC Community and Business Centre or at our University and Professional Development Centre in Bury St Edmunds. From learning leisure workshops to degrees, professional development courses to Access to Higher Education diplomas – create a pathway for yourself to achieve your goals. Join us at our information session between 5pm – 8pm to find out what we can offer you.
Leisure Learning

Courses available at Ipswich
Online courses
We have new courses advertised throughout the year. Please click here to view all of our Adult Education online learning courses we have available now.
Computer skills
Whatever your level, we have courses from beginner to more advanced to help you join the internet revolution.
University Studies