Whatever your background and however complicated and busy your life may be, there is always a way back into education.
Enquire now for September 2023 entry
Access to Higher Education courses are a great starting point to retrain for a new and exciting career or get the degree that you promised yourself. Access to Higher Education makes it possible.
Designed for students aged 19 and over, these courses lead to a 60 credit Level 3 Diploma and are a flexible alternative to A Levels. The qualifications are widely recognised by UK universities and earn up to 144 UCAS points.
If you are not sure that you a ready to take the step to apply for an Access to Higher Education full year programme, why not join our fully funded 12 week Pre-Access course, to brush up on your study skills and get ready to get back into education.
What can I study?
Where and how can I study?
We offer a range of ways that you can study and venues to suit busy lifestyles.
Traditional Classroom
All our courses are available at University and Professional Development Campus in Bury St Edmunds, where we pride ourselves in offering a unique, friendly and supportive learning environment. In addition, we also offer our Nursing and Health Professions at our Personal and Professional learning centres in Sudbury and Ipswich.
Attendance days
| | | | | | |
| --- | --- | --- | --- | --- | --- |
| Business Management | | Tuesday | Wednesday | | |
| Counselling | | | | Thursday | Friday |
| Creative Industries | | | | Thursday | Friday |
| Humanities and Social Sciences | Monday | | | Thursday | |
| Nursing and Health Professions | Monday | | Wednesday | | |
| Social Sciences | | | Wednesday | Thursday | |
| Science | | Tuesday | Wednesday | | |
i-immersive classroom
We also offer the opportunity to study Humanities & Social Sciences or Social Sciences locally in our Personal & Professional Learning centres in Thetford, Haverhill, Sudbury and Ipswich via our i-immersive classrooms. These rooms are equipped with audio visual hardware and cutting edge technology, allowing a small group of students to study outside of Bury St Edmunds and to receive an engaging live teaching experience closer to home.
Fully online, self-study with remote individual tutor support
Our Business Management course can also be studied remotely from the comfort of your own home at times to suit you and can be started at any time of the year, not just in September . The integrated e-portfolio (PEARL) contains learning materials and assessments that can be completed at your own pace. Regular online tutorials with our expert tutors will ensure that you are fully supported throughout your course.
Financial Support, Loans and Bursaries
We offer flexible payment plans to help spread the cost of fees.
If you are aged between 19 and 23 and studying for your first full Level 3 qualification, your course will be fully funded through our Adult Education Budget and you will not incur any fees.

If you are 19-23 and already have a full level 3 qualification or are over 24, you can apply for an Advanced Learner Loan to fund your course.
For students studying Access to HE diplomas, Student Finance England will "write off" any outstanding Advanced Learner Loan balances taken out to pay for an Access course should you complete a degree. This means that you would not have to repay your access loan.
Study is hard enough without struggling to pay for the things that you may need to undertake your course. A discretionary bursary fund, depending on household income and family circumstances may provide support for travel, childcare and materials required for your course. Apply for a Bursary.
What our students say
It's never too late to change things. Even if you have not studied for years, or left school without many qualifications, you can still get going on a new course.
We provide all the support to help you restart studying – and you'll feel at home too as many other people on our courses are just like you.
Our Access to Higher Education courses are the perfect way to discover what's possible. The course will help you rebuild confidence before embarking on more demanding study, and also help you adapt the rest of your life around the time needed for study.
A door opener to a degree or a new career
Many people use Access courses as a way back into degree study and our courses are widely recognised by UK Universities. The courses are also designed for industry with employers and progression in mind, enabling students to develop confidence, skills and qualifications for further study or employment in growing industries.
University Studies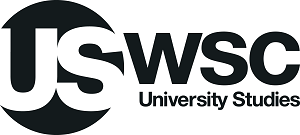 Our students have the option to progress directly to University Studies degree courses on successful completion of their Access to Higher Education course, subject to eligibility criteria.
You will continue to study at our familiar and friendly University and Professional Development Centre throughout your degree and may even be taught by familiar tutors who teach across both our Access courses and our University Studies courses.
---