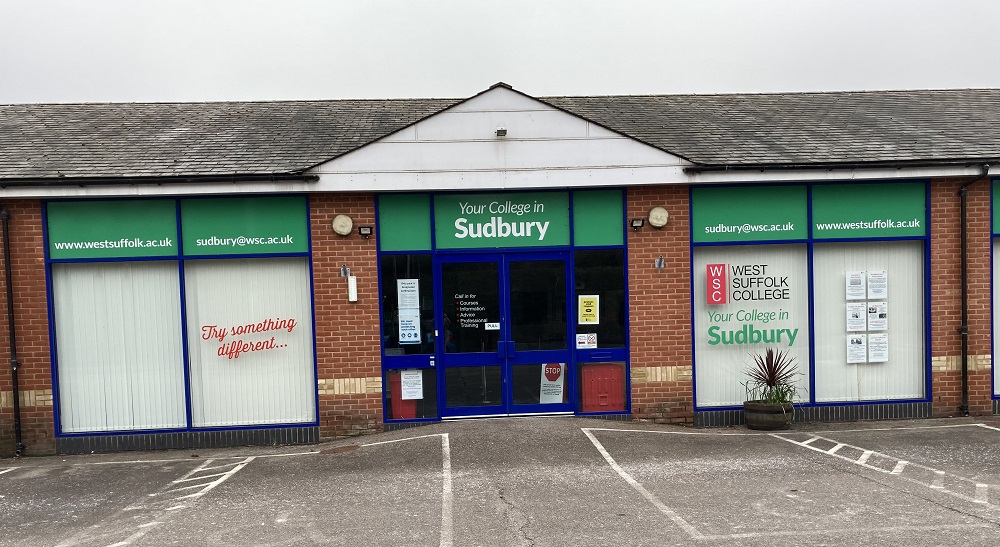 West Suffolk College Sudbury
18-20 Cornard Road
Sudbury
CO10 2XA
01787 880619
This email address is being protected from spambots. You need JavaScript enabled to view it.
Our learning centres are now open again with face-to-face visits by appointment only - please call or phone the learning centre to arrange a visit or virtual call.
West Suffolk College in Sudbury is conveniently close to the town centre, supporting the community with popular and varied courses for more than 20 years.
We take great care that the advice and support that we offer to all of our learners ensures that have every opportunity to achieve their aims with us.
Many people who complete courses here return to try something new or progress to higher or advanced levels in their chosen subjects.
We offer accounting and book keeping business courses, modern languages, IT, creative and digital arts, culinary arts and psychology as well as essential maths, English and ICT skills.
Choose from nearly 100 part time and leisure learning courses to acquire new skills for work, life and pleasure, from relaxing yoga to the sci-fi sounding Android Workshop!
Leisure Learning

Leisure Learning Courses across Suffolk
Maths and English
The Adult Maths & English department offers a range of high quality teaching options to suit all expectations and lifestyles. Whether you left education early or didn't get the grades, we are on hand to help you achieve success.
Computer Skills
Whatever your level, we have courses from beginner to more advanced to help you join the internet revolution.
Online Courses
We have new courses advertised throughout the year. Please click here to view all of our Adult Education online learning courses we have available now.