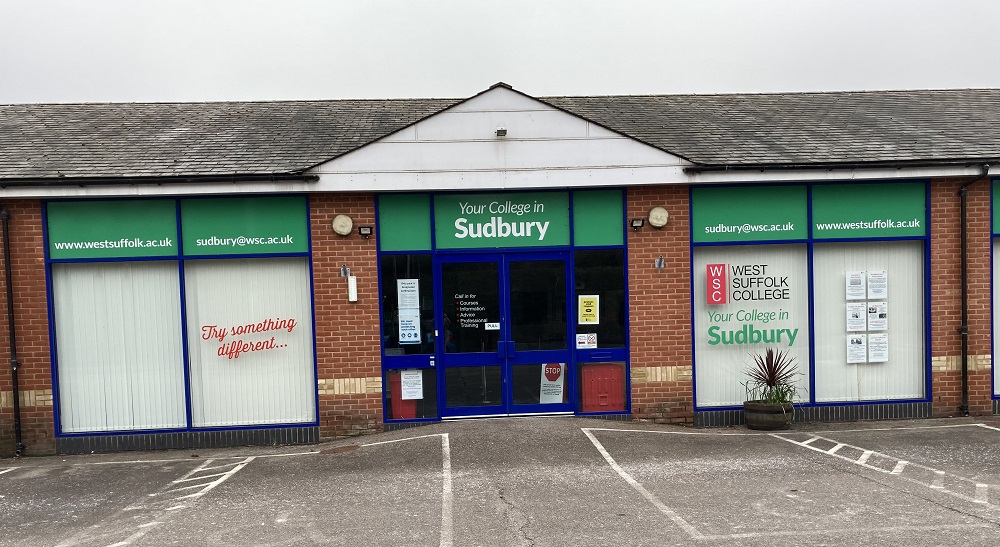 West Suffolk College Sudbury
18-20 Cornard Road
Sudbury
CO10 2XA
01787 880619
This email address is being protected from spambots. You need JavaScript enabled to view it.
Situated close to the town centre, West Suffolk College in Sudbury has been supporting the community with popular and varied courses for more than 20 years. We offer accredited courses such as bookkeeping, maths, English, ICT and Digital Skills as well a number of leisure courses including languages, creative writing, weaving, floristry and art.
We are always on hand to answer your questions and take great care to ensure that the advice and guidance we offer to all our learners supports them to have every opportunity to achieve their aims with us. Many of our courses offer progression routes to support employment and skills, or to enter higher education.
Leisure Learning

This year we are also developing a range of one day workshops as tasters for courses we will be running from January. So, if you fancy a 'Feel Good Friday', our workshops will be listed here. If there is nothing that takes your fancy, then follow us on Eventbrite to make sure you keep up to date with new courses as they are added or follow this link to complete our survey letting us know what kinds of hobbies you would like to get involved with - Please complete our survey.
All of our Leisure Learning courses are now hosted on Eventbrite, a much more straight forward system to allow you to select the course you would like to attend and pay all at the same time. Look out for any discounts we will be offering from time to time.
Leisure Learning Courses available in our other learning centres
Courses available at Sudbury
Computer Skills
Whatever your level, we have courses from beginner to more advanced to help you join the internet revolution.
Online Courses
We have new courses advertised throughout the year. Please click here to view all of our Adult Education online learning courses we have available now.
University Studies