Call our SEND & Learning Support Team:
01284 716 257
Everyone can learn something new, uncover a hidden talent, develop an interest or follow an idea. West Suffolk College believes in providing the support to help you achieve as much as possible and realise your potential.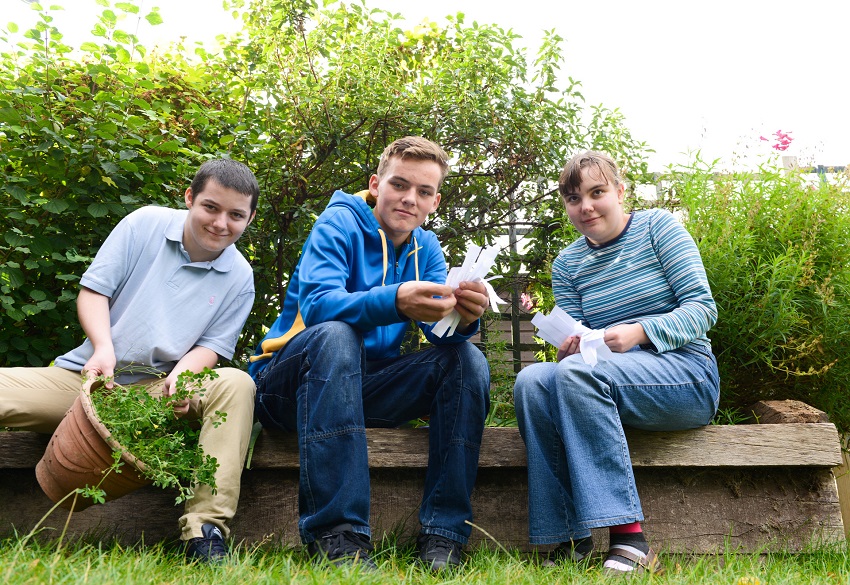 Through four programmes we call pathways, the West Suffolk College special educational needs and disabilities (SEND) team will support your development in the way that works best for you.
Each pathway has a set of aims and goals and offers individual support to reach them in a caring and active environment.
Pathway to adulthood
For pre-entry level and entry level 1 students, these carefully tailored programmes help you develop the skills you need to live as independently as possible in the future.
The goal of this programme is to develop skills, confidence and behaviours to be able to participate with confidence in social enterprise, supported living and many other community opportunities.
Different parts of the course focus on the range of skills needed to take an active part in the life of your community:
mastering independent living skills in the home and community
participating in activities in and out of college
improving communication skills
developing the skills to work and get along with a range of people
Pathway to employment
Getting involved in community projects, work placement and vocational work opportunities might seem an impossible goal, but with the right support and a programme built around your particular requirements, we can help you get there.
The employment pathway will help you develop independence, and personal and social skills making you ready to take on the challenges and the rewards of the workplace.
The aim of the course is to make you ready to enter paid work, an apprenticeship or other training. It will help you develop some of the important skills and behaviours necessary to be effective at work:
able to work at E2/3 level
meeting mature behavioural expectations at college
able to show some level of independence on and off campus,
mastered basic problem solving skills,
willing to try new activities and challenges.
We offer a range of tailored programmes dependent on your work readiness, for example:
Learning for work – This year long programme is perfect if you are thinking about the pathway to employment, but feel you need additional support to prepare yourself for it. If you have difficulty managing change or lack personal or social skills to meet the mature expectations necessary to learn in a further education environment, this course will help.
Supported internship – If you are 16-24 with an ECHP and you're ready to start work, this tailored study programme offers a mix of time in work and at college. You'll be gaining work experience as well as improving English, maths and employment skills. The course is supported throughout including coaches at work.
Bespoke pathway
Recognising that it may be more difficult for you to take on the challenges of a full study programme, we're always ready to help you achieve what's possible for you.
These supported education programmes are designed entirely around you and your needs. The aim is your aim, and the outcomes are based on what is realistic and possible for you to achieve.
Bespoke pathways offer extra support including alternative high needs learning environments like Angel Hill College in Bury St Edmunds as a transition to learning on site at West Suffolk College.
All applications and referrals are via WSC SEN Team & Special Admission Board
Pathway to achieve
If you require an alternative education programme with a personalised approach to developing the skills you need to overcome specific barriers to Further Education and/or gaining employment, then this pathway could be for you.
This pathway enables you to explore ways to manage and channel your emotions and behaviour positively and aims to equip you with the skills, confidence and self-awareness you need to meet social, educational and workplace expectations in order to progress onto Further Education and/ or employment.
As part of this supportive learning journey, you will develop and apply the skills needed to become more confident in a variety of learning, life and work situations, make well-informed choices towards positive future goals and have the opportunity to participate in meaningful vocational, community and social enterprise projects.
Vocational pathway
If your support needs are less and your aspirations greater, we offer a wide range of mainstream vocational study programmes at West Suffolk College.
Most courses require three days per week of study time at college plus work experience at other times.
While the courses enable you to focus on the subject and the industry you choose, there's a big emphasis on English and maths progression and achievement, with tailored additional learning support planned into the course from the start.
Vocational pathways prepare you for further study at the next level, for apprenticeships, higher education and employment.
Additional information