Let's Get Real is a podcast dedicated to discussing topics which are important to young people. Whether you're in Further Education, an apprentice or Higher Education we are always on your side.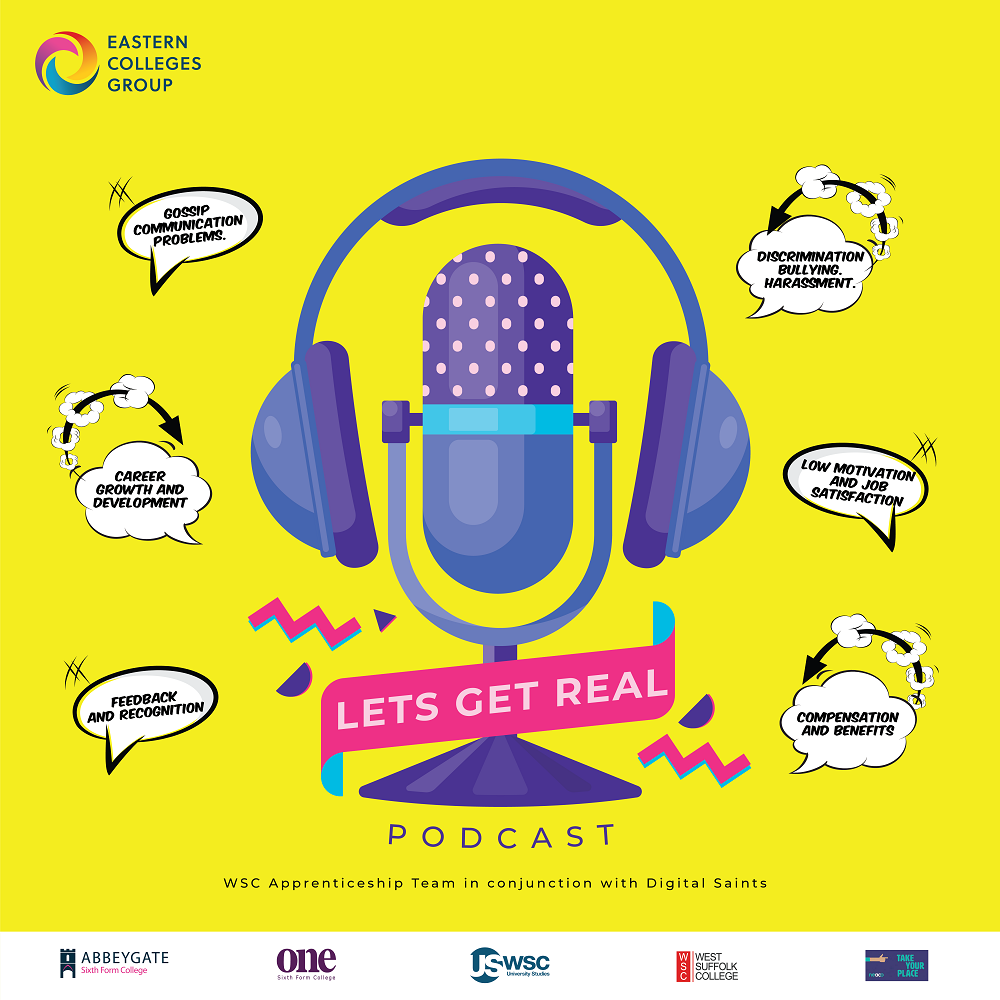 We will be speaking a wide range of business leaders, individuals and occasionally the odd celebrity from time to time. Whatever your thoughts and feelings we are always on your side and will ask the questions which matter most to you.
Finally, some topics may bring up certain emotions in you and we would like to remind all listeners that support is available through our welfare department who will always be happy to listen and support you if your ever struggling.
Disclaimer - Please note that the views and opinions shared on lets get real are purely those of our guest speakers and do not necessarily represent the views and values of the organisations they work for or people that they may represent.
Podcast