Welcome to the West Suffolk College Library.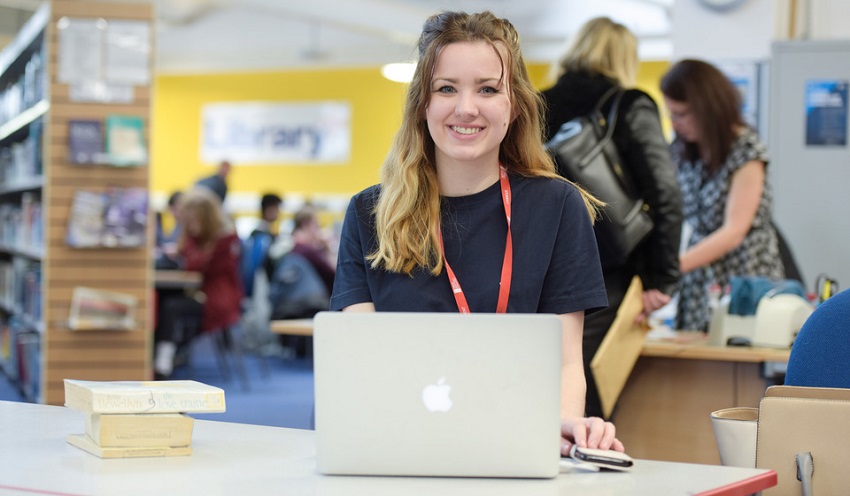 The Library is the heart of all resources and information in the college, and the Learning, Knowledge and Library team are here to support you in your research and your learning. Not only will you be able to find loads of information to support you in your course, you will also find resources for relaxation and leisure. From easy reading, young adult and classic novels, from art and graphic design inspiration to manga books, the library has a vast collection for you to explore.
As well as books, we also have a service called Library+. Similar to internet searches, Library+ is a search engine and discovery service where you can find thousands of digital books and journals which have been especially chosen to support you with your learning and research. If you ever want help using Library+, come and see the team at the helpdesk in the Library.
We also have a variety of study spaces including desktops work stations, quieter study areas as well as more relaxed seating. Look out for our quizzes, reading challenges, colouring corner and board games.
Opening times during term
West Suffolk College Library

| | |
| --- | --- |
| Monday | 8.30am - 5.00pm (closed on bank holidays) |
| Tuesday | 8.30am - 5.30pm |
| Wednesday | 8.30am - 5.30pm |
| Thursday | 8.30am - 5.30pm |
| Friday | 8.30am - 4.30pm |

University Studies Library

| | |
| --- | --- |
| Monday | 8.30am - 5.00pm (closed on bank holidays) |
| Tuesday | 8.30am - 5.00pm |
| Wednesday | 8.30am - 5.00pm |
| Thursday | 8.30am - 5.00pm |
| Friday | 8.30am - 4.30pm |