Libraries are infinitely more than book stores. They are peopled by genial gatekeepers to information, insight, knowledge and memory. Making full use of their services will help you through your coursework. Every once in a while give them something really difficult to find. They like that.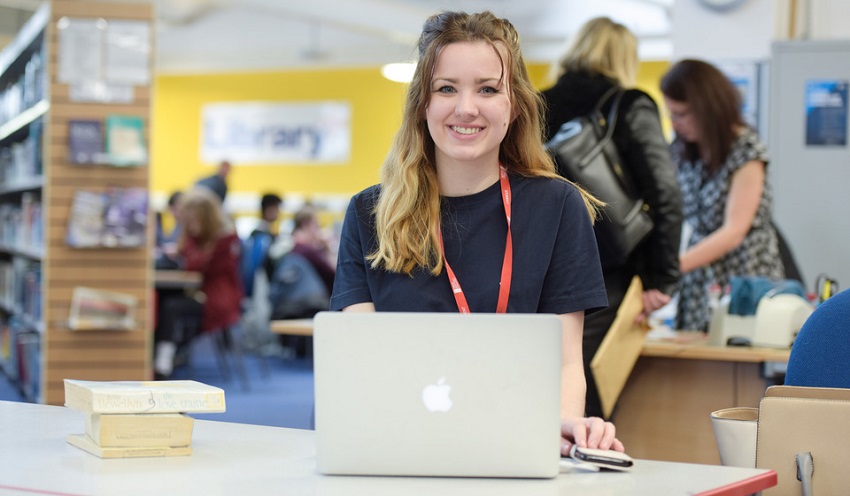 Library resources are broader than shelves of textbooks, encompassing online archives and journals, video, e-books and magazine titles. Computers are always available for student use, and experienced staff on hand to troubleshoot software or explain how things work.
There's also much more you can access via the library service than you can see in the building.
More indeed than a Library, there is Library+
As well as physical resources in the bricks and mortar library, you can also access Library+. A bit like Google, Library+ is an online discovery service that contains thousands of books, e-books, journals and much more all in one place and will help you find quality resources for your assignments.
Obviously it's 24/7 and you can login on any device with your West Suffolk College username and password.
Opening times during term
West Suffolk College Library

| | |
| --- | --- |
| Monday | 8.30am - 5.00pm (closed on bank holidays) |
| Tuesday | 8.30am - 5.30pm |
| Wednesday | 8.30am - 5.30pm |
| Thursday | 8.30am - 5.30pm |
| Friday | 8.30am - 4.30pm |

University Studies Library

| | |
| --- | --- |
| Monday | 8.30am - 5.00pm (closed on bank holidays) |
| Tuesday | 8.30am - 5.00pm |
| Wednesday | 8.30am - 5.00pm |
| Thursday | 8.30am - 5.00pm |
| Friday | 8.30am - 5.00pm |
For lots and lots and lots more information
For logging in to your student email (Moodle)