Improve your English for work, study and everyday life! Let us teach you the skills to make your dreams come true!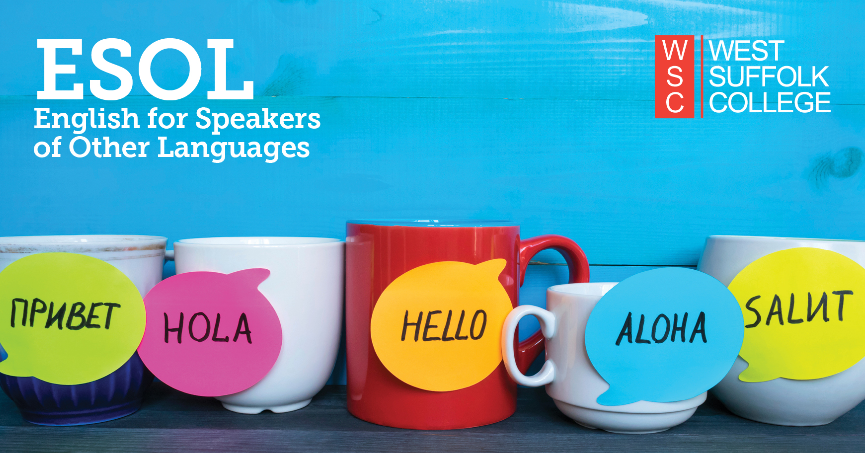 At West Suffolk College we offer a number of part time ESOL courses for adults whose first language is not English; from total beginners to others advanced with their English.
Come and gain a qualification or come just for fun! You will improve your English Speaking, Writing, Listening and Reading. Lessons will help you with your everyday work, to study and living in your community.
ESOL part-time daytime and evening courses are based at Bury St Edmunds, Thetford, Haverhill, Sudbury, Newmarket and Ipswich. If you've got any questions, get in touch with the team by emailing This email address is being protected from spambots. You need JavaScript enabled to view it.
What our ESOL students say…
"Thank you so much. That you make me believe in myself and you supported me. I am now going to university…"
"I love my lessons, they are so fun and we laugh lot".
"Very professional! Lovely lesson. Stay blessed."
"Thank you very much for your help and support as always. You are the best!"
Frequently Asked Questions
Cambridge English Exams