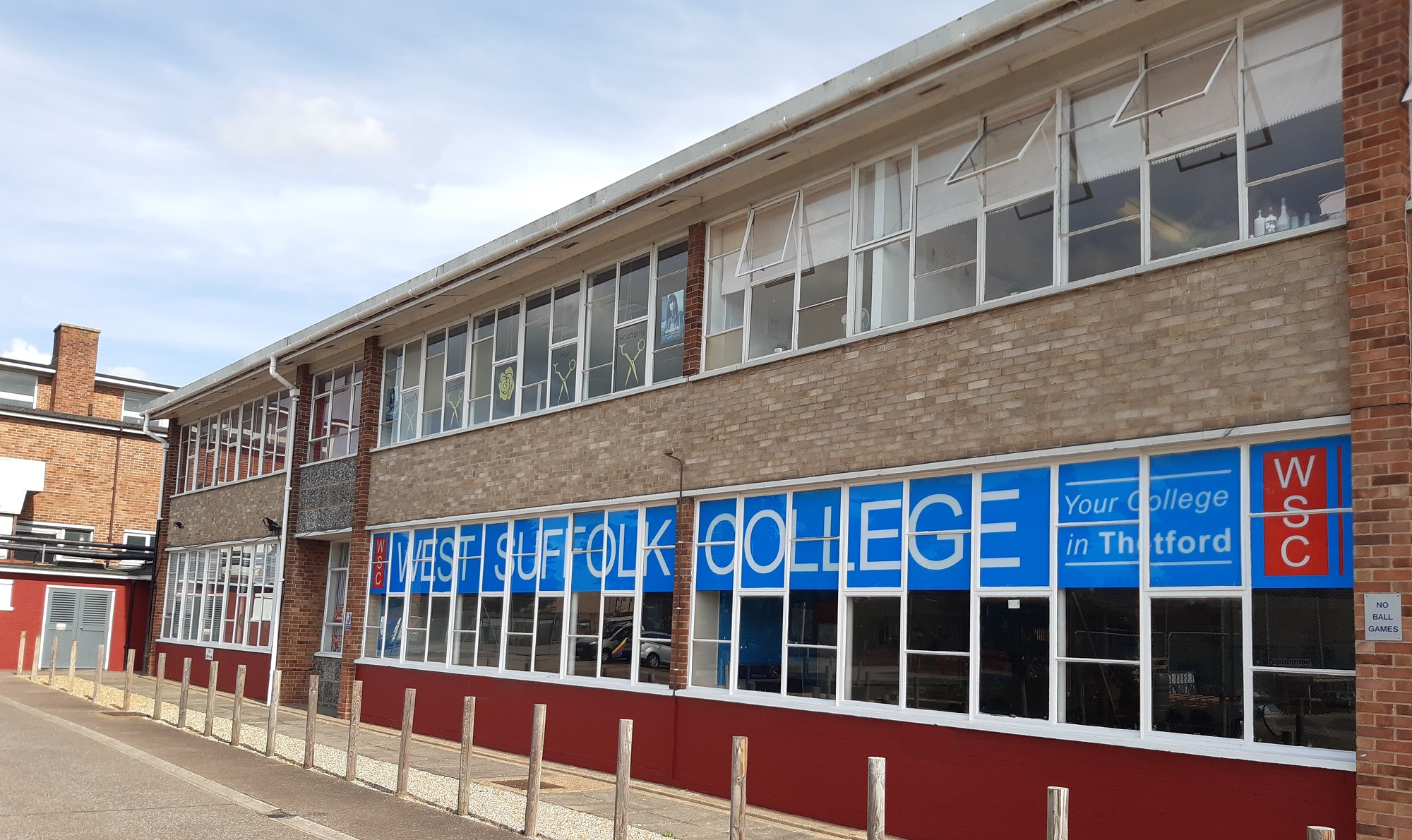 West Suffolk College Thetford
Charles Burrell Centre
Staniforth Road
Thetford
IP24 3LH
01842 760 150
This email address is being protected from spambots. You need JavaScript enabled to view it.
West Suffolk College Community and Business Centre in Thetford is situated in the heart of the community at the Charles Burrell Centre.
The ancient town of Thetford is the birthplace of the iconic figure in history, Thomas Paine, who actively supported both the American Independence as well as the abolition of slavery. Thetford is a perfect place to begin or continue your own personal learning journey.
West Suffolk College are here to offer support, education and training to people of all ages and backgrounds. Whether you want to gain a qualification, learn a new skill, work at a hobby or just have fun with your family, we will have something to offer you.
Through more than 70 courses you could be learning accounting and bookkeeping, mastering spreadsheets for business, picking up a new language, improving your IT, getting creative with macrame, digital arts, floristry and upcycling as well as achieving essential maths, English and ICT skills.
For those who English is not your first language, West Suffolk College also offers a wide variety of English for Speakers of Other Languages (ESOL) courses.
Please watch this video if you are planning to visit and are unsure as to where to find us in the Charles Burrell Centre.
Leisure Learning

Leisure Learning Courses across Suffolk
Maths and English
The Adult Maths & English department offers a range of high quality teaching options to suit all expectations and lifestyles. Whether you left education early or didn't get the grades, we are on hand to help you achieve success.
Computer Skills
Whatever your level, we have courses from beginner to more advanced to help you join the internet revolution.
Computer Skills courses you can study in Thetford
Online Courses
We have new courses advertised throughout the year. Please click here to view all of our Adult Education online learning courses we have available now.
University Studies