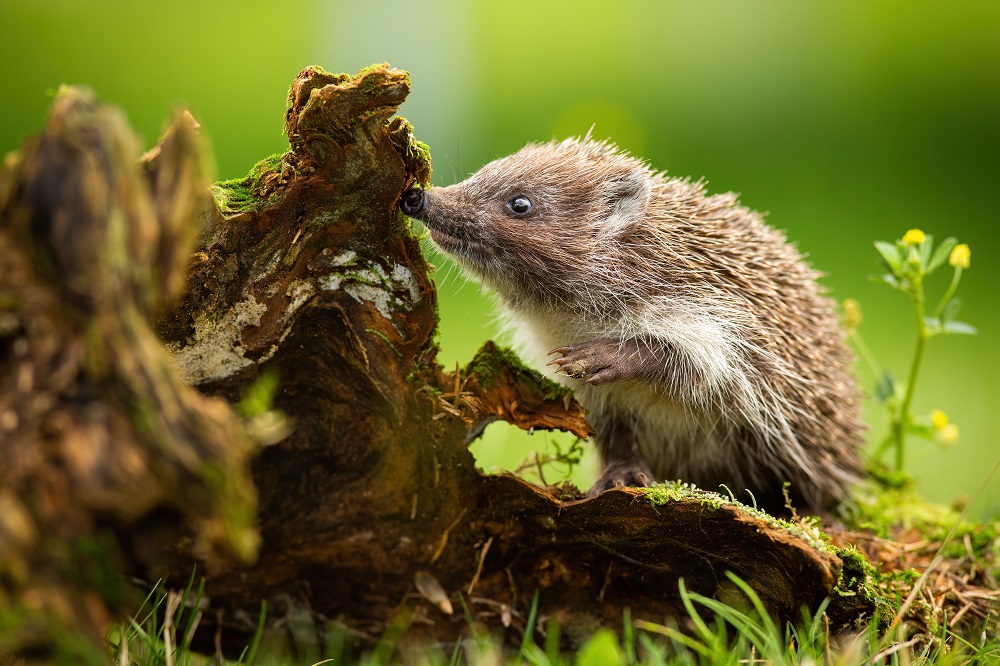 Pictured is a hoglet. West Suffolk College Sixth Form has been on a mission to make its campus super-friendly for hedgehogs for our beautiful little friends.
West Suffolk College is on a mission to give a boost to Britain's favourite wild garden visitor by signing up to become a 'Hedgehog Friendly Campus'.
Hedgehogs have declined by between 30 per cent to 75 per cent across various areas of the countryside since the millennium, with the largest decline in the Eastern half of England, according to the 2022 State of Britain's Hedgehogs report.
That is why over the last few months, our students and staff have been busy transforming the campus to make it friendlier for our prickly friends.
From creating luxury and inviting hedgehog homes to increasing the amount of bug hotels, it's safe to say that Bury St Edmunds' hedgehog population now have a new place in town to roam and call home.
What we've been getting up to
A Hedgehog Friendly Campus working group was set up with the first meetings held and an action plan completed.
Our Animal Studies Lecturer Bradley undertook a detailed Hedgehog Hazard Audit of the campus, working with students to write a proposal to the Estates Team about the changes that can be made to make our Sixth Form Campus at West Suffolk College a safe haven for hedgehogs. Our Head of Animal Studies had been working with the Head of Facilities Management to give support to our Estates Team to help with getting our campus super-safe for our beautiful explorers.
Physical information about hedgehogs has been placed at our Sixth Form Campus Reception with leaflets and flyers spiking the interest of visitors including our governors who are quilled with the mission to become a Hedgehog Friendly Campus.
A fundraising pot has been placed at reception to raise money for the British Hedgehog Preservation Society, dedicated to helping & protecting hedgehogs native to the UK - offering help and advice to those with sick, injured or orphaned hedgehogs and maintains a list of rehabilitators in the UK.
Carpentry and Joinery students built a range of high-quality houses for hedgehogs to place around campus. Lecturer in Wood Trades Will Morgan is proud of the sustainable way in which the hedgehog houses were built, using valuable wood that may otherwise have gone to waste. "We used all scrap material for this work, costing around £30 for each hedgehog house for the material," he said.
We've added a range of stickers onto our strimmers and lawn mowers which are used by our gardeners and Estates Team, and they've been instructed to take extra care and check any area before cutting grass. This serves as a clear reminder for the grounds maintenance staff to check the area for hedgehogs and other wildlife before using the equipment.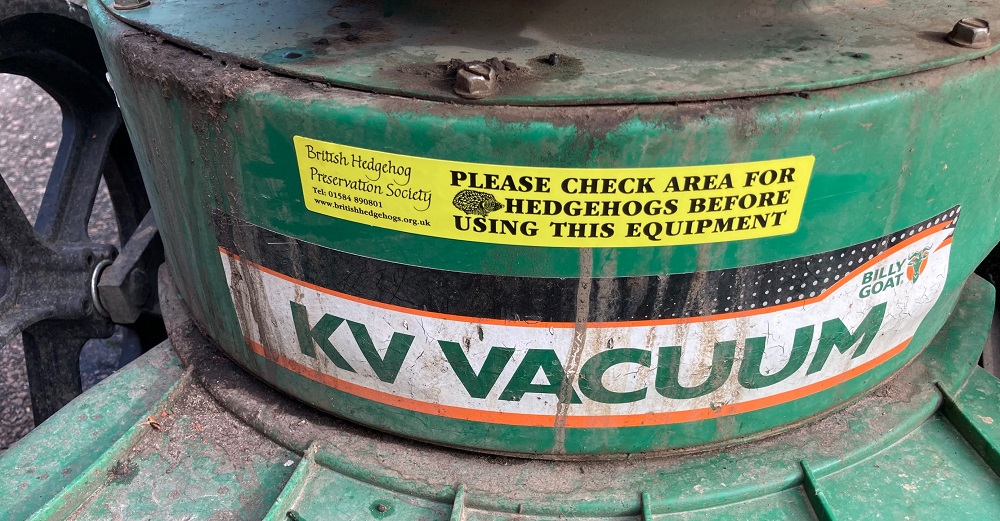 Our Animal Studies organised a Big Hog-Friendly Litter Pick Challenge, getting course director groups involved for a week of litter picking sessions with UOcean.
Our Animal Studies students created a spectacular bug hotel next to the little wildlife pond on campus. During high winds in the Autumn, a tree at the front of our campus fell down. We have used some of the logs from this tree to create this insect haven. This means that the bug hotel is truly sustainable using logs sourced from our grounds, with a low carbon footprint. These will attract a range of bugs and insects, which in turn will attract hedgehogs.
We've been posting regularly on social media on our Animal Studies Facebook page, and have shared what we've been doing on the main West Suffolk College social media on LinkedIn, Facebook, Twitter and Instagram.
We've popped together some tips on how to make a bug hotel in your garden which will help attract a range of insects and bugs, in turn providing foot for bats, birds, hedgehogs and other animals, and helping turn your back - or front - garden into a local safe-haven for wildlife.
Featured in our new 'Paws for Thought' newsletter
Sending huge hedgehugs to all our community. Find out more about Hedgehog Friendly Campus.