The Developing Skills in Health and Social Care (DSHSC) project provides fully funded training to staff working in the Health and Social Care sector across Norfolk and Suffolk.
West Suffolk College is part of this collaborative project, led by Norfolk and Suffolk County Councils, alongside a range of local colleges, training providers and other partners. The aim of the project is to empower those working in the health and social care sector to develop new skills, helping to continue providing high quality care to local people. The project team will work closely with health and social care providers to identify the best way to involve their staff in the project.
You can get involved in the project if you:
Work in adult health and social care in Norfolk or Suffolk and are looking for development opportunities for yourself
Are a manager or employer in adult health and social care and interested in training for your staff
Provide voluntary or unpaid care to an adult
Provide a service to adult health and social care through your employment. This includes emergency services personnel, and anyone making contribution to the sector.
Speak to our team: This email address is being protected from spambots. You need JavaScript enabled to view it. | 01284 716 246
Bitesize Courses
We are offering non-accredited bitesize courses on a range of topics as online morning sessions. These courses are open to everyone who may find the skills and knowledge useful in their work.
Diabetes Awareness
Diabetes is on the rise, with 5.3 million expected to be living with the condition by 2025. 90% of those with type 2. In addition, there are almost a million more people living with type 2 diabetes who don't know they have it because they haven't been diagnosed yet, bringing the total number up to more than 4.8 million. (Diabetes UK 2022)
We are offering this session to enable participants to develop their knowledge of diabetes and associated health implications to know different types of diabetes, their causes and treatment options. Participants will also understand how a person-centred approach can support an individual to manage their diabetes. The session is suitable for anyone looking to understand more about diabetes.
Training Dates
Wednesday 22nd February
Wednesday 12th April
Wednesday 14th June
All sessions 09:30am- 12pm through Microsoft teams.
Learning Disabilities and Dementia Awareness
People with learning disabilities are living longer, thanks to improvements in health and health care, although life expectancy for people with learning disabilities is still shorter compared with the general population. As a result, carers who look after people with learning disabilities are met with an increasing number who are developing dementia. (UK GOV 2022)
The aim of the session is to enable participants to develop their knowledge of how dementia affects people with a learning disability and to look at practical steps to support those living with and at risk of dementia. The session is open to anyone either working with adults with a learning disability or looking to develop their understanding.
Training Dates
Wednesday 8th February
Wednesday 1st March
Wednesday 21st June
All sessions 09:30am- 12pm through Microsoft teams.
Level 1
Care Certificate Programme, embedding the Level 1 Preparing to Work Award
Remote sessions, 1 session per week for 9 weeks. Delivery of all 15 standards of the care certificate embedding the Level 1 award. Basic Life support training is an extra session and arranged with the workplace.
What is the care certificate?

What is the care certificate?

Developed by Health Education England and Skills for Health, the Care Certificate was developed and designed to meet the requirements set out in the Cavendish Review.

Who is it for?

The Care certificate is for new staff as part of an induction programme and for anyone working in social care and health. Some examples are :

Adult Social Care workers in residential, nursing homes and hospices.
Support workers
Homecare workers
Personal assistants

To be awarded the Care Certificate you must meet all the 15 standards. These are :

Understand your role
Your personal development
Duty of care
Equality and diversity
Work in a person-centred way
Communication
Privacy and dignity
Fluids and nutrition
Awareness of mental health, dementia & learning disabilities
Safeguarding adults
Safeguarding children
Basic life support
Health & safety
Handling information
Infection, prevention & control

Overview of the level 1 award preparing to work in adult social care (embedded within the Care Certificate)

This qualification will enable learners to develop a basic knowledge of the adult social care sector and is aimed at those learners who wish to explore roles in this field.

To gain this qualification, learners must achieve 6 credits from the mandatory units.

This qualification provides a pathway into the sector for individuals considering a career in health and/or social care or those returning to work after a career break. It does not confirm competence in a job role but provides an opportunity to develop knowledge about the wider health and social care sector before learners decide whether working in the sector is for them and gain information to make decisions about career progression.

Mandatory units:

Introduction to the adult social care sector
Introduction to the values and principles of adult social care
Awareness of the skills and attitudes needed to work in adult social care
Awareness of communication in adult social care
Awareness of the roles and responsibilities of the adult social care worker
Training Dates
March 21st - May 16th (every Tuesday - 09.30 to 12.30)
May 23rd - July 18th (every Tuesday - 09.30 to 12.30)
Level 2
Overview of Level 2 Units
Training Dates
Dementia Awareness (9:30am - 1pm)
February 15th
June 7th
August 23rd
Understand how to work in end of life care (9:30am - 1pm)
Introductory awareness of autistic spectrum conditions (9:30am - 1pm)
March 22nd
May 3rd
July 12th
Introduction to mental health, mental ill health, and wellbeing (9:30am - 1pm)
Understand the context of supporting individuals with learning disabilities (9:30am - 1pm)
Chloe Stevenson, Patient Safety and Quality Team Administrator at West Suffolk Hospital, completed Level 2 course Understand the context of supporting individuals with learning disabilities
"Within my time at the West Suffolk Hospital, I had the opportunity to work alongside the wards with the Keeping in Touch Team during Covid time. I was able to support people during this difficult time and connecting them with their loved ones. I dealt with a few patients that had learning difficulties, and I was unable to show support where they were confused on the situation they were in.
"When the course was offered I was most interested in this course than the others that were available to do, as I felt this would help me in these types of situations where I struggled in communicating effectively. I enjoyed researching about this topic, as I believe within my future at the West Suffolk Hospital or elsewhere I will be able to have a much wider knowledge and doing courses like these are good for my development and will allow me to explore different fields."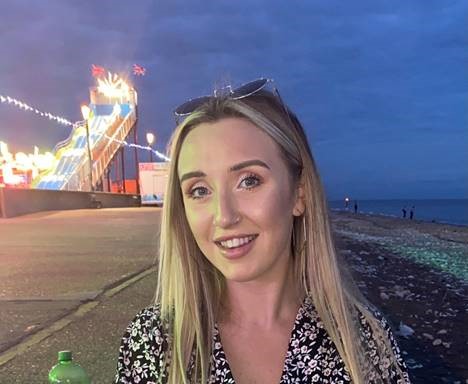 Level 3
Understanding mental capacity and restrictive practice
Credit value 2
GLH 18
This unit aims to provide the learner with an understanding of the principles of mental capacity, including current legislation, codes of practice and how these principles interact. The learner will understand the rights of individuals and ways to support and promote their 'best interest' and when factors may influence the ability to express consent. The learner will explore strategies and skills that could be used to maximise individuals' capacity to make their own decisions and understand restrictive practises and own roles following organisational policies and procedures in relation to restrictive practices
Training Dates (9:30am - 1pm)
February 16th
April 13th
June 8th
August 3rd
Understanding Parkinson's disease within an adult care setting/service
Credit value 3
GLH 25
The aim of this unit is for the learner to understand Parkinson's disease, common treatments and the effect of lifestyle choices on symptoms. The learner will understand how effective support can impact on the experience of the individual with Parkinson's disease.
Training Dates (1pm - 4.30pm)
March 28th
May 30th
July 25th
Level 4
Highfield Level 4 Certificate in Principles of Leadership and Management for Adult Care (RQF)
All participants will need to attend all workshops (only once). All sessions are conducted through Microsoft teams.
Workshop 1, 2 and 3: 09.30 - 13.00 (this will include induction/study skills & e-portfolio guidance)
What is it and who is it for?

The level 4 aspiring and empowering future leaders in health and social care

programme is designed for anyone looking to step up or already in a management/leadership role. The qualifcation consists of 6 units with specific emphasis on core knowledge in the following areas:

Leadership, regulatory processes, innovation and change, supervision/performance management , resource management and managing self.

How will I achieve the qualification?

You will attend 3 x 4 hour live online workshops to provide you with the knowledge and understanding to complete the assignments.

Further 1-1 support is available

Units that make up certificate

Unit 2: Team Leadership in Adult Care: Credit value 2

Learners will Understand team leadership & team development in adult care.

Unit 4: Regulatory Processes for Adult Care: Credit value 2

Learners will.

Understand key roles, remits and responsibilities in registered services
Understand the systems and requirement for the regulation of adult care services.
Understand the inspection process
Understand the wider range of regulatory requirements that apply to the service

Unit 11: Supervision and Performance Management in Adult Care: Credit value: 1

Learners will:

Understand supervision in adult care & procedures to address performance management issues

Unit 12: Resource Management in Adult Care: Credit value 2

Learners will

Understand resource management issues
Understand financial management arrangements
Understand human resource issues
Understand recruitment and retention
Issues
Understand how to analyse the impact of
resource management on service delivery

Unit 17: manage Self for Leadership in Adult Care: Credit value 2

Learners will:

Understand the importance of self-awareness
Understand how to manage own behaviour
Understand how to manage own workload
Understand own role to champion the vision and values of the service
Understand how to manage own learning and continuing professional development

Unit 20: Innovation and Change in Adult Care: Credit value 2

Learners will

Understand how a vision for the service supports innovation
Understand principles of effective change management
Training Dates
Workshop 1
February 23rd
April 6th
May 18th
June 29th
Workshop 2
March 9th
April 20th
June 1st
July 13th
Workshop 3
Functional Skills