As a friend to the animal kingdom, you know that they deserve at least as much respect as people. Under expert guidance you'll discover how to ensure all our animals stay fit and furry, hale and hairy, or lithe and lizardly.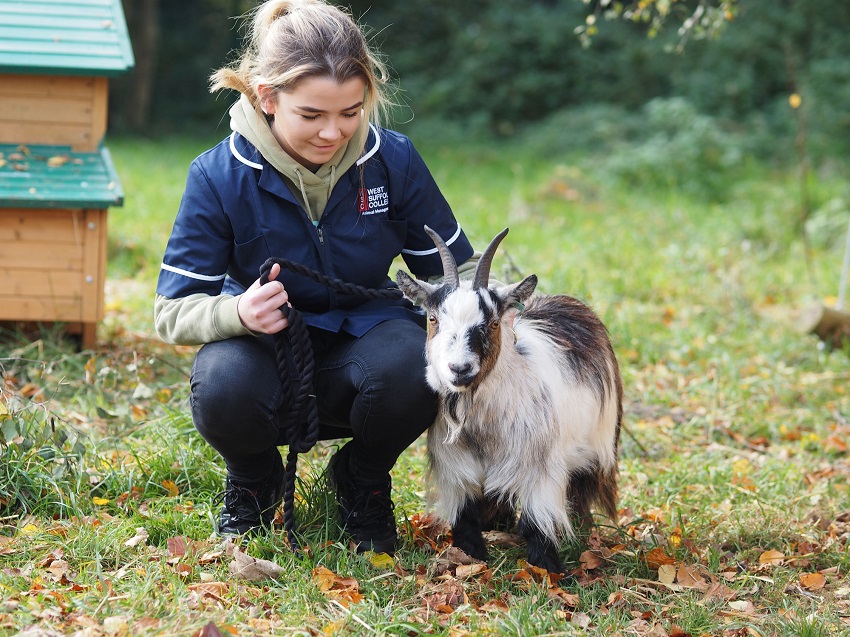 What's it all about?
This is hands on with everything. Domestic and exotic mammals, reptiles, amphibians and poultry to name a few.
The courses we offer will develop your knowledge and devotion to animals and animal husbandry, giving you the perfect start to a possible career in animal welfare, veterinary science, or zoology.
What will I do?
All our courses are studied at our recently opened Animal Centre at Newmarket Academy. A specially designed site dedicated to animal welfare study, you will be taking responsibility for the health and welfare of our other residents.
In addition to the practical side of animal care, and the theory of animal health and nutrition, you'll be learning about business, retail and event management.
Where could it take me?
As an introduction to animal care, our courses could lead you either into further study for degrees in animal science, zoology, wildlife conservation or veterinary science.
The practical skills and knowledge combined with our industry connections could lead you directly into veterinary practice, animal welfare organisations, pet and equestrian retail, competition yards, kennel and cattery boarding establishments, horse racing, riding schools.
What people say
"Working with animals is a big responsibility, but it's extremely rewarding. I recommend our courses to anyone who is passionate about animal or horse welfare and determined to work hard to make their dreams come true."

Sam Smith, Subject Leader in Animal Management