As thrilling as science can be, it's always more exciting when those theories and principles, elements and compounds are analysed in pursuit of a murderer…as in the fine-toothed comb world of forensics.
What's it all about?
Applied science takes the principles of different disciplines and puts them to work. It's a way of focussing your knowledge to a task or area of study with a view to taking up a career.
Through different specialist units, you will analyse different areas of science, how they work individually and interact.
What will I do?
You'll begin studying all aspects of science, including biomedical forensics science, and then choose an area of special interest. During the course you'll acquire specialist experience ready to set you off on a career path using your scientific knowledge to impressive effect.
Where could it take me?
Many students choose to continue their study beyond Level 3 into university. There are many applied science degree courses to choose from as well as advanced apprenticeships giving you the opportunity to start working straight away.
What people say
"From clinical research to laboratory management, teaching to medical and veterinary training, and academic or industry research, taking a science course unlocks possibilities."

Sarah Hyland, Laboratory Technician
Professor Dame Sue Black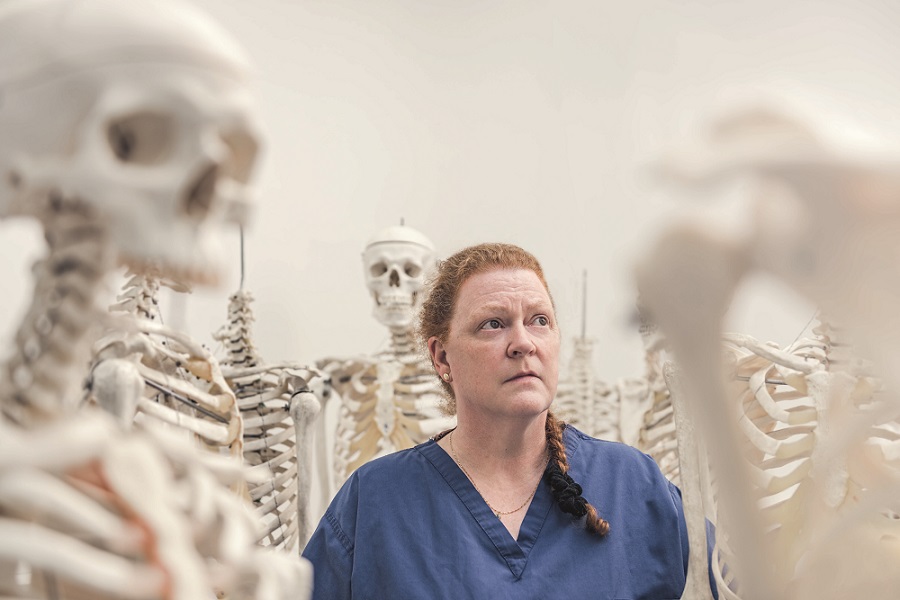 "If science is a genuine passion, it will never leave you and you will spend your life questioning and searching for truth - that is research. When that research translates into making a difference and solving real world problems, then surely there can be no better template for a purpose in life. The capability to change a small part of our world sits in the hands of every competent scientist but when all the scientists work together, then we can change the world."

Professor Dame Sue Black is one of the worlds foremost Forensic Anthropologists