Ever fancied yourself as a fire starter? If you'd rather be behind the spotlight, or if you'd just like your name on lights, you're the kind of a backstage grafter we're after.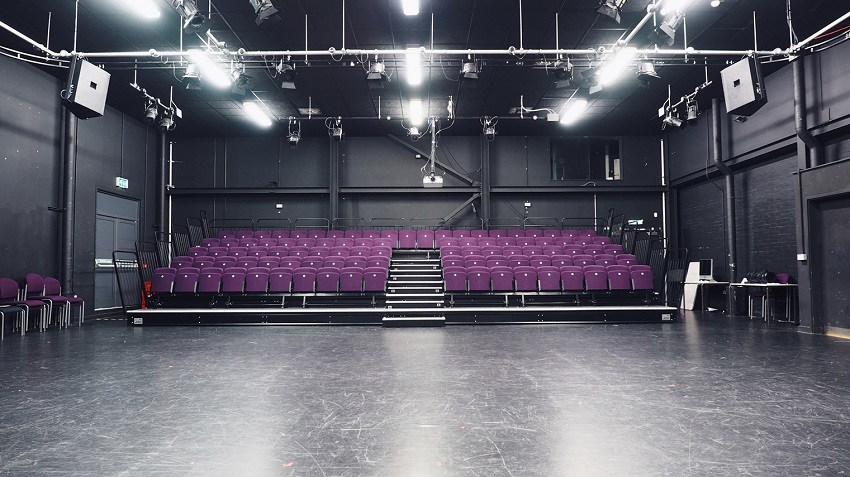 A Midsummer Night's Dream
A Midsummer Night's Dream
Dancing with Davinci
DarkNet
Hamlet
Romeo & Juliet
The History Boys
The House of Bernarda Alba
The House of Bernarda Alba
Zombie Prom
What's it all about?
The technical side of theatre makes it more dramatic. It might seem to be a backstage role, but its impact on the audience is at least as big as the onstage action.
Conservatoire East, like any working theatre needs its production and technical team. On this fast-paced course you will learn and perform that role, supporting the season's productions of straight plays, drama, musical theatre, comedies, music gigs and media screenings, on your way to becoming a qualified technician.
What will I do?
You will learn technical skills in lighting design, stage management, sound engineering, scenic construction and production management as well as the vital personal skill of working as part of a team.
You learn the skills on rotation, getting practical experience by working on the events in the season. You will also have at least one opportunity to tour backstage and watch a West End production.
Where could it take me?
Most production arts and technical people continue their education at degree level at a university, drama or arts school, generally choosing to specialise in either lighting, sound, sets or stage management.
What people say
"My passion for production arts comes from a love of theatre and appreciating the extra 'behind the scenes' elements that put the wow factor into a show!"

Han Schofield Lecturer, Conservatoire EAST