A renewed interest in environmental protection and an explosion of creative thinking has made heating and power a much more diverse industry than before. The possibilities for inventive engineers are endless.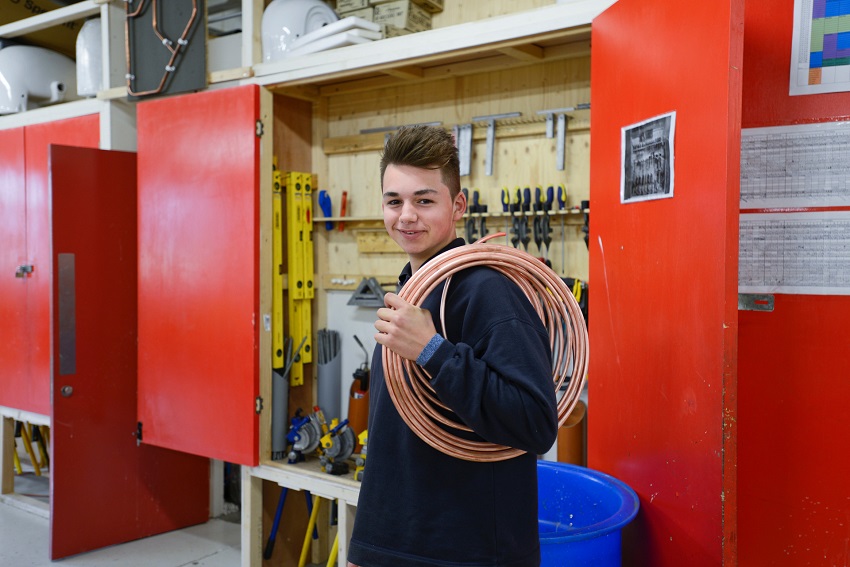 What's it all about?
Everything inside a building that makes it safe and comfortable comes under the title of building services and includes plumbing, heating and electrical systems.
You will learn the essential elements of your chosen trade, putting knowledge into practice early on. You can develop your knowledge through ever higher levels and perhaps join an Apprenticeship and begin a career.
What will I do?
You will learn health and safety, processes and operations, drawing techniques, installations and regulations. You will also be able to work on live construction projects to gain early experience of the industry and working practices.
Where could it take me?
Many construction jobs are freelance these days, so you will be able to take your learning and qualifications and go straight to work. There are also large firms who offer apprenticeships and other positions for newly qualified heating, plumbing and electrical engineers.
What people say
"Building services engineers install and maintain the systems that make our buildings comfortable and usable. You could be installing the heating system in someone's house or working with new, efficient ground breaking technologies on huge projects."

Graham McCloud Lecturer in Plumbing