One thing's for certain, you can't escape the law. Its influence is felt pretty much everywhere. Needless to say, there are no end of opportunities to be a part of a dynamic and intriguing world.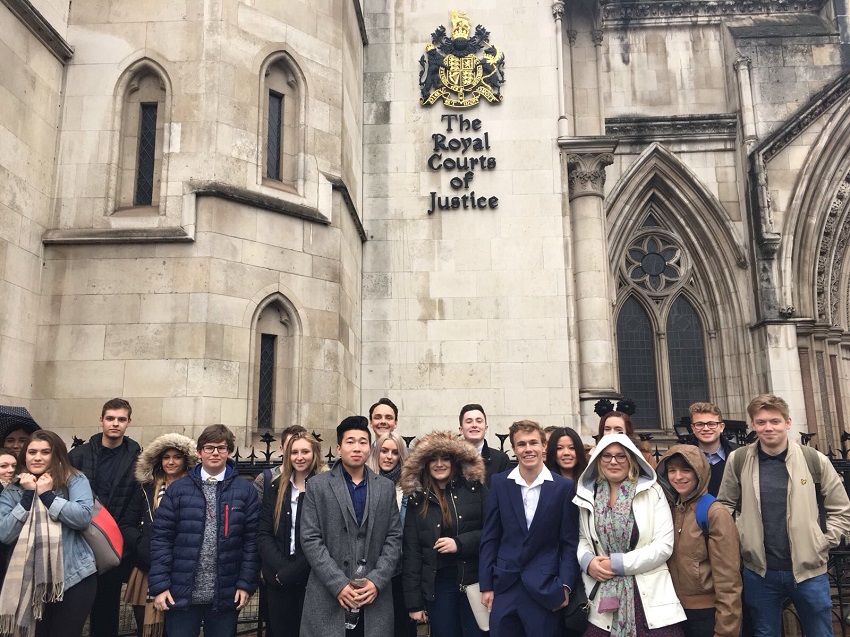 What's it all about?
You can't have order without law; society demands it. Equally, you can't have a contract without contractual law. Business depends on it too.
At West Suffolk College, you will learn about a subject that will influence your entire life, gaining knowledge from staff who have real life experience in industry and a true passion for business and law.
What will I do?
You will concentrate on the English legal system, being introduced to civil and criminal law, learning about how laws are enforced. In interpreting and applying laws to different situations you will use all your skills for understanding and analysing detail.
You'll observe live cases in magistrates courts and Crown Court, and use that experience to inform your own development as a lawyer.
Where could it take me?
To practice in the law normally requires a degree, although there are paralegal positions which you can enter from this course.
The many different faces of the law create opportunities for working in small and large firms or independently.
What people say
"Law shapes the way we live and has an impact on everything we do in society. Your work will influence the future."

Erica Brinkley-Everard, Lecturer in Business Management and Law