You've got to use your imagination. A better title for this course might be incredible, crazy, conceptual, animated, gamified, 3-D, explosive zombie madness. Interested now?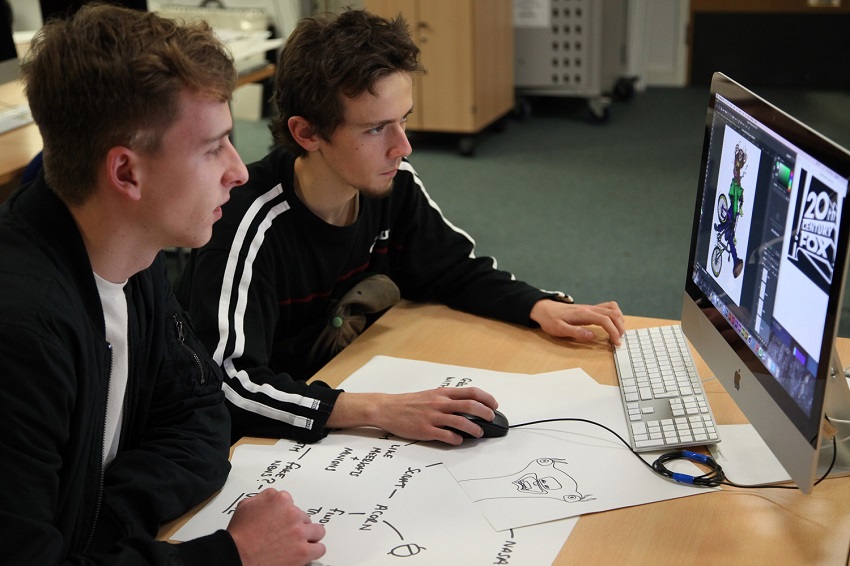 What's it all about?
We welcome you to bring your craziest ideas to life in a digital crucible of visual possibilities. There are no boundaries.
Digital media and film are driven by the creativity of content makers. Everything from blockbuster movies and spin-off games to advertising and music video relies on ever more imaginative ideas to tell their stories.
What will I do?
The courses introduce you to techniques to realise your maddest ideas through computer digital arts games design, 2D and stop motion animation, digital film production, model making by hand and through wire frame production, digital and darkroom photography and special effects.
Where could it take me?
In previous years students worked on live projects with Twentieth Century Fox and Radio One. In your second year you can go on a foreign residential, Berlin in 2016 and New York in 2017.
The courses provide good pathways into the industry but it's wide open – you could choose graphic design, illustration, digital arts, games design, film, model making special effects or more or less anything.
What people say
"The Interactive Media team are a brilliant, unique bunch. They have a passion for science fiction, MOBAS, zombies and Game of Thrones – educating the next generation of animators, digital effects experts, games designers and film makers."

Chris Thompson, Lecturer
How to find out more
Interactive Media and Computer Arts Extended Diploma
Visual Special Effects and Animation (including Model Making) Extended Diploma