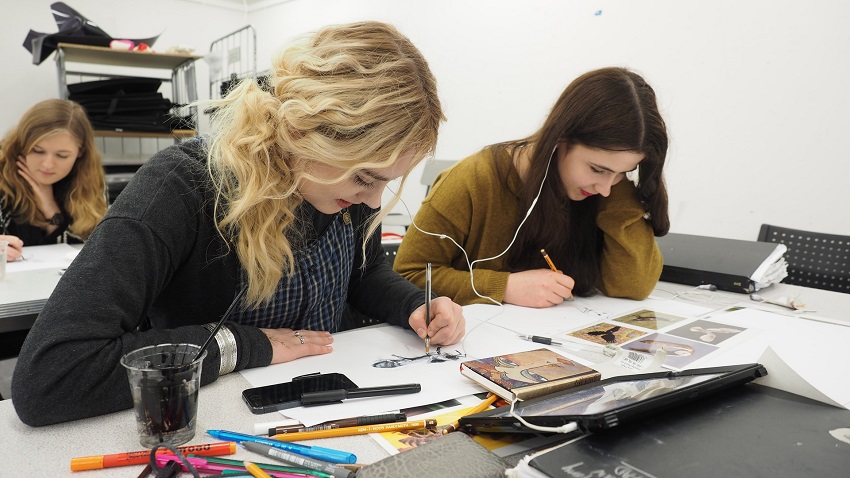 What's it all about?
The most attractive part of the art and design school is finding yourself among people like you who are driven to be creative all the time. It's a vibrant, energetic world you'll be joining where you'll have the freedom to develop your technical and creative skills inspired and encouraged by others.
The school of art and design at West Suffolk College is among the success stories of the college, regularly producing work that wins its students places at prestigious universities and art colleges.
What will I do?
There are courses at Levels 1, 2 and 3 with clear progression to each other or onward to degree study. During your time in the art school you'll be developing skills while discovering different artistic disciplines such as drawing, painting, sculpture, digital arts, printmaking, photography and design.
The great advantage of studying here is that, unlike A level, you'll be devoting all your time to your artistic work. That means building up experience and the portfolio that demonstrates your talent, your development, and your potential.
Issue 1
Issue 2
Where could it take me?
Most students continue their study at university, although some take up traineeships in artistic or design led businesses.
In 2017, everyone who applied for university was successful, many going to top art schools in London, Norwich, Nottingham, Liverpool, Falmouth and Cambridge.
What people say
"There is always so much stuff going on everywhere in the art school – being submerged in it helps you progress."

Craig Bloomfield Course Director UAL Foundation Diploma in Art and Design