The music industry is a tough world, but if you know that music is the only thing you are here for, then we can help. Artist, songwriter, live sound engineer, producer, composer, or promoter - we will give you a channel to develop your skills.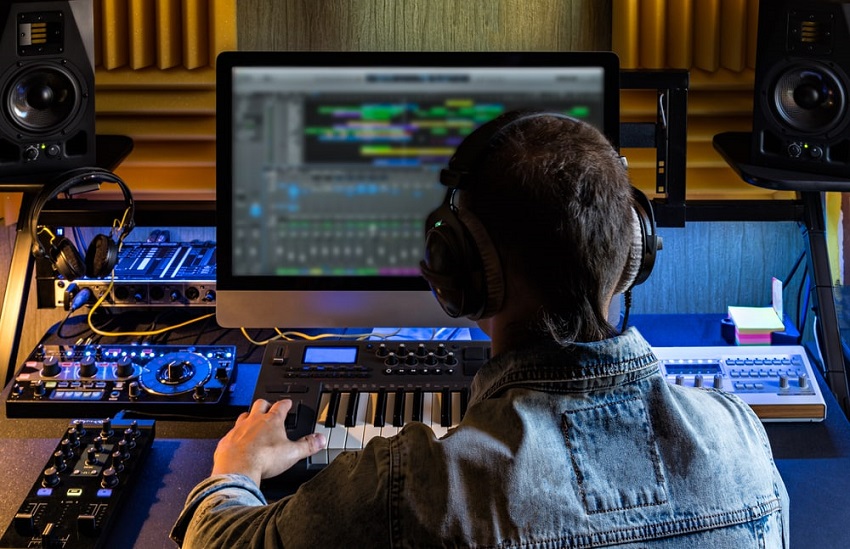 What's it all about?
Music production is exactly what it suggests – you'll be spending two years perfecting your skills behind the keyboard making digital music.
On the region's only electronic music course you'll discover what it takes to make incredible music and find out to make a career in the music industry.
What will I do?
Much of the course is spent developing the skills to produce electronic music, but you'll also learn how to market your music, put on a show and collaborate with musicians and engineers from other disciplines through a shared passion for music.
You will explore the theory and practice of sampling, synthesis, DJ and performance techniques, studio recording, live sound and composition for media using Pro Tools, Native Instruments, Massive and Traktor, Ableton Live and Logic Pro X.
Where could it take me?
The course could lead to a music degree, or related discipline, or you might be ready to begin your own journey in the business.
The distributed nature of the music market and the fragmented and freelance industry makes it possible to do several things at once. You might choose to go into composition and performance full time or combine it with contract work in live sound and production.
What people say
"Over the past 10 years, EDM has made its way into Top 40 charts, reached millions of listeners through mainstream radio, and had ludicrous amounts of commercial investment poured into it. We are the only provider in the East of England currently offering this as a course choice."

Joe Stocking, Course Director Music, Conservatoire EAST