Introduction
In a fast pace and constantly developing world there is always high demand for Engineers. It is a well reported fact that there is currently a shortage of engineers within all industries across various countries around the world. Engineers are extremely employable, in the UK alone, the manufacturing sector employs 2.7 million people at an average wage of £34,538. Generally, within the engineering sector the wages are 13% higher than the rest of the economy. A career in engineering provides successful students with a defined career path that provides many opportunities (Source: Make UK 2020).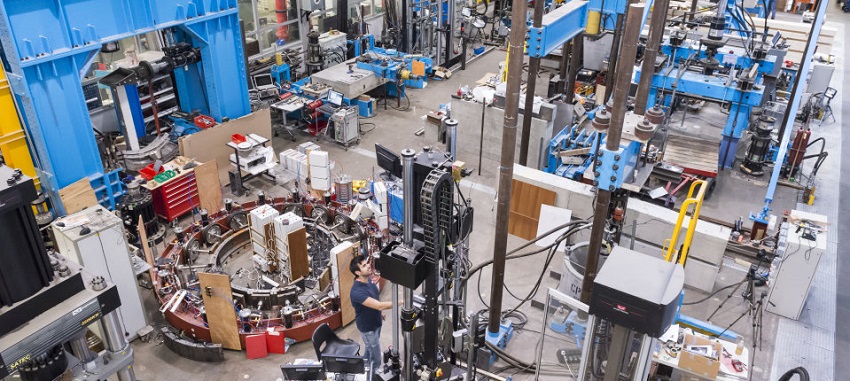 This is an ideal course for learners wanting to develop their engineering skills and explore their opportunities within this innovation-led industry. The courses cover all the core aspects of engineering which provides a comprehensive background.
If you've got your heart set on having an active career as an Engineer our courses can help you get on the right path.
You will study specific units, all taught by industry professionals who possess a wealth of knowledge of their specific area. Every unit is geared towards your vocational area aiming to inspire and enthuse you to pursue a career in Engineering.
You will learn the theory and practical elements of your chosen pathway. We will also ensure that you are given every opportunity to work on the practical elements to give you a vocationally specific experience. You will also be given the opportunity for numerous hands on experiences, gaining opportunities to develop transferable skills for employment and further study.
If you are passionate about Engineering we at West Suffolk College can get you to that dream job.
Where could it take me?
We have built excellent links with local and National employers and industries, that will also give you the chance to gain meaningful work experience.
You will need a passion for Engineering and 100% commitment to achieve the best you can be. All our courses are full time, so dedication is the key.
Courses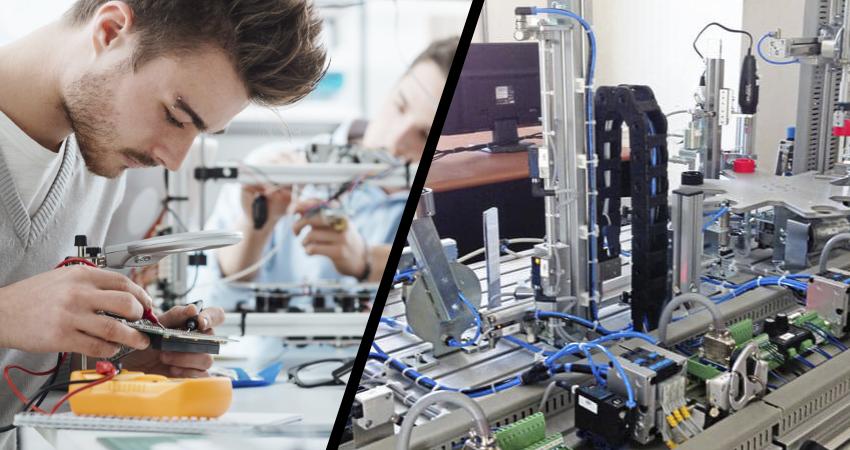 Engineering Diploma Level 2
Engineering course is ideal for people starting out in engineering as it provides practical hands-on training and focuses on building broad-based practical skills and knowledge with a hands-on approach.
The Pre-apprenticeship course is a practical qualification, which provides learners with the opportunity to reinforce knowledge and understanding required in the Engineering industry.
You will gain a formal Engineering qualification that is recognised by industry as the sector standard giving you a head start to gain an apprenticeship with one of the many local employers West Suffolk College works with. The course is open to both school leavers and those looking to change or further their careers. It is also suitable as a refresher course for updating engineering skills and for those wanting to learn new skills.
You will learn how to work effectively and safely. In addition to the practical skills you will develop, you will also improve your employability through the enhancement of your communication, numeracy and information technology abilities.
Learners will be assessed through a variety of methods; these involve both internal and external assessments which will allow learners to develop their vocational and study skills.
Entry is by interview. English and Maths at Grade 3 (C) or above, or a level 1 Diploma with appropriate grades in relevant units.
What you'll learn (core modules)
- Engineering skills
- Engineering materials
- Additive Manufacturing (3D printing)
- Engineering Computer Aided Design (CAD)
- Engineering projects
- Communication skills
- Mathematics and Science
- Work Experience, Employability and careers
- Essential Skills including problem solving, working with others and ICT
Engineering Extended Diploma Level 3
The Extended Diploma in Engineering is a prestigious academic qualification, the equivalent to studying 3 A-Levels, which provides learners with the opportunity to develop knowledge, understanding and underpinning skills required in the Engineering industry.
It is a two-year programme and in year 1 you will learn the underpinning skills required to be a competent engineer across all industries. examples include; as Mechanical Principles, Electronics, Computer Aided Design (CAD), Hydraulics and Pneumatics to include practical and theory based learning.
On successful completion of year 1, students' progress onto year 2 and specialise in Engineering. Year 2 has exciting modules allowing students to develop specific skills and express your creativity and interests within your chosen project. Specialist subjects such as PLCs, Analogue Electronics, Design and CAM along with other core engineering modules.
Learners will be assessed through a variety of methods; these involve internal assessments which will allow learners to develop their vocational and study skills.
Learners will be supported with their progression towards higher education and future employment based within Engineering. They will be given the opportunity to gain valuable work-related experience to give them the insight and connections with working within industry.
What can I do next?
Upon completion of the Level 3 programmes students go on to a number of pathways including University and Higher Education. Level 2 learners can progress onto the Level 3 provision.
Industry Statistics
The manufacturing sector employs 2.7 million people at an average wage of £34,538.
The Engineering sector is a broad and diverse area offering a vast range of opportunities, anything is possible.
Typical Careers
Engineering courses equip students with the foundation and specialist knowledge which allows you to progress onto employment, apprenticeship or further study at West Suffolk College. These next steps could include industries such as Aerospace, Biomedical, Armed Forces, Manufacturing, Nuclear, Automation, Oil & Gas, Renewable Energy, Automotive and Rail sectors.

Engineering UK's 2019 update on the state of the sector estimates that there will be an annual demand for 124,000 engineers and technicians with core engineering skills up to 2024, alongside an additional requirement for 79,000 related roles, requiring a mixed application of engineering knowledge and skill alongside other skill sets.

You could try breaking into an area experiencing growth in Engineering, such as:

Nuclear energy - The government wants nuclear power to eventually provide reliable, low carbon and cost competitive electricity. To meet this target, the workforce is required to expand by 7,000 to 8,000 per year until 2021, with many of these replacing retirees.

Big data - This sector is forecast to generate £241billion to UK GDP by 2020, creating 157,000 new jobs in the process.

Food and drink manufacturing - FDF research estimates that the food and drink industry will need 140,000 new recruits by 2024 in order to meet market demands.

Mechanical, electrical, electronic, chemical and software engineers - These roles will be particularly sought after, with design, production and maintenance opportunities existing in numerous industries.

Dream it, Believe it, Achieve it with the Engineering department at West Suffolk College.
Days & times
Starting September 2022