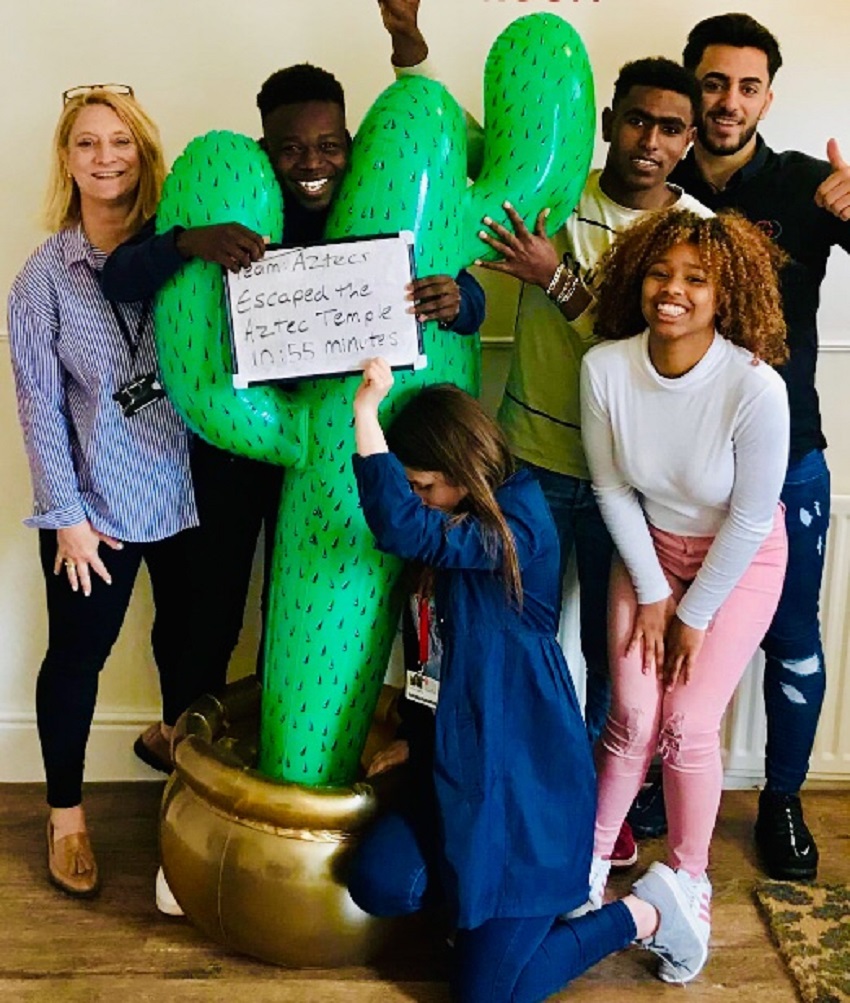 Anne with some of the EAL students at the College. EAL is a 14-19 year olds programme for teenagers and asylum seekers where English is their second language.
Anne Short, a full time Lecturer in the ESOL (English to speakers of other languages) team here has shared her journey in the hope of encouraging others that may be considering a change in direction.
Anne, who was MD of a large marketing agency for 20 years, decided to change career path and pursue her dream of becoming a teacher after a conversation reviewing 2017 plans on New Year's Eve with a terminally ill loved one.
Anne said: "I have always mentored and trained large teams in my career and realised that with a passion for English language and literature, by default almost, I had a passion for education and teaching. Promising my sis that 'I would look into it', when she passed away the following Easter I needed a change. After phoning West Suffolk College and speaking to the wonderful, welcoming and enthusiastic Vicky Skinner, she compelled me to sign up to the CELTA (Certificate in Teaching English to Speakers of Other Languages) course."
After completing the CELTA course in 2018, Anne quickly became one of the hourly-paid ESOL lecturers (as a hobby) which then quickly turned into a full-time position.
Vicky Skinner, Course Director for CELTA said: 'Anne was a fantastic trainee on the CELTA course. She embraced new ideas and methodologies with real enthusiasm, and it was a pleasure to be a part of her journey on the programme. It is amazing to think that she has gone from one of our trainees to one of our colleagues in such a short space of time – and the ESOL department wouldn't be the same without her!'
As a now well established Lecturer Anne would strongly recommend the CELTA course to others. She's also keen to get the message out to anyone considering a change in career: "Whether it's a hobby that you enjoy, or just something you have always wanted to do; you can make the time right if you want it hard enough. Age should never be an excuse, it's never too late to pursue your goals. You just have to be flexible, adapt your mind-set and be committed and motivated. If I can do it, you can too!"