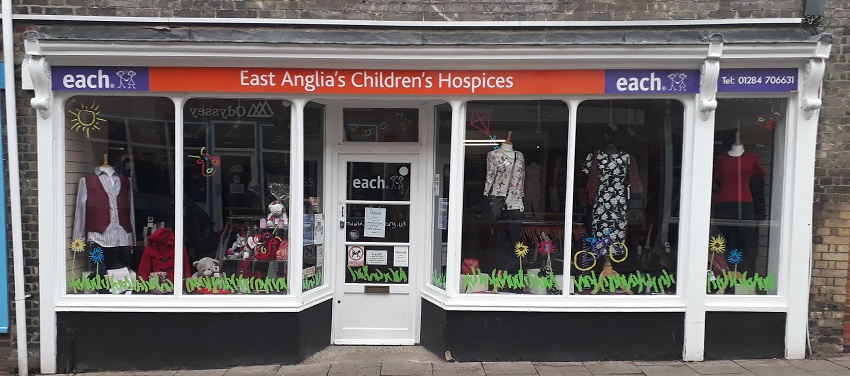 A group of Business and Retail students at West Suffolk College are staging a takeover of six charity shops in Bury St Edmunds with the aim of bringing in more cash.
Using their business skills and adding in social media, visual merchandising and plenty of other ideas, they will be working with EACH, Suffolk AgeUK, St Nicholas Hospice Care and Barnardo's in St Johns Street as well as Cancer Research UK and The Salvation Army on the Cornhill from Thursday 15 March to Friday 16 March.
The excited Level 3 students have already visited their shops and have been working on the project, thinking about how they could improve the windows and the shop floor to boost the revenue and the footfall.
There will also be an element of competition with the six groups all vying to see who can do the best job and raise the most!
The plan has been greeted with open arms by the charities involved. Bev Pepper, Barnardo's store manager, said; "After speaking with the three students who are going to be my placements I felt there was the enthusiasm we would like to see in store. Plenty of questions were asked and I'm sure we will achieve great things in the few days. We may be a Charity Shop but we work just the same as mainstream retail to achieve targets and budgets and this will give the students an eye opener to how we work to raise money for our amazing childrens' services and beyond. Myself and my staff are looking forward to their visit."
Jo Reeder, head of fundraising & marketing for Age UK Suffolk, added; " Working with West Suffolk College on this exciting project will be hugely beneficial to all, and we hope that it will open doors to work with other further education establishments in similar ways, increasing awareness of the diverse charities we have in Suffolk."
Nina Hart, the college's Business and Retail course director explained: "This project will give the students the unique opportunity to utilise their business skills, whilst experiencing the daily challenges faced by retailers. This is an exciting chance to combine their marketing, project management and visual merchandising skills in a live project, with the aim of increasing the turn over for these great charities."
The students say they can't wait to get started on their projects, so please pop into those charity shops and support their efforts.