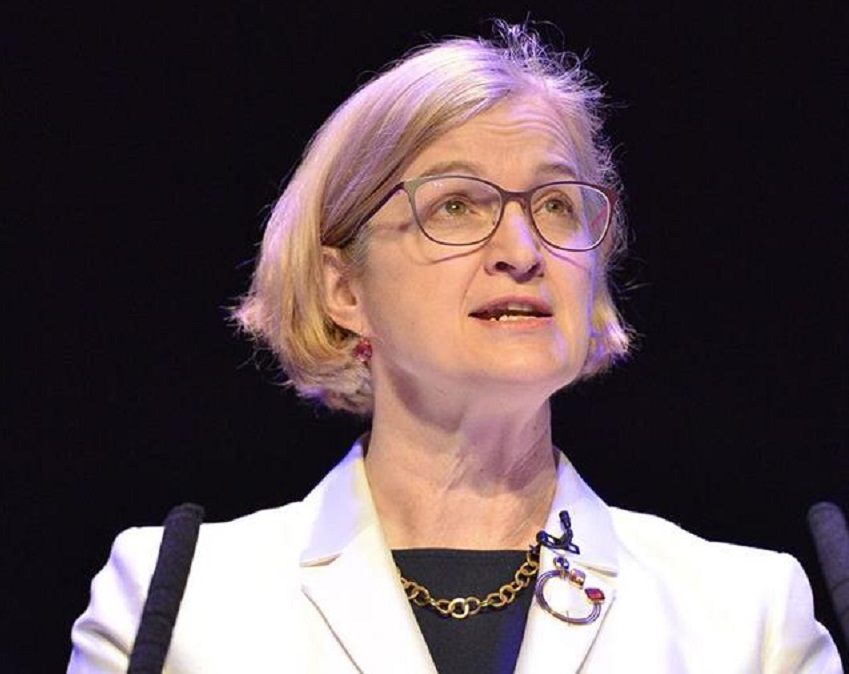 The Ofsted Chief Inspector Amanda Spielman will be quizzed by teachers and an education leader at an innovative international festival for education professionals being held in Bury St Edmunds.
The head of Ofsted will face Geoff Barton, general secretary of the Association of School and College Leaders and answer questions from delegates at the first International Festival of Learning, an exciting day full of inspiring speakers, lively debates, workshops, discussions, demonstrations, engaging panels and research based studies on Monday April 16 at West Suffolk College.
Some of the top speakers lined up for the unique event include Professor Dame Alison Peacock from the Chartered College of Teaching; Sir David Carter, National Schools Commissioner; Darren Henley, CEO Arts Council; Professor Toby Salt CEO at AQA exams; Professor Sonia Blandford CEO Achievement for All; Dr David Whitebread, PEDAL Research Centre and Geoff Barton, Association of School and College Leaders.
The aim of the festival is to learn from best practice globally and inspire educators and other professionals to supercharge their passion for teaching and develop their careers as well as celebrate the importance of their profession. It will offer delegates the chance to meet and share with others who care about the power of education.
The college is one of the festival's main partners alongside several others including TES, the British Council and the Association of School and College Leaders (ASCL).
Add into that a literary festival, in partnership with global publishing house John Catt Educational Ltd, where delegates can interact with a diverse range of well-known educational authors including Barnaby Lemon, Craig Barton, Max Coates and James and Dianne Murphy.
Plus, how to remove barriers from learning and looking at improving skills in SEND teaching.
The festival will look closely on the day at four major areas of education:
Empowering Communities; Exploring how outstanding community leadership and engagement can lead to stronger learning outcomes, harmony in diversity and raising aspirations.
Creating the Environment; With a backdrop of change and uncertainty how can teachers be inspired to innovate and keep learning fresh and fun to enable the next generation to step into the future?
Future-proof the Workforce; Is our current education system preparing students to go forward into the world of work with academic excellence while also bridging the skills gap?
Curriculum Leaders; amassing skills for a globalised world.
As one of the main partners, West Suffolk College Principal Dr Nikos Saavas said: "This is about how to build a world class system for our next generation. This is much more than a one day training event, this is a movement led by a growing collective of professionals, volunteers and organisations who are passionate about education."
For further details of The International Festival of Learning and tickets go to www.ifleast.org