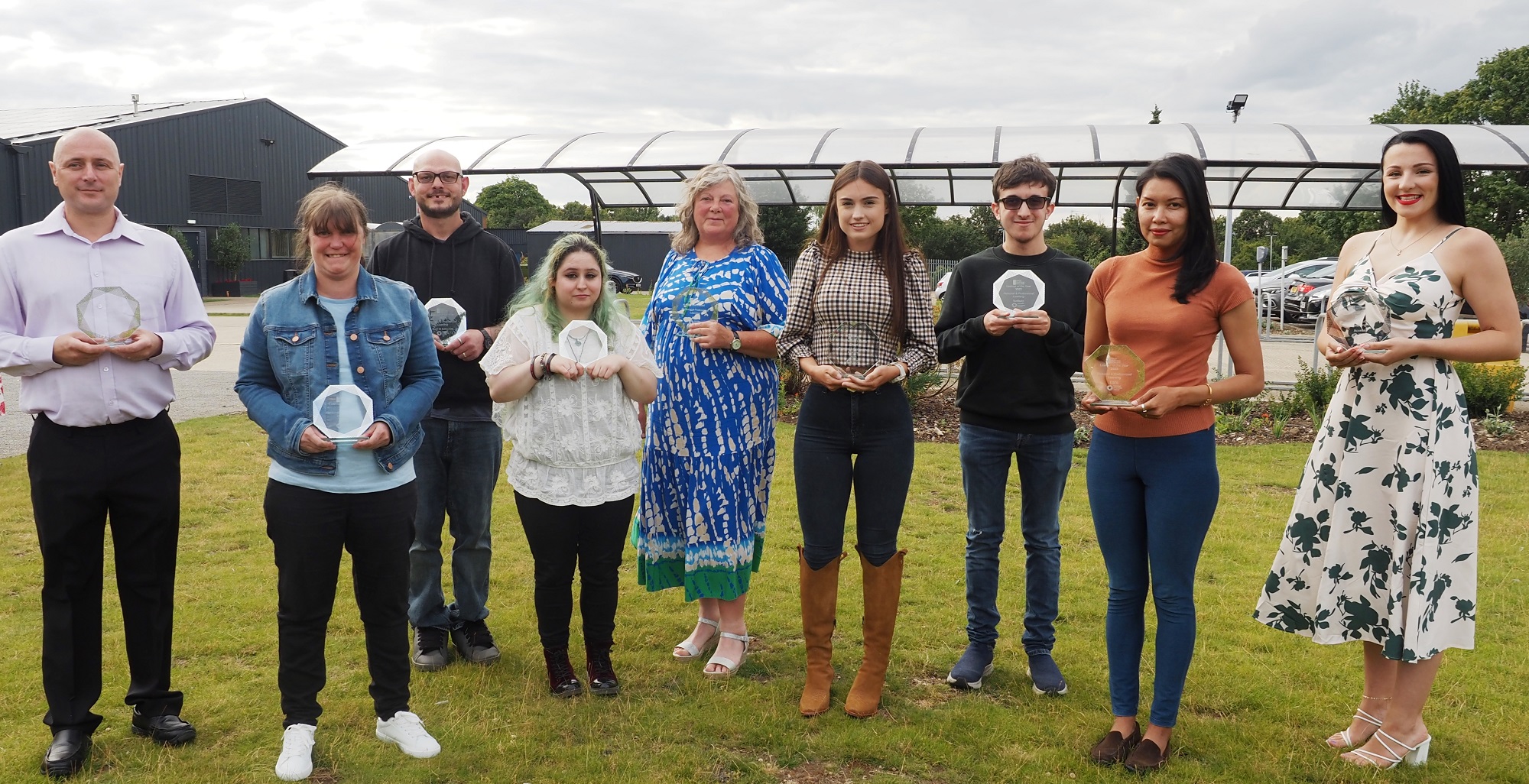 Adult Learner Award Winners
One winner said adult learning is 'the best thing I've done since marrying my wife and having my little girl'
Around 200 guests attended the inaugural West Suffolk College adult learning celebration of achievement event held at the University Studies Professional Development Centre in Bury St Edmunds.
The occasion saw 12 people receive accolades for their efforts during the 2022/23 academic term.
In total, the College supports almost 6000 students via adult learning programmes and the winners were chosen for their exceptional efforts throughout the year.
They all received a trophy from the CEO and principal of the Eastern Colleges Group, Dr Nikos Savvas.
Debroah Barton was the master of ceremonies and her colleague Heidi Proctor – the manager of the adult learning centre in Bury St Edmunds - proudly reflected on events.
Heidi said: "I think this event is important as it helps to inspire current and future learners to realise that it's never too late to come back into education and be successful. Just because things didn't work out for you at school, doesn't mean that you can't come back as an adult and be successful. It is never too late to learn."
Heidi added: "I've been working in this area of education for ten years and I'm very proud of what we do – but most importantly I'm very proud of our students. Congratulations to all of the winners."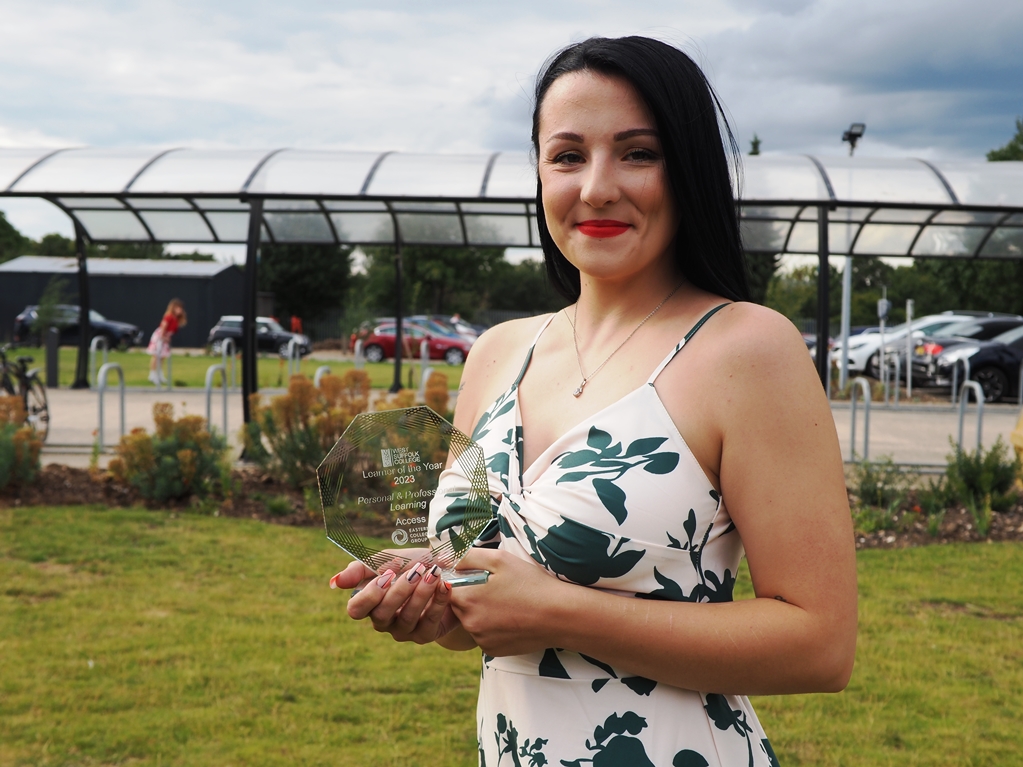 One of the winners was 27 year old Sadie French. Sadie received the access learner of the year award and said: "I've just successfully completed the course and I was at home when I got the call to say I had won the access student of the year award. I just cried when they told me. It was a nice feeling to share this with my daughter. And now it's crazy to say that I'll be starting a degree in psychology and criminology at University Studies at West Suffolk College this September."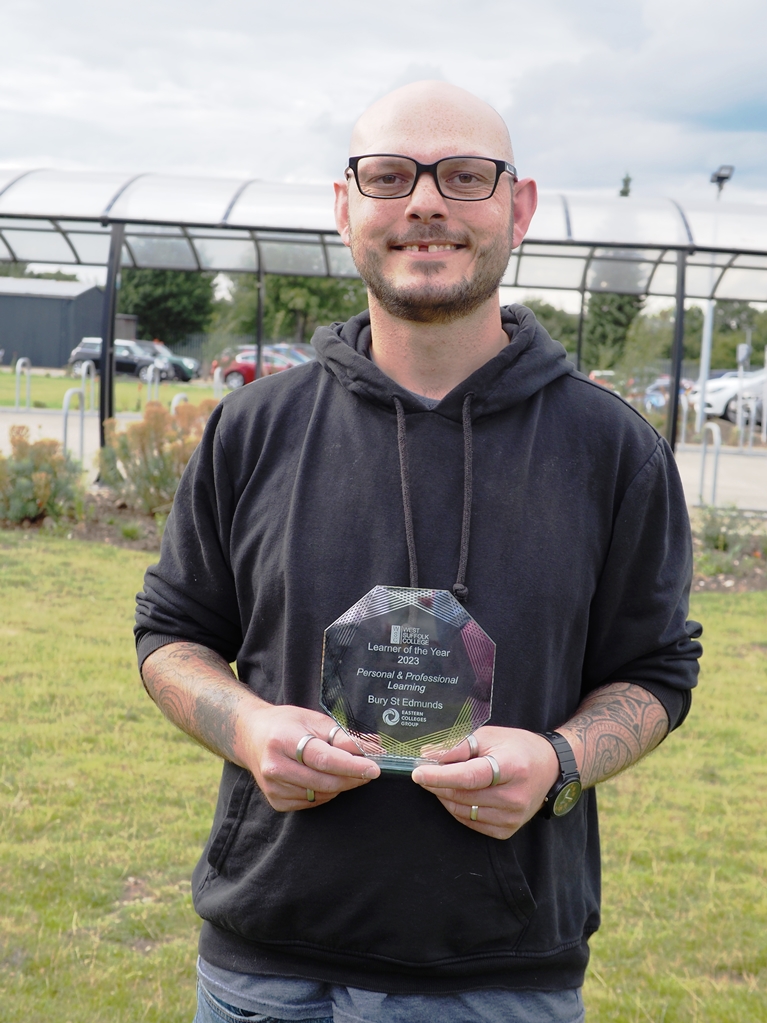 Arun Mistry, 34, from Eriswell was the Bury St Edmunds adult learner of the year. He studied on a functional skills in English course. Arun said: "When I found out I'd won last week, I was highly emotional with happiness. It's my first ever trophy.
"I was bullied at school, I have autism and failed all my exams. I applied for a job and didn't get it so I decided to go back into education (after over ten years). I've had to relearn English and start from scratch.
"I loved going back into education. Unlike school, you want to be there. I'm now learning British Sign Language as well (away from the college). I'm currently happy in my job – but at some point I'd love to support the deaf community and get a job in this area.
"My advice to other people about adult learning is that I would say - don't hesitate – just do it. You will be given all the help you need and it is the best thing I've done since marrying my wife and having my little girl."
In terms of winning this award, Arun said: "It was overwhelming and emotional. I'm doing a level two English programme, a maths course and an ICT programme next."