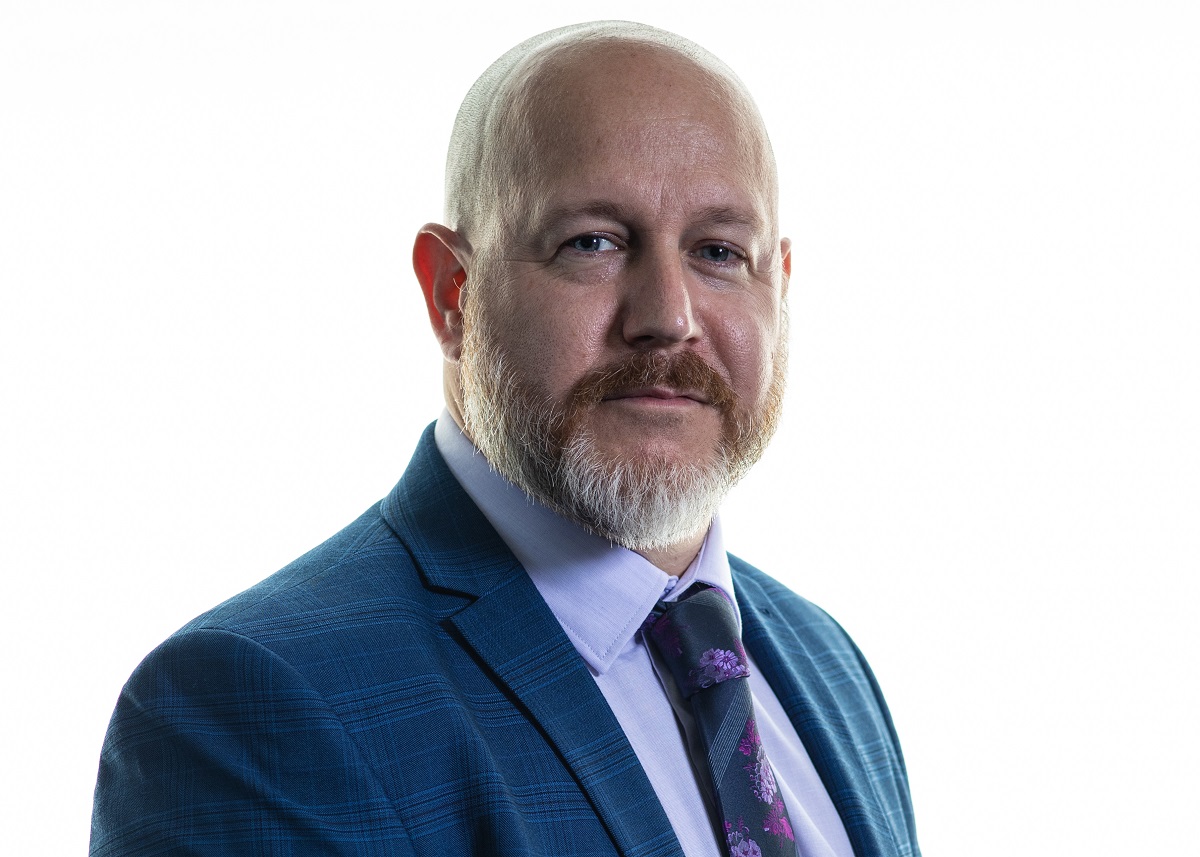 Phil Stittle speaking on the importance of National Apprenticeship Week.
We live in very difficult times and collectively need to ensure our country's stability is built by an agile, creative and productive workforce. The ever-changing landscape is sometimes difficult to manage. However, while I have been working in the further education sector for over 20 years, some things remain the same. The appetite to recruit people with the right skills and attitudes is fundamental, and this comes through nurturing younger talent and providing developmental opportunities for more mature staff.
One of the support pathways which is still going strong is apprenticeships. Apprenticeships are a very sought-after and an excellent way of supporting skills development for people of all ages and backgrounds, and this year, here at West Suffolk College, we have seen the highest number ever of apprentices enrolled. This certainly proves that there is a real need locally to bring new talent into the workforce and to continue to develop existing staff already in place.
Apprenticeships are a fantastic option and give a stable platform to develop your life and employment skills. Whether you are fresh from school or college, have entered the world of work after completing university or if you are amidst a career change, apprenticeships give you the critical work experience and current skills that all employers demand. I was lucky enough to start my career as an apprentice, leaving school at 16, completing my last GCSE exam on the Friday and starting work on the Monday - I have not looked back since!
Continuing to learn as your career progresses is so important as things do not ever stay the same. The great news is that apprenticeships can support you through to degree and post-degree level, meaning as your role develops, you can align yourself to a relevant training programme without the debt that accompanies university study.
National Apprenticeship Week 2023, which starts on 6 February 2023, will again be the platform nationally to showcase those who have achieved great things - and to highlight the extensive opportunities that are available with outstanding employers. Following recent college open events, we have found out more than half those who attended were interested in finding a suitable apprenticeship for them. The power of these qualifications is growing. This is why we are calling upon employers to act early in 2023 and get involved with National Apprenticeship Week 2023, by advertising any vacancies that they may have so they can snap up the best talent to help improve their businesses.
Alongside our campaigns during National Apprenticeship Week, we are also calling on those who wish to give something back. Recruitment of staff has affected everyone, and we are no different. To ensure we are able to train the workforce of the future we need your support. If you have knowledge of a subject and feel you can pass on your experience, please talk to us. Even if you can only commit to one day a week or month, we would still like to have a discussion. Also please do not be put off by not having any teaching or assessing qualifications, again this is something we can help with. Ultimately, it's a cycle, if we fail to teach individuals in sectors that need more staff, collectively it begins to get worse for us all. Together we can be stronger and inspire the next generation to give back like we do.
If you are interested in discussing work with us at West Suffolk College, please contact This email address is being protected from spambots. You need JavaScript enabled to view it. and reference apprenticeships.
To find out more about National Apprenticeship Week please visit National Apprenticeship Week (wsc.ac.uk) or contact This email address is being protected from spambots. You need JavaScript enabled to view it.