'It's a beautiful thing when a career and a passion come together'
Working in the hairdressing, barbering & beauty industry attracts passionate, artistic and hardworking individuals, this is a demanding industry where maximum job satisfaction is guaranteed for the right person. An apprenticeship offers you the opportunity to work daily on building your knowledge and life skills whilst planned, focused training happens weekly to ensure you have the skills required to provide high standards and excellent customer service to your developing clientele. This is an industry where teamwork, artistry and personal flair is part of every working day and that brings with it the responsibility and rewards that ensure that every day is a new and exciting challenge. If you are looking for a long term, varied career that motivates and inspires your passion then this is the career for you.
---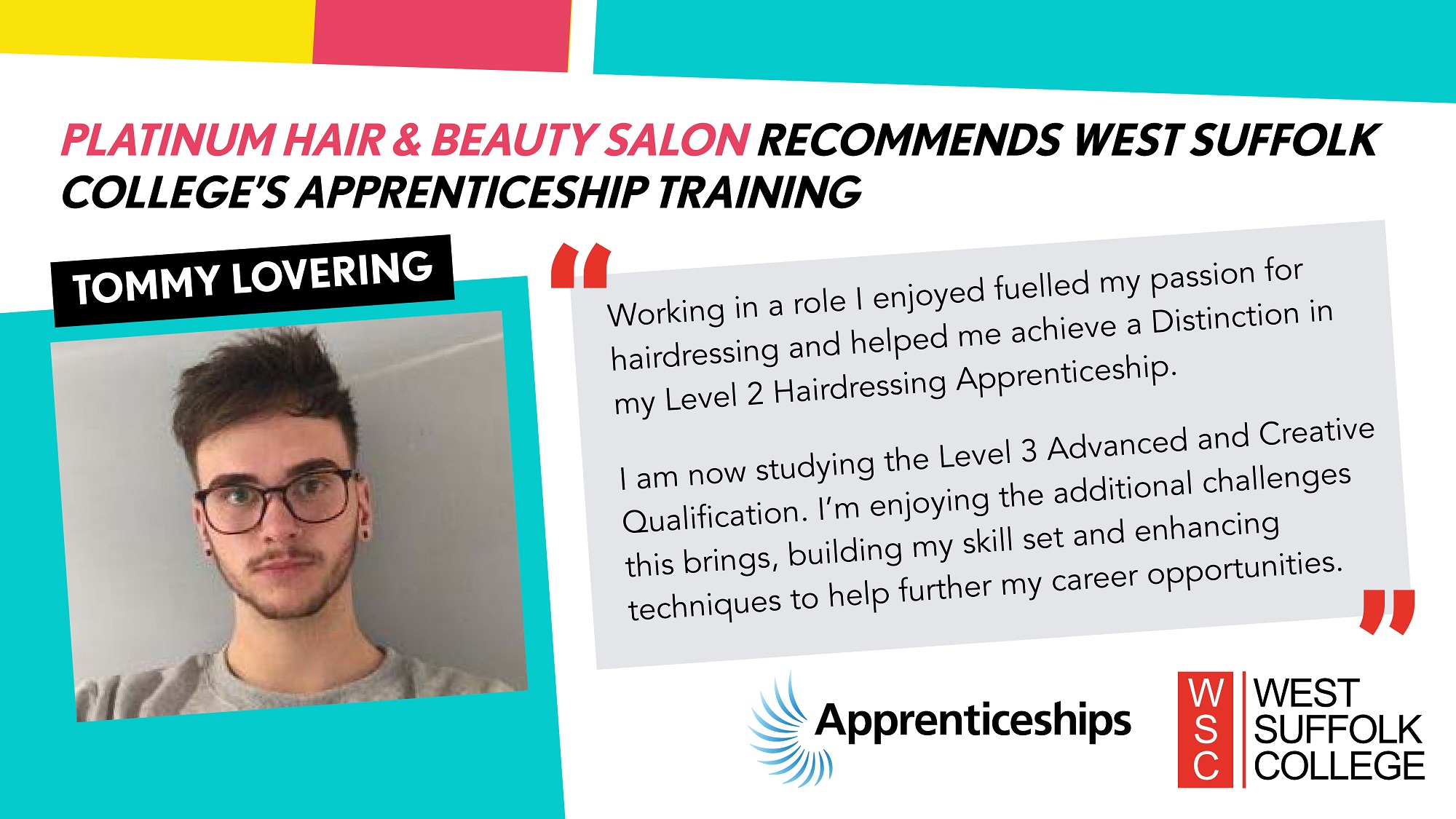 "I initially chose an apprenticeship to train as a hairdresser, as I enjoyed being in the salon environment. This meant I could learn on the job, observing more senior hairdressers, improve customer service skills and earn while I learn!
Working in a role I enjoyed fuelled my passion for hairdressing and helped me achieve a Distinction in my Level 2 Hairdressing Apprenticeship. I am now studying the Level 3 Advanced and Creative Qualification. I'm enjoying the additional challenges this brings, building my skill set and enhancing techniques to help further my career opportunities.
Working in the salon also means I gain instant feedback from experienced hair professionals, as well as the support I receive from my programme tutor. My apprenticeship has really helped my confidence to grow and given me the motivation to carry on and be the best I can in this field." Tommy Lovering, Platinum Hair and Beauty.
---
"When growing up, hairdressing had always been my passion. Completing an apprenticeship enabled me to fulfil that dream. I went on to own and run my own business and have worked with some very talented people over the years.
It is a career that keeps on giving, now I am helping students to realise their dreams by supporting them through their apprenticeship."
Tricia Deeley
---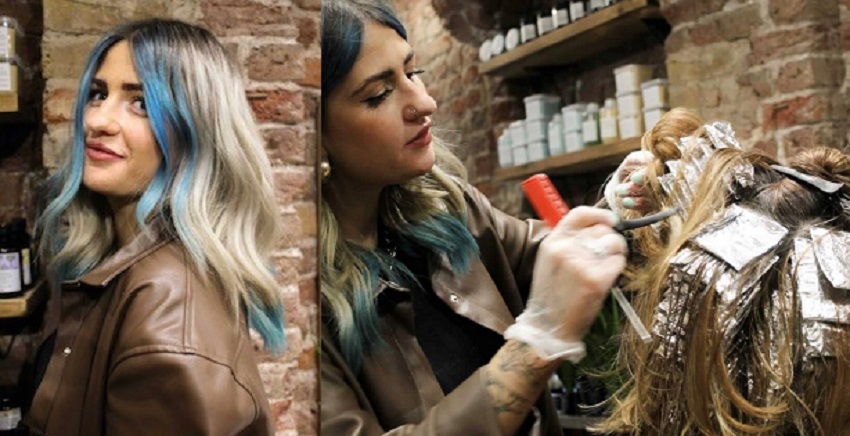 My inspiration to by become part of the Hair Industry stems from a love and fascination of hair from a young age. I danced as a girl and at all the shows and competitions I was always more interested in the hair than the dancing! I chose to study at the West Suffolk College because of its reputation. Everyone knows WSC has the best hair and beauty department in the whole county (arguably the country). The thing I enjoyed most about West Suffolk College was the practical work, the models and the well run salon. I always had fun participating in the competitions too! The relationship I had with my teachers was great, it was nice to be treated as an adult with respect, which was very different to being at school. They are very friendly and encouraging made my time at West Suffolk College so enjoyable.
Just after I finished my apprenticeship I went to London for some further training with Toni & Guy, this enabled me to come back and build up a busy clientele whilst I worked in Bury, I moved to London and continued to build my confidence and my business.
My qualification has really helped me achieve my life goals. It's the foundation of my career, without it I wouldn't have been able to move to London, become a salon educator and take part in working back stage at London Fashion Week, with the potential to travel the world.
I hugely recommend West Suffolk College to anyone wanting to get started in the Hair and Beauty Industry.
Not only will it be the best years of your life, it will give you endless opportunities and the best start to working in a fun creative industry.
Leah Pearson