It is only a pity that carpet cleaner doesn't sell as well as paint and brushes. When did the art school last tidy up?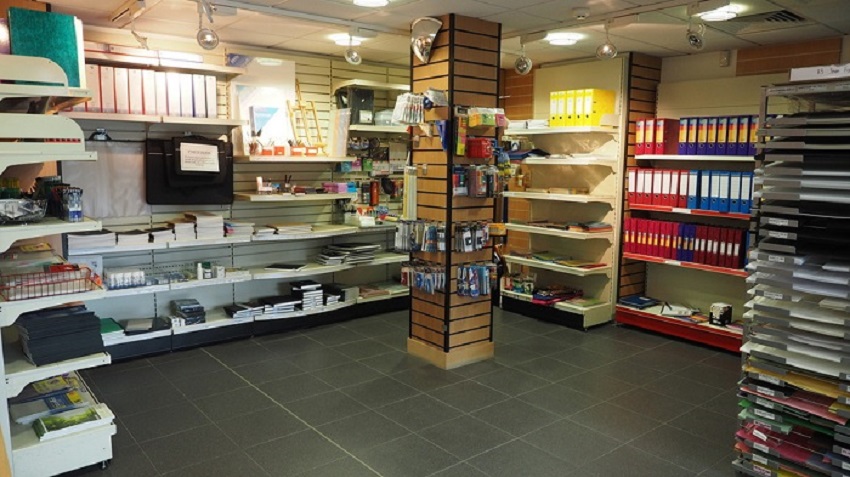 The College shop stocks essential art materials including portfolios, sketch books, brushes, paints and drawing equipment, a variety of paper, card, display boards and photography supplies.
You will also find memory sticks, stationery, greeting cards and gift wrap; postage stamps and envelopes. You can also pay for trips and enrichment activities, claim bursary stationery packs (£10) and work placement clothing for subjects including Childcare, Health and Social Care, Public Services and Travel and Tourism.
The shop can be found by Da Vinci's cafe, in Leonardo House.
It is open daily Monday and Tuesday from 8.45am until 2.30pm and 8.30am until 2.45pm Wednesday to Friday.
The shop accepts all major credit cards and contactless.
Specific requests
Contact the College Shop on 01284 716313
Email This email address is being protected from spambots. You need JavaScript enabled to view it.