As important as costume, lighting and photography, hair and make-up are vital parts of film and TV production. The subtlety and the drama, the glamour and the glitz, you can employ all your artistic flair to create the look that people remember.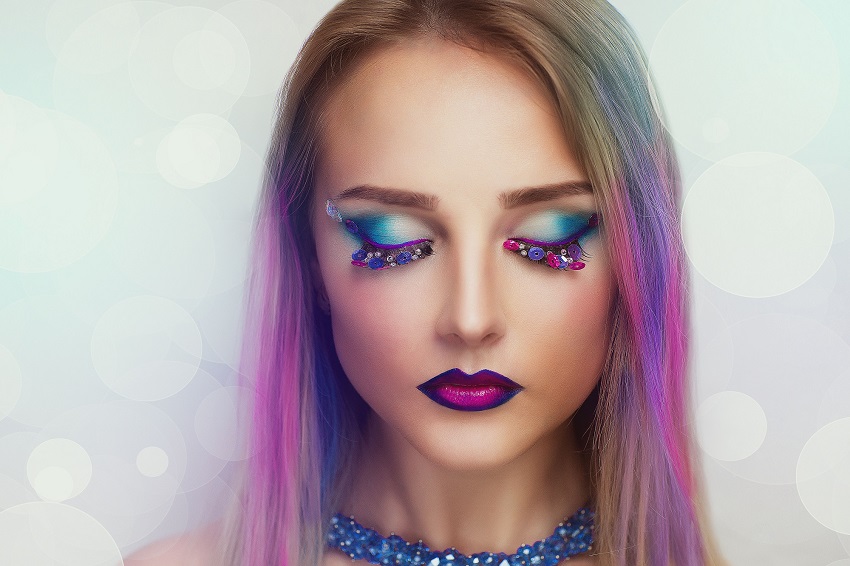 What's it all about?
Film and TV rely on make-up for more than ensuring people look their best. The range of special requirements is wide and the skills required equally so.
These courses are one year, intensive programmes of study, designed to develop your skills in make-up. Inspiring and creative, you'll discover techniques, tools and approaches to make-up that create lasting impressions, whether for beauty, historical scene setting, or special effects.
What will I do?
This is practical and fast-paced. You'll be learning new skills and putting them into practise immediately.
You'll be developing your own ideas as well as learning established techniques and gaining an understanding of the range of materials and how to use them to the best effect.
Where could it take me?
Make-up artists are often freelance, working in a combination of media and photographic roles but often maintaining private clients.
If you progress through both the levels of this course you could either continue to study or go straight into industry, working with and established artist or independently.
What people say
"As a lecturer and freelance make-up artist in the fashion industry, I look forward to sharing my experience and knowledge to nurture the next generation of talent."

Vicky Crichton, Lecturer in Beauty Therapy