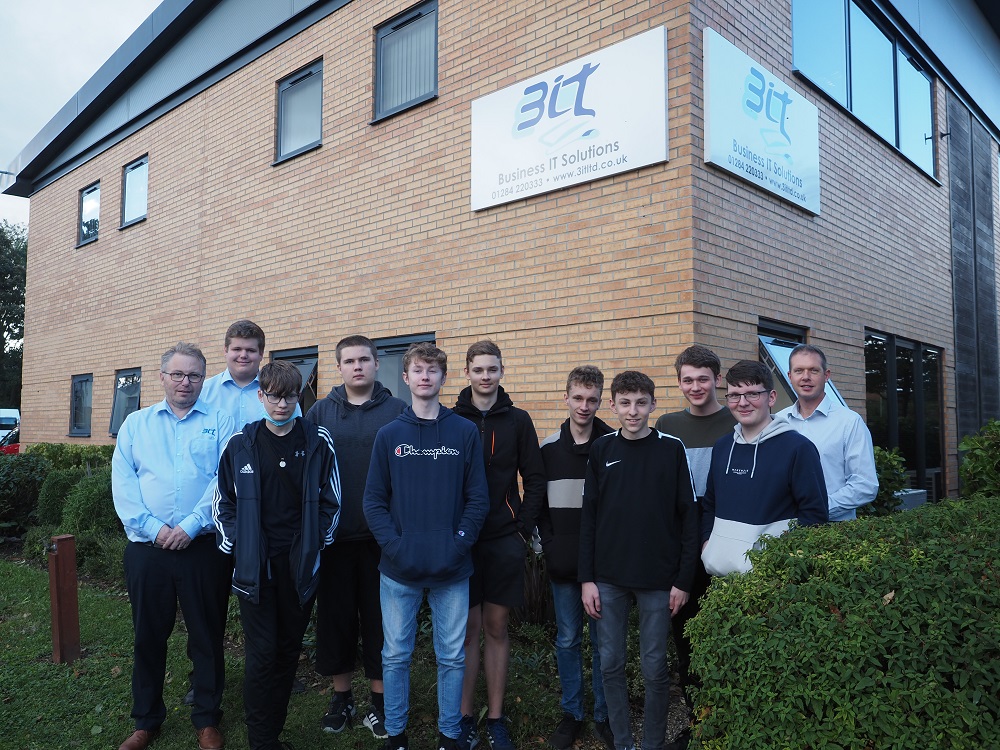 Students from the new T-Level Digital Support course have been visiting employers and seeing digital hardware and software services being used at 3it Ltd.
Gary Brummage, a director at the company, was able to demonstrate some of the technical tools and software systems they use. The students were also able to speak to past students of West Suffolk College, Harry and Oliver, who have both completed full time computer courses and IT apprenticeships, and are now working at 3IT in the technical support sector. These enrichment visits really support the students to understand the technical criteria learned in the classroom being applied in the workplace.
Students also recently visited Warren Services in Thetford, getting to understand how digital services are used in the workplace.
Discover more about our Digital Support Services T-Level and apply online today to the Digital Technologies department.