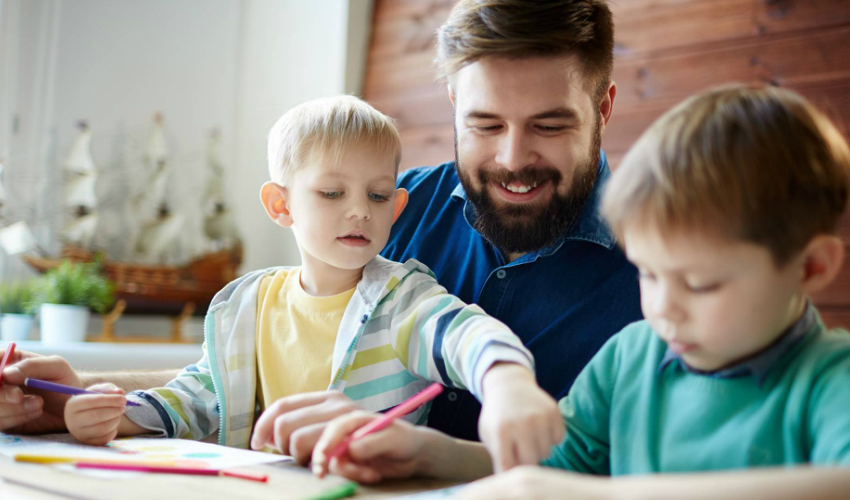 Andi Spalding is doing the Children, Young People and Families Manager apprenticeship with Suffolk County Council. Stock Image.
Name
Andi Spalding
Organisation
Suffolk County Council, Directorate of Health, Wellbeing and Children's Services, Early Help Team
Course
Children, Young People and Families Manager
What have you enjoyed most about the apprenticeship?
I have enjoyed meeting new people from different teams and the wide variety of learning including assignments, creative workshops and group discussions. I have also received brilliant support from my tutor and the simple assignment management system making it straightforward to submit all assignments.
What made you decide to take the apprenticeship route?
The Encouragement and support I received from management and also how it clearly linked to my role and my plans for career progression.
Tell us about your day job, what do you do now?
Peripatetic Practice Lead (secondment) with Early Help Team
How does the course relate to what you do on a daily basis?
The course provides a specific management qualification that is respected and recognised and linked to CYP and families. It also demonstrates that I am committed to learning and continuous professional development and provides valuable first-hand experience of how to support staff if they started an apprenticeship or similar work-based qualification.
Would you recommend completing an apprenticeship to others?
Yes, absolutely. Suffolk County Council have been very supportive.
If you could use one word to describe your apprenticeship what would it be?
Worthwhile.
Discover more about our Apprenticeships
Online:
Phone:
01284 716 235
Email:
Apprenticeships:
This email address is being protected from spambots. You need JavaScript enabled to view it.