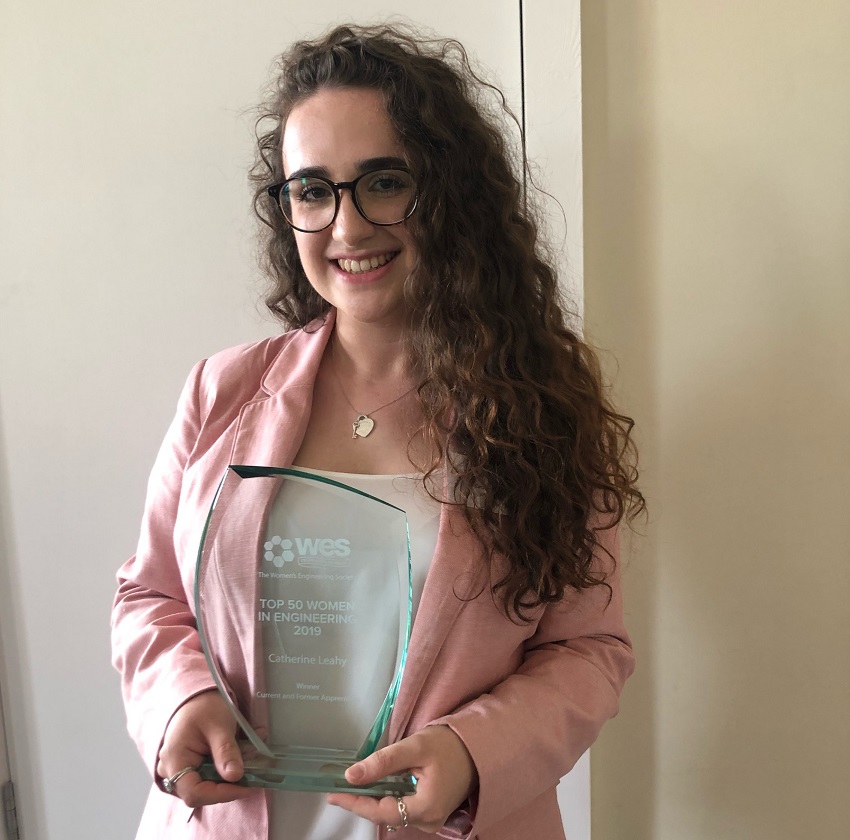 Named as one of the Top 50 Women in Engineering 2019, Catherine Leahy studied an Advanced Apprenticeship at West Suffolk College with the hand-on experience working at TWI.
Name
Catherine Leahy
Organisation
TWI
Course
Degree Apprenticeship - Applied Engineering BEng - University of Warwick
What did you enjoy most about doing an apprenticeship?
What I enjoyed most about my advanced apprenticeship at West Suffolk College was the mixture of theory based knowledge learned in my lectures combined with the hands on experience gained working at TWI. Gaining this invaluable experience in industry whilst still studying formal qualifications, AND to earn a wage just seems like the perfect option for me.
What made you decide to take the apprenticeship route?
After leaving school, I found the idea of jumping straight into a job or full-time university very daunting, as I'm sure many teenagers do, so I decided to find an apprenticeship. This allowed me to experience hands on the job role, without the huge commitment and debt of university.
Tell us about your day job/studies, what do you do now?
My day job now at TWI is a Corrosion Technician. I work alongside TWI's experts to provide research to our clients. This consists of environmental electrochemical corrosion testing, polymer ageing/permeation, and coatings for various applications.
I am also currently studying a degree apprenticeship for a BEng in Applied Engineering with the University of Warwick.
How did the course relate to what you do on a daily basis?
Both my advanced, and degree apprenticeship courses have helped me to understand the theory behind a lot of what I do in my job role, and therefore helps me to perform better. I have also learned a number of practical skills from my advanced apprenticeship, such as using basic hand tools and mechanical assembly.
Would you recommend doing an apprenticeship to others?
I would recommend an apprenticeship to anyone who is committed to their future. It is not always the easiest option, with juggling a job and studying, but in my opinion it is definitely the most fulfilling.
If you could use one word to describe your apprenticeship what would it be?
Rewarding.
Discover more about our Apprenticeships
Online:
Phone:
01284 716 235
Email:
Apprenticeships:
This email address is being protected from spambots. You need JavaScript enabled to view it.