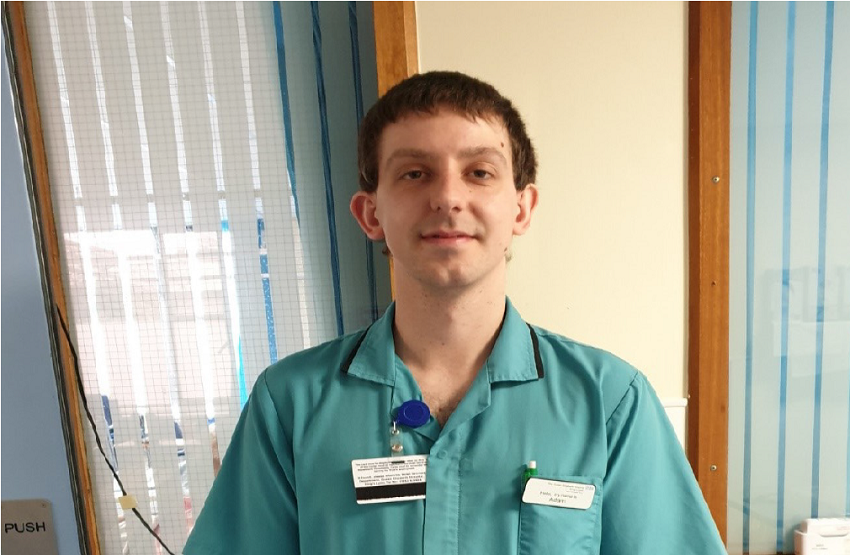 Adam O'Hara is studying Level 2 in Healthcare Support Services.
I am currently studying Level 2 in Healthcare Support Services.
If in doubt...
Go for it!!!!
There are lots of learning opportunities in the hospital with a great network of training providers and an excellent training and development team to help guide you with your choices. The hospital has many career paths to follow which are backed by resourcefully helpful managers/supervisors and team leaders to help you embrace your apprenticeship and get the most out of the course as possible and best out of you.
Employer benefits
The hospital has gained another member of staff within the domestic services, who is qualified and competent within the role and I have the ambition to further educate myself.
I enjoy...
I enjoy expanding my knowledge and learning new skills to help me succeed and progress in the career I am doing and what better way of doing that than an apprenticeship working and learning while getting paid!
I have developed...
New skills and knowledge that will help me in my current field of work and guide me to take the next step on the progression ladder, higher qualifications for functional skills (maths and English), confidence to challenge and undertake harder tasks, greater learning opportunities and meeting new people.
Discover more about our Apprenticeships
Online:
Phone:
01284 716 235
Email:
Apprenticeships:
This email address is being protected from spambots. You need JavaScript enabled to view it.