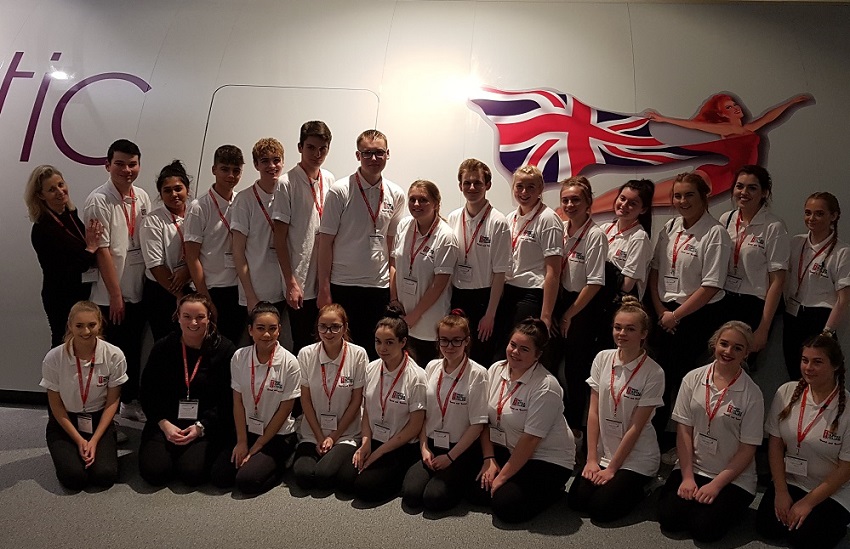 Travel and Tourism students at the Virgin Atlantic training facility.
Travel and Tourism students recently visited Virgin Atlantic for their annual Cabin Crew training day. Below are some images from the day.
The Cabin Crew part of our Travel and Tourism courses is run by tutor Catherine Protehero-Waller. "We would like everyone to know what fantastic students we have doing such a great course," she said. Travel and Tourism students also recently spread Christmas cheer by giving presents to children at West Suffolk Hospital.
If you would like to sign up to a travel and tourism course starting in September, visit www.wsc.ac.uk/travel to apply online and come to one of our upcoming Open Events where you can meet tutors and discover more.