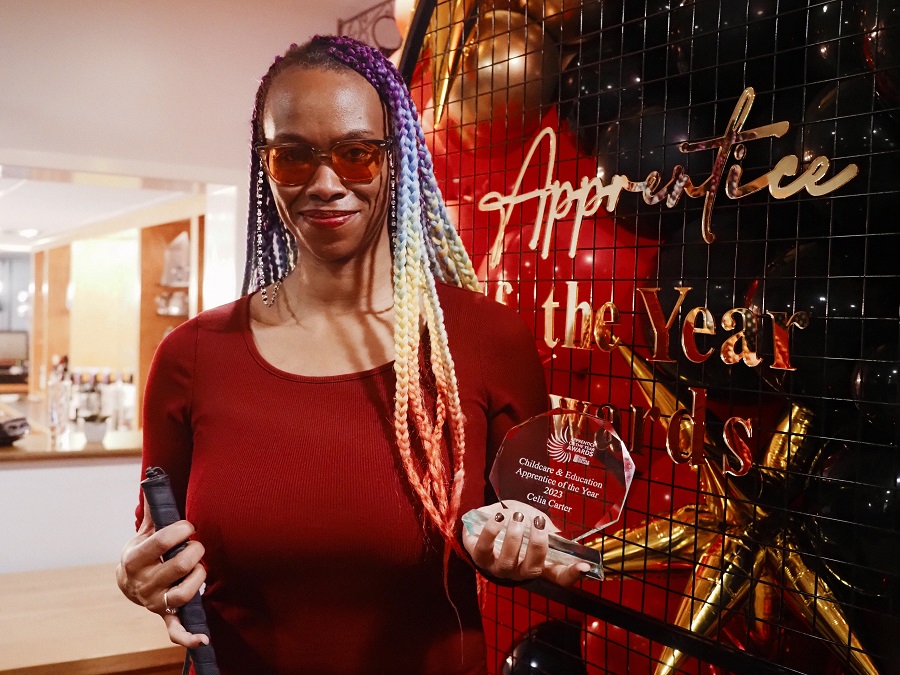 Celia Carter has got a full time job, two young children, a medical condition that has had a major impact on her life, and she is doing a level five qualification. What an inspiration.
Celia Carter, 45, from Saxmundham won the childcare and education apprentice of the year award.
Celia studied on a level five leadership and management apprenticeship at West Suffolk College. She is currently a senior family support practitioner with the Coastal North Early Help Team – working with the children and young people services for Suffolk County Council.
Celia has been working for eight years in this industry, progressing up the ranks.
Before this, she was a legal assistant and decided to change career after gaining lots of support from her local children's centre (after having children herself).
Thanks to this support, she decided to join the children centres volunteer programme.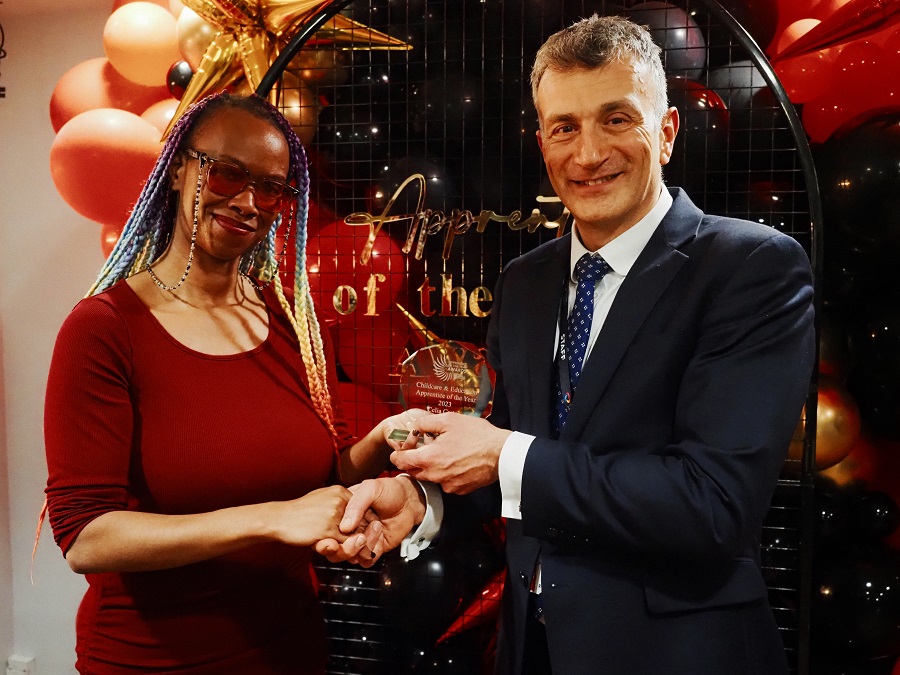 An opening then arose to work for them as an employe that allowed Celia to go back to college and learn her trade in this industry.
She said: "Going back into education was initially hard – I was looking after my children and I've also had lots of other problems I've had to overcome.
"Out the blue, 12 months ago, I was registered as blind. It was a shock and my eyesight declined really quickly. The condition I have is called retinitis pigmentosa – its degenerative and it will continue to get worse. I've been using a cane for the last year. And can only really partially see out of one eye. I've had to get to used my PC in a different way and learn new technology.
"The college has been so accommodating, supportive, encouraging and helpful."
On finding out the news that she had won the award, Celia said: "I burst in to tears. I was working from home and it was a massive shock – but I was so happy. To get an this award is incredible. Losing my sight, I'm constantly being told that there are lots of things I can't do. I've had my driving licence taken away, I now can't go out at night – but I can still do with the education side life. It really motivates me to do well.
"My dad - who passed away recently - encouraged me to do this (apprenticeship). He used to say that education is the one thing that can't be taken away from you and you will always have that knowledge. When I picked up the award, I was thinking of him."
A college spokesperson, said: "Celia has got a full time job, two young children, a medical condition that has had a major impact on her life, suffered a family bereavement recently and she is doing a level five qualification. What an inspiration. She thoroughly deserves this award."
Apprenticeships