Work placements are now a mandatory part of a student's curriculum. If they are aged 16 to 18, we will support your child in finding a placement suitable for them. If you are a parent, and your business or place of work is be able to provide your child, or other students, with a work placement, please get in touch with our team.
If you would like more information about work placements, please get in contact with us:
Email:
This email address is being protected from spambots. You need JavaScript enabled to view it.
Phone: Speak to our Industry Placement Manager on 07919 508 227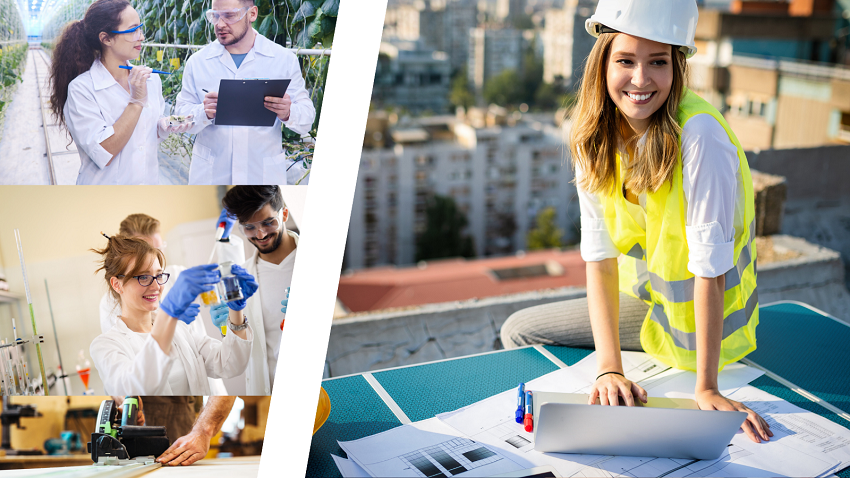 What are Work Placements?
Work experience is an essential part of our full-time courses. It gives you the opportunity to develop your career choices, get a taste of work, and develop those critical employability skills needed for real working conditions. All students will undertake work experience as part of their course.
Work experience can take many forms, from work tasters, participation in social interaction, working within West Suffolk College to an external work placement. The amount of time you'll spend on work experience will depend on the course, but your commitment to College and Work Experience combined will be a total of five days a week.
Our Team
Max Harvey
My name's Max and I am the Work Placement Officer for Engineering and Computing. My role will be to support you with finding a suitable placement within your industry, with your personal preference always being in the forefront of this. As a former Travel and Tourism student and Business apprentice of the college, I am also well versed with everything that comes with being a student of West Suffolk College so I am hoping I'll be able to make your time with us a positive one! Contact details will be as followed so please don't hesitate to contact me regarding any placement related question you have.
Email: This email address is being protected from spambots. You need JavaScript enabled to view it.
Mobile: 07887 219 701
Kat Starie
I am a former student from West Suffolk College. I studied a Level 3 Childcare course whilst I was at the college and I really enjoyed the work placement part of my course. After college I attended the University of Brighton, where I studied a BA (Hons) in Education. I lived in Brighton for 5 years before returning to Bury St Edmunds to work at West Suffolk College.
I support and help to organise the Sports and Public Services Course work placements at the college. If you need any help with organising work placement or have any queries, please do not hesitate to contact me.
Email: This email address is being protected from spambots. You need JavaScript enabled to view it.
Mobile: 07810 798 241
Pam Welsford
I'm Pam Welsford the Work Placement Officer for construction students based at the Milburn Campus.
I've worked at the college for 12 years and previously worked as a teacher for 20 years.
I enjoy engaging with employers and helping students secure either a 40 hour work placement or industry placement in their chosen curriculum area and helping them build their connections for the future.
Email: This email address is being protected from spambots. You need JavaScript enabled to view it.
Mobile: 07919 508 076