Why do you want to dance? Because you must? While the compulsion to perform might not blaze within us all, you could be one of the lucky ones. And this is your chance.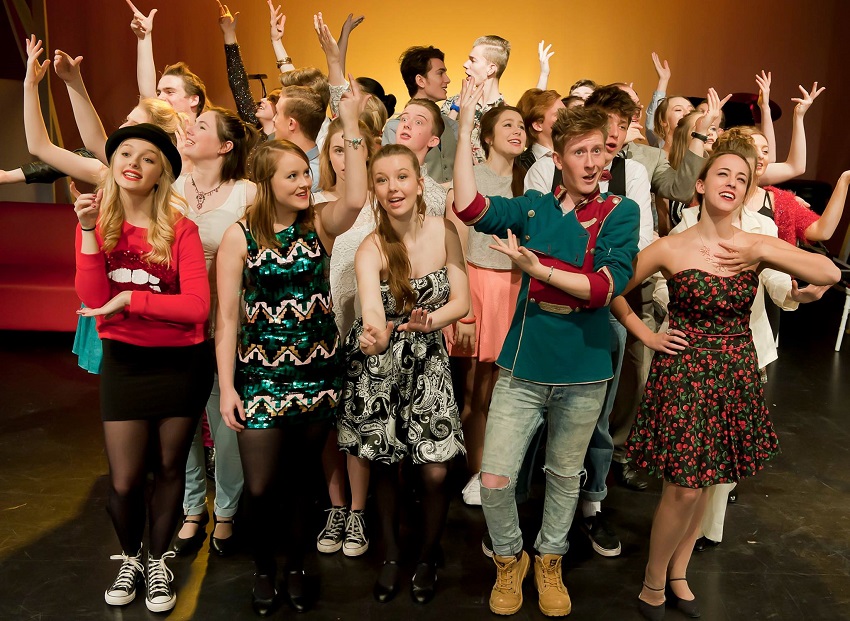 What's it all about?
A career in musical theatre begins on the stage and in this course you'll be getting plenty of experience in performance. An equal measure of acting, singing and dance will develop your skills ready for progression to drama school to study the subject at degree level. Your talent will have plenty of opportunity to shine in staged productions during the season.
What will I do?
Through professional commissions you'll explore contemporary and classical theatre, ballet, jazz, tap and contemporary dance and solo and ensemble singing.
You will work on established scripts and scores and have the opportunity to create your own work. There are a myriad of theatre trips locally and to the West End.
Where could it take me?
The object of the course, if you find that you like the experience, is to get you a place at a top drama school. There you'll study to degree level before beginning your professional career.
What's different about West Suffolk College is the quality of work you will produce and the amount of tie you spend acquiring skills and putting them into practice. You'll be performing a lot of the time and getting all the experience and talent you need to make your biggest performance, at audition.
What people say
"Musical theatre provides audiences with memorable events. It's endlessly varied and never dull. I spent 25 years working in the theatre and had a very exciting career both here and abroad."

Gary Willis, Director of Performance
How to find out more
Performing Arts (Musical Theatre) Extended Diploma