If you love the media, specifically journalism and broadcasting, our Broadcast & Journalism course will give you an introduction to the many roles required in broadcast including for TV, radio and online.
Location of Broadcast & Journalism courses:
West Suffolk College, Bury St Edmunds, Suffolk IP33 3RL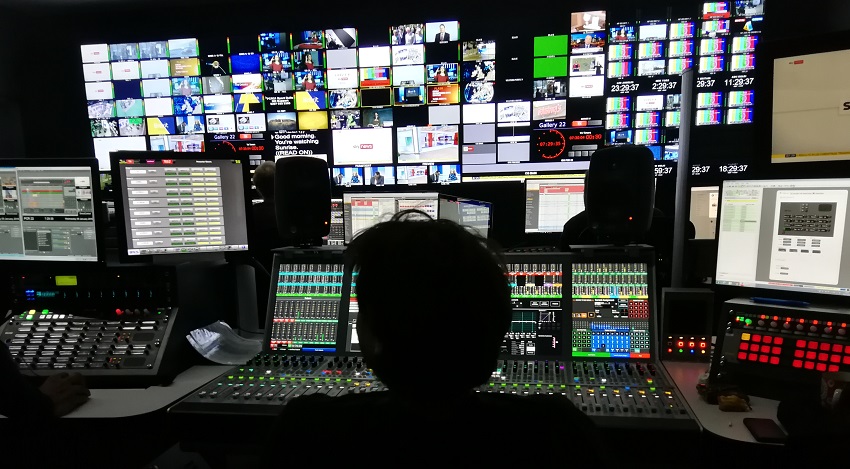 What's it all about?
This specialist course is for individuals who have a love for media, specifically relating to Broadcasting and Journalism.
It will give an introduction to the many roles required in Broadcast; TV, radio, online media and journalism including Producer, TV editor, online editor, camera operator, Audio Technician, Floor manager, Live and Outside Broadcasting, News/sports reporter, TV/Radio presenter.
What will I do?
This course will provide students with the knowledge and skills needed to explore dynamic disciplines through learning and practice, industry briefs and competitions. Students work with industry standard equipment, software and practises throughout the duration of the course.
The multi-camera studio replicates the most common setup for TV studios and enables students to practice techniques covering all of the areas of studio work including presenting, camera work, direction, lighting, sound, single and multi-camera projects, live and outside broadcast, Journalism and scriptwriting for news, documentaries and tv production and motion graphic overlays for News, Sports, Magazine and Chat show environments.
Professional broadcasters and Journalist from the industry visit the course to deliver live assignments and to support work related experience and skills. You will be taught through a combination of lectures, workshops, tutorials, seminars, group work and self-directed study.
Any student aged 16 to 19 who does not hold a GCSE A* to C (9 to 4 on the new grading structure) or equivalent qualifications in Maths by age 16 will need to continue to study these subjects in each academic year.
Where could it take me?
Students on this course have a great record of progressing to university degree courses and employment. The UAL Level 3 qualifications all carry the same UCAS points as equivalent A-levels. We have an outstanding track record of our students having amazing careers and fulfilling their dreams.