All of our placement students have been given a basic training of skills in your industry and can't wait to join you.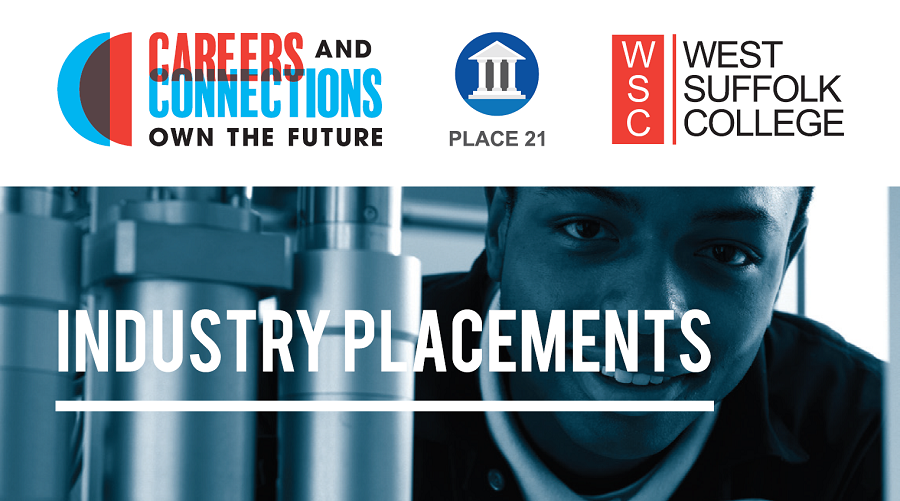 What are Industry Placements?
Two thirds of employers' rate work experience as being of significant or critical value for young entrants to the labour market and half of employers believe a top priority for education providers should be developing awareness of working life with support from businesses (UKCES' Employer Perspectives Survey 2014).
This is why the Department for Education have made a commitment that all 16 to 19 year old students following a new technical education route will be entitled to a quality industry placement to arm them with the relevant technical skills they need to give them the best possible opportunity to enter skilled employment.
Industry placements (formerly 'work placements') will be a mandatory part of new T Levels. T Levels are rigorous, classroom-based, technical study programmes at level 3, designed to support entry to skilled employment in technical occupations at level 3 and above. A substantial, high quality industry placement with an external employer will be an essential part of each T Level.
These industry placements will give students a valuable opportunity to put their learning into practice, develop their technical skills and become more employable. Students will spend a minimum of 45 working days with an external employer in a role directly relevant to their course.
Currently, we are looking for employers who can provide industry placements in Computing, Science and Engineering.
Why should my business get involved?
Industry Placements, formerly known as Work Placements, are being introduced by the Department for Education to give learners on Level 3 Technical education courses the chance to put into practice the knowledge and technical skills they have
Immediate benefits

Extra resources for your projects and day-to-day operations from students developing skills in a course relevant to your business and industry
Gives your employees the opportunity to develop management and mentorship skills
Brings a fresh perspective into your business

Long term benefits

To help address the current and future skills shortages in your industry
To strengthen your recruitment pipeline
To inspire the next generation to work in your industry
To build brand value and corporate reputation

What do I need to do?

You will provide a minimum placement of 45 days for a student studying a course relevant to your business
You will arrange this directly with West Suffolk College
You will have a line manager who would be responsible for the student
You will provide a safe environment for the student to work in and opportunities to develop their technical skills within your industry