Introduction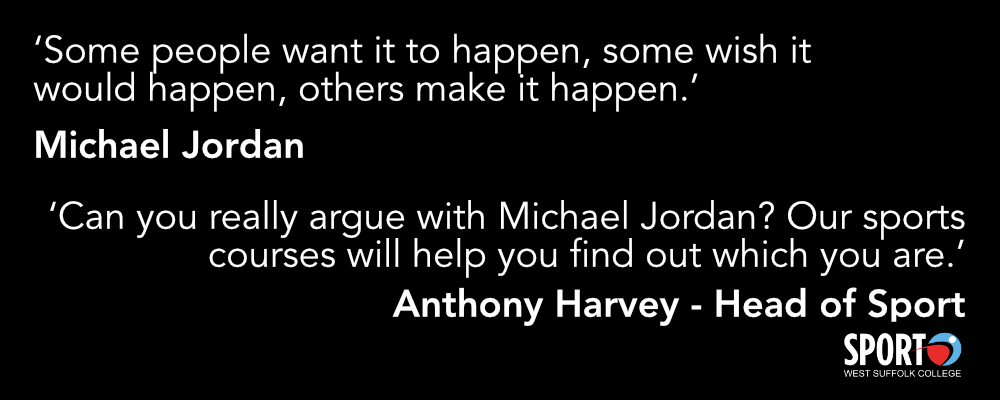 If you've got your heart set on having an active career as a PE teacher, personal trainer, sports coach, or physiotherapist, to name but a few, our sport courses can help you get on the right track.You will study sports specific units, all taught by industry professionals who possess a wealth of knowledge of their sport specific area. Every unit is geared towards your vocational area aiming to inspire and enthuse you to pursue a career in the sport sector.
You will learn the theory and practical elements of your chosen sports pathway. We will also ensure that you are given every opportunity to work on the practical elements to give you a vocationally specific experience. You will also be given the opportunity for residentials and numerous hands on experiences, gaining opportunities to develop transferable skills for employment and further study.
Our department is developing future Teachers, Coaches, Sports Therapists, and Personal Training. With nearly 250 students engaged in the sporting provisions, we pride ourselves on giving our students the best possible start to their future career.
The UK Sport and Physical Activity Industries contributes £38bn to the UK economy, with sustained growth over the last five years. There are jobs and opportunities readily available in all sectors of the industry, and it is our job to nurture, encourage and train our students to give them the head start they need to become successful.
Dream it, Believe it, Achieve it with the Sports department at West Suffolk College.
Where could it take me?
We have built excellent links with local sports clubs and industries, that'll also give you the chance to gain meaningful work experience and take part in competitions at the highest level.
The Sports programmes give learners the opportunity to gain a broad knowledge and understanding of the sport sector by sports staff who are highly trained in the sporting industry, with a broad range of experience and an understanding of the vocational area.
As a student on a vocational course, we will encourage you to gain as many additional qualifications as possible in order to support your applications for Higher Education and employment in the sector.
You will need a passion for the sporting industry; lots of energy and 100% commitment to achieve the best you can be. The programmes are an ideal opportunity to combine your interests in sport with a career, and open many doors into the sporting world. All of the Sports courses are full time, so dedication is the key.
Sports courses
Football Performance and Excellence (Bury Town Football Academy) - The Football Performance and Excellence Programme at Bury Town FC is a unique, exciting course designed to fulfil the interests and needs of students looking to work in the Football/Sport industry and for those who seek a high level training and playing programme alongside their studies. This inspiring course includes a carefully selected and designed programme of study to include football coaching, performance analysis, dealing with football or sport related injuries, organising football/sports-based events, and many more of the vast selection of career areas in the football industry. You will have access to state-of-the-art facilities at Culford School, Bury Town Football Club, as well as West Suffolk College.
Information evening for potential post 16 students starting their education in September 2022.
Monday 18th October 6:00pm, at Ram Meadow Bury Town FC.
Sport and Exercise Science Extended Diploma - The Extended Diploma in Sport and Exercise Science is a prestigious academic qualification, the equivalent to studying 3 A-Levels, which provides learners with the opportunity to develop knowledge, understanding and skills surrounding the sport and exercise science industry. It is a two-year programme involving the study of thirteen modules, examples include; Coaching for Performance and Fitness, Functional Anatomy, Applied Sports Psychology, Applied Research Methods and Sports Nutrition. Learners will be assessed through a variety of methods; these involve both internal and external assessments which will allow learners to develop their vocational and study skills. Learners will be supported with their progression towards higher education and future employment based within the sports sector. They will be given the opportunity to gain valuable work-related experience to give them the insight and connections with working within the sport and exercise industry.
Sport Diploma Level 2 - The Level 2 Sport programmes inspire and enthuse learners to consider a career in the sport sector. Giving learners the opportunity to gain a broad knowledge and understanding of, and develop skills in, the sport sector. The programmes also broaden and deepen learners' understanding of sport careers and their attributes. This qualification provides a good foundation for learners in post-16 education. It provides a suitable foundation for further study within the department supporting progression to a more specialised level 3 vocational or academic sports course.
Sports Coaching and Development Level 3 - The Level 3 Extended Diploma is an advanced course that investigates current issues and principles around the development of sports coaching and fitness. This involves aspects of sports coaching and development, talent identification and organising sports events. This is a theory and practical based course. You will be provided with the knowledge and practical skills required to work in or study at higher levels in the fields of sports development, sports coaching, fitness instructing and physical education. This course has excellent links with schools and charitable sporting foundations that enable students to gain valuable field based coaching and leadership experience, making it an ideal qualification for those interested in this area.
Working in Sport and Fitness Industries Level 3 - Level 3 Working in Sport is for those hands-on learners looking to progress into the world of working in sport. The programme is focused on vocational development, and the modules are designed to provide students with a high level of practical skills, which are relevant to the wide range of demands within the sports industry sector. Students will have the chance to work within the sporting industry, with our key partners, Premier Sport, Lynx Fitness and Revolution Fitness. This will give students the opportunity to gain key work experience and industry relevant skills, also leading to the chance to gain employment with our partners.
Sport and Outdoor and Adventurous Activities NEW FOR 2022 - Outdoor activity participation is growing. Sport England (2015) cited a 3% growth with 27.6% of the total active population doing so outdoors. Supporting this, The House of Commons (2015) states that three quarters of the English population regularly get active outdoors. They describe this to be hugely beneficial to the economy both in terms of consumer spending and creating numerous jobs. This programme works with key employers in the sector and includes embedded industry accreditation allowing learners to progress directly to work in the sector or to further study. Sport England (2015) Getting Active Outdoors, revealed that the climbing, mountaineering and walking sector alone is worth £3.2 billion. It is also reported that the 90 million visitors to National Parks spend more than £4 billion. The outdoor sector is a diverse, widespread and growing industry.
What can I do next?
Upon completion of the Level 3 Sport programmes students go on to a number of pathways including University and Higher Education. Level 2 Sport learners can progress onto the Level 3 provision. We also offer an exciting Level 3 Advanced Fitness Instructor for progression from our Level 3 programmes held at our West Suffolk College Campus.
Industry statistics
Sport supports over 450,000 jobs in the UK and has become a £20 billion industry (Sport England)
The sports sector is a broad and diverse area offering a vast range of opportunities, the world is your oyster.
Typical Careers
Sport supports over 450,000 jobs in the UK and has become a £20 billion industry. (Sport England)
Careers
Common employment routes include professions such as:
Physiotherapy, PE Teacher, Sports Development Officer, Strength and Conditioning, Performance Analysis, Fitness Instructing, Personal Training, Sports Coaching. Find out more at prospects.ac.uk.
Dream it, Believe it, Achieve it with the Sports department at West Suffolk College.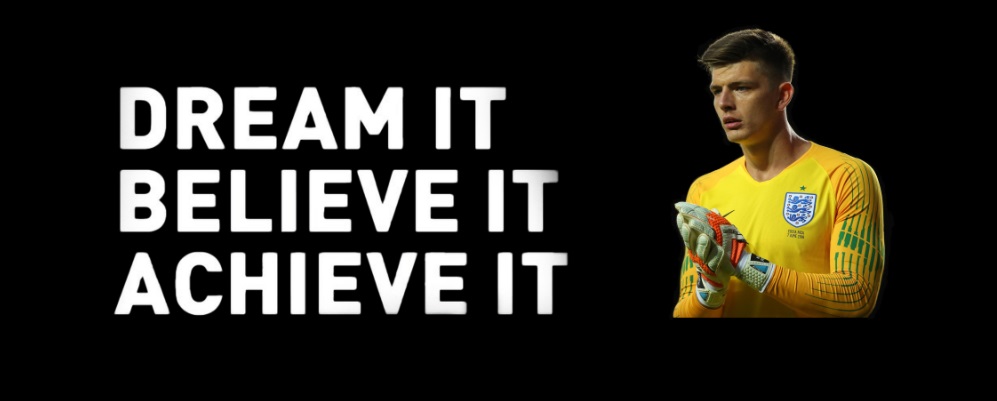 I'm interested. What should I do now?
The first step is to make an application for the area you are interested in. You will have the opportunity to discuss the different course options available during the interview stage and staff will confirm which course is suitable for your future plans.
Days & times
Starting September 2022