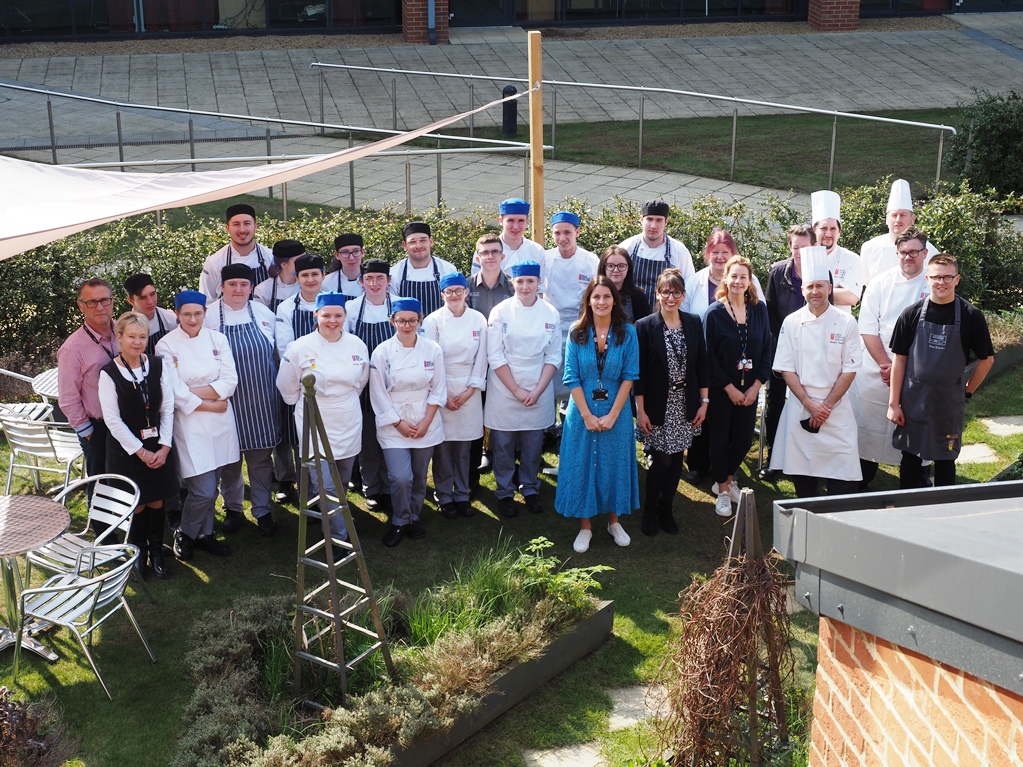 Edmunds Restaurant is celebrating after claiming a prestigious award.
Edmunds, based at West Suffolk College, received the AA College Rosette after a visit from judges earlier this year. With dishes ranging from Tapas to Thai, this is the second time they have received the rosette having originally secured the award back in 2019.
The College AA Rosette Scheme was set up to promote high standards and new talent whilst recognising quality food and service.
The scheme is run in partnership with people 1st who also gave two Gold hospitality awards as a result of this inspection, as well as a centre of excellence status for the restaurant's food and drink services and their patisserie and confectionery skills.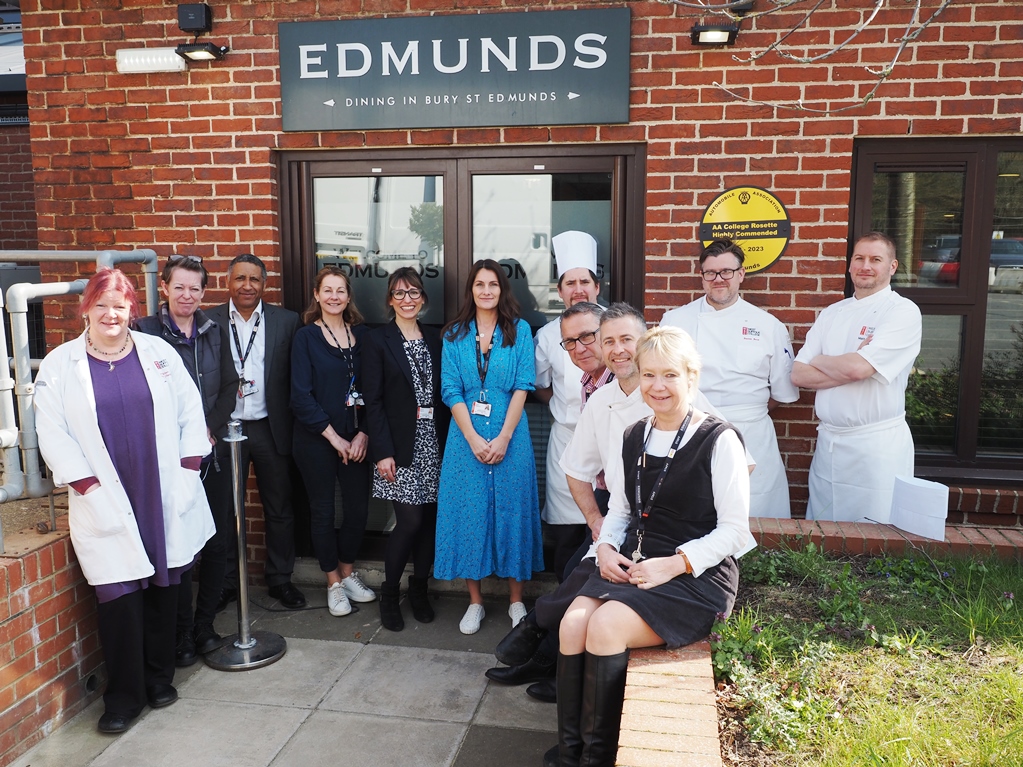 Claire Waterson is the Operations Manager at the West Suffolk College Culinary Academy. She said: "This is a huge achievement to win this for a second time. It's not easy to get the AA College Rosette once and to retain it is incredibly difficult - so we are thrilled with this outcome. The inspection doesn't just look at our food. It observes our staff, our courses, how we engage with industry and what experiences we offer students.
"Judges were impressed with how we adapted during the height of the pandemic by putting our courses online. They also saw how we engaged with top restaurants like Maison Bleue and award winning chefs that included Justin Sharp at Pea Porridge and Galton Blackiston at Morston Hall who have both won Michelin Stars.
"I'd like to thank all of the team for their amazing work as well as the community, industry and all of our customers for their amazing support. If students want to join us on courses that have seen numbers rise for next year, we would love to hear from them."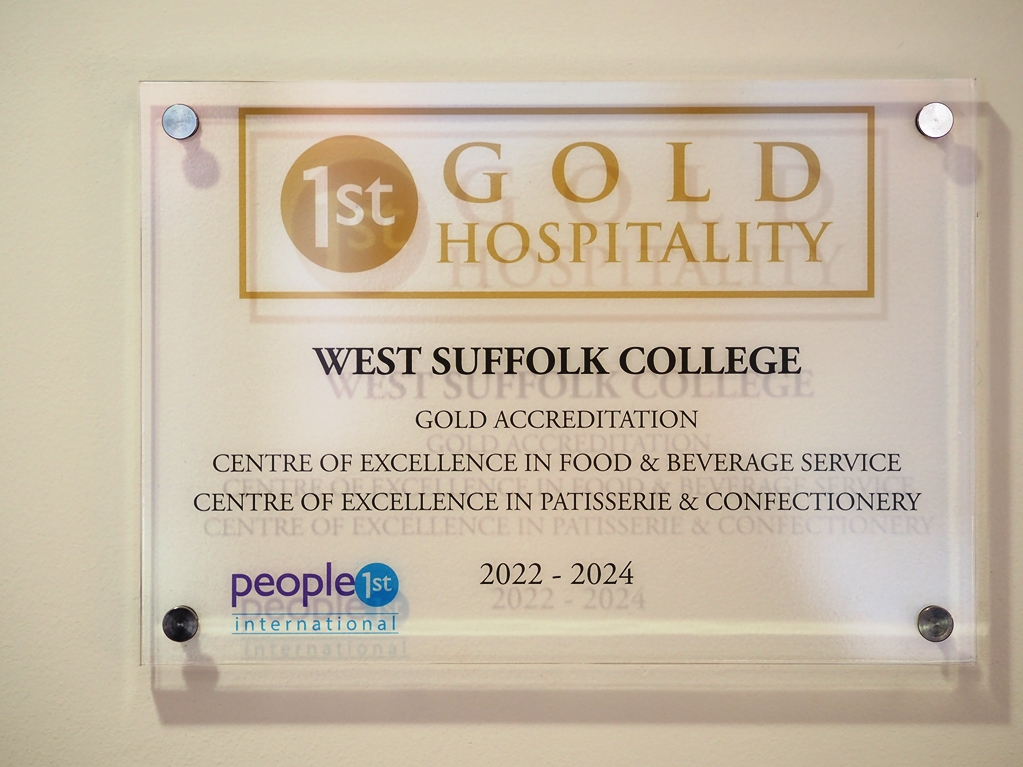 Judges also commended:
The Edmunds YouTube channel (www.wsc.ac.uk/caa-youtube) with masterclasses on how to cook different dishes for current and future learners
The Edmunds takeaway service set up from scratch, supplying thousands of meals to hundreds of new customers both during the pandemic and after lockdown.
The ongoing community sustainable food project to address rural isolation - working in partnership with local stakeholders such as Abbeycroft Leisure, Bury St Edmunds Rickshaw, Bury Town Council and the Department for Education, Tesco and West Suffolk Council. The organisations provide food which is then turned into a menu. Students write messages to the recipients of the meals, and the food is then distributed to local people in need via Bury St Edmunds Rickshaw.
Nikos Savvas, Chief Executive of West Suffolk College and the Eastern Colleges Group, said: "This is such fantastic news for a brilliant team at our restaurant Edmunds. Collectively across our Group we strive for quality and excellence and I am very proud of everyone involved for securing this well-deserved and prestigious recognition."
A former student of the College is 25 year old Sam Sturman (pictured below). Sam is the head chef and chef patron of The Brewers in Rattlesden near Stowmarket. He studied courses at levels one through to three at the Culinary Arts Academy based at West Suffolk College. After leaving the College, Sam worked at a host of Michelin Star restaurants including Midsummer House, Pollen Street Social and Morston Hall before going it alone at The Brewers three and a half years ago. Whilst at The Brewers, Sam was crowned Eat Suffolk Food and Drink Awards Suffolk Chef of the Year in 2020, an accolade he received at the College.
He said: "It was nice to go fill circle by winning the top Suffolk chef ward at the place where I trained. I loved it at the college and grabbed all the opportunities that I could. For them to win a AA rosette twice is amazing and impressive."