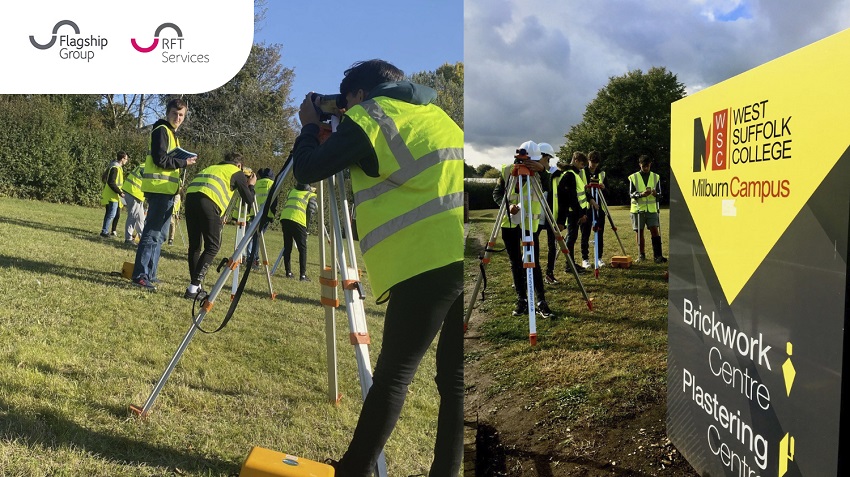 We have formed a new working partnership with front-runner housing association 'Flagship Group', who have announced they will be sponsoring one of our pre-apprenticeship programmes.
Flagship Group have made a commitment to us in order to build a strong talent pipeline for their specialist repairs and maintenance company RFT Services, which is a subsidiary of, and sits under Flagship Group.
The well-known housing association accepted our proposal to sponsor the Pre-Apprenticeship Maintenance Operations Level 2 course, giving students an opportunity to progress to an apprenticeship with them in Plumbing, Electrical or Carpentry.
As part of the collaboration, Flagship Group have agreed to purchase all PPE for students on the course, support with donating building materials, support with work experience and contribute to delivering sessions for the students.
Phil Stittle, Executive Director for Business Development at the said: "We are thrilled to be partnering with Flagship Group to offer students real life industry exposure and support throughout their first year at West Suffolk College. Applicants applying for the course will have a fantastic opportunity to progress and obtain a career at one of the leading employers in the East of England. This type of combined employer-education model is something we are proud to be a part of and something that we feel will have real impact for both young people and employers for years to come."
Tomas Lloyd, Apprenticeship Delivery Manager for Flagship Group said: " We're excited to announce our latest partnership with West Suffolk College. The 'RFT skills and trades program' allows individuals to obtain formal trade-based qualifications, work experience and mentor guidance, as well as the opportunity to embark on a rewarding career in construction and social housing. This fantastic opportunity allows education and industry to work seamlessly together to develop and train the RFT workforce of the future. Upon successful completion, students will be guaranteed an interview by RFT with the view of progressing into paid employment via an apprenticeship.
At Flagship, we are passionate about growing our own talent and promoting great people doing great things, this program allows the platform for that to happen. Flagship is the front-runner in a collaborative, innovative housing sector where talented people are delivering homes that are safe, affordable, warm and smart. The RFT Skills and Trade program will allow us to meet future housing needs by training great people and giving them the tools to maintain homes that our customers' want and need."
The team are now looking to recruit students to start the new course from September. For more information please contact Mark Ames, Head of Construction at the college at This email address is being protected from spambots. You need JavaScript enabled to view it.