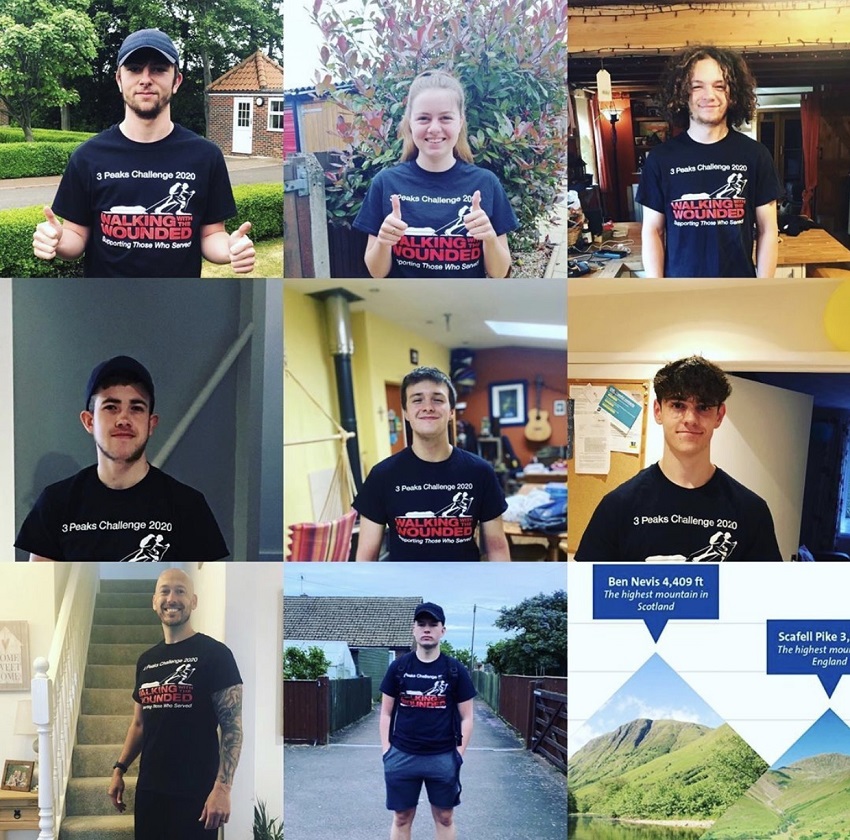 Some of our Sports students recently took part in the 'At home three peaks challenge,' after being unable to complete the mountain climbing mission due to COVID-19.
The three peaks challenge normally involves climbing the three highest peaks of Scotland, England and Wales (Ben Nevis, Scafell Pike and Snowdon) all within 24 hours.
Despite being unable to complete the gruelling 24 hour challenge has planned, the students made the decision to complete the equivalent distance from home to still raise valuable funds for charity.
From climbing up and down the stairs exactly 1474 times, to running/walking laps of their garden covering 23 miles; the students were as determined as ever to complete the distance. Starting at 8.00am and finishing up at 6.00pm.
All funds raised from the challenge will be donated to the Walking with the wounded charity after war veteran and charity ambassador Duncan Slater visited the students back in March and delivered an inspirational talk. Walking with the wounded supports a pathway for vulnerable veterans to re-integrate back into society and sustain their independence.
Student Kieran Palmer from Mildenhall said: "Although we were devastated to not be able to complete the challenge the normal way, we decided to still take this on from home. We still felt the physical demands and we were able to continue with our fundraising mission for Walking with the wounded so we were really pleased."
College tutors Chris Steele and Andy Smith also participated in the challenge to encourage the students along the way.