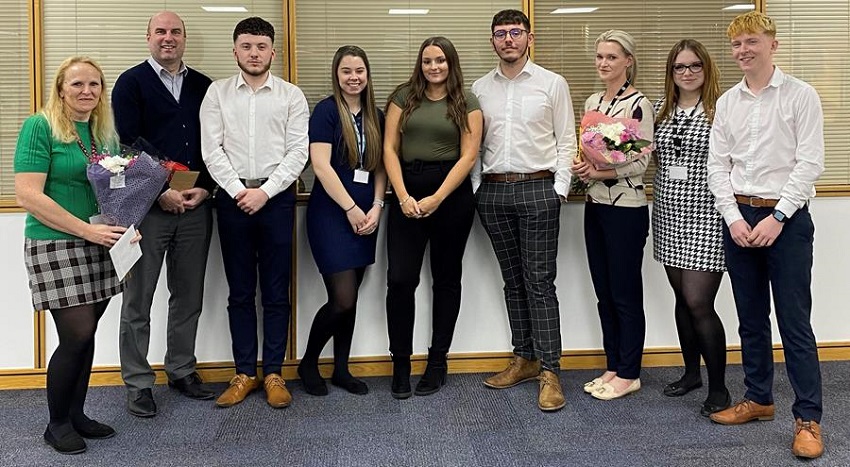 We are delighted to announce that our MSC UK apprentices have been recognised for their outstanding customer service, with all six of them achieving a Distinction in the Customer Services Practitioner Level 2 Apprenticeship.
Much like us, MSC put people at the heart of everything they do, and they are committed to going above and beyond to serve their customers' needs. It is brilliant to see these apprentices recognised as a fantastic example of this.
Phil Stittle, Executive Director for Business Development, said: "All six apprentices achieving a Distinction Grade is really outstanding and as a training provider we are very pleased.
"We've been really impressed with how MSC UK has planned for, trained and supported their apprentices. It is a standout model that other employers should replicate!"
Lindsay Kent, who is overseeing the apprenticeship scheme at MSC, added: "We're so proud of the team for this outstanding achievement – they've all worked so hard and it shows. With their enthusiasm and willingness to learn, our apprentices bring real value to MSC as a business. We look forward to seeing them grow and develop as members of the MSC family in the years to come."
Congratulations to Billy, Brooke, Chloe, Lucinda, Matthew and Michael for all their hard work and achievements throughout the course of the apprenticeship scheme. We are delighted to see them be welcomed on board as permanent members of the MSC UK team.