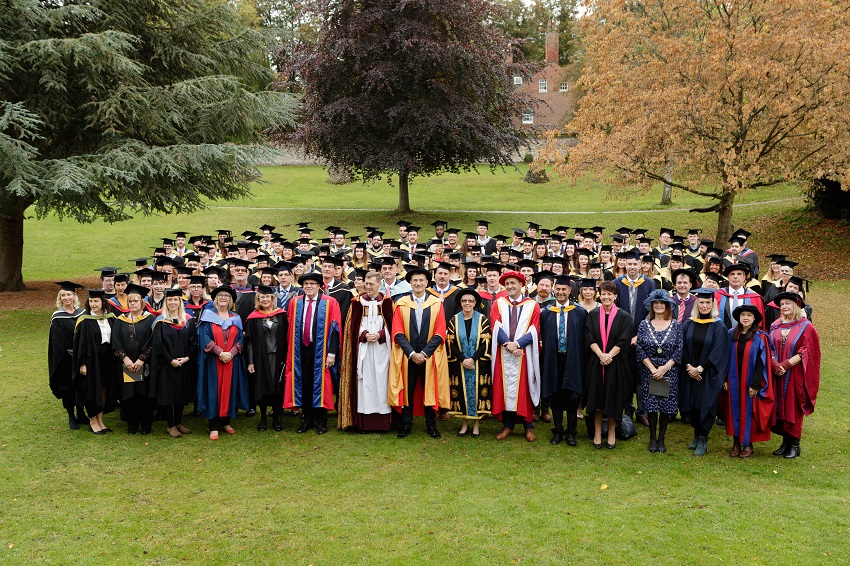 Congratulations to the Class of 2019.
Family, friends, sponsors, VIPs and academic staff all joined our proud students who graduated at our University of Suffolk, West Suffolk College graduation ceremony held at St Edmundsbury Cathedral on Saturday.
The proud spectators applauded as over 250 students wearing their gowns and mortar boards graduated in a range of subjects and courses – 51 with first class honours and 4 with distinctions in their foundation degrees.
There were also 12 prizes awarded to inspirational students who were nominated by tutors and sponsored by businesses and organisations from across the region.
The event kicked off with a procession through the Abbey Gardens which led to the cathedral before the traditional ceremony began. The celebrations were held in a marquee on the cathedral grounds where the drinks and canapés were prepared and served by our fantastic Catering and Hospitality students.
Rachel Kirk, Assistant Principal for Higher Education said: "These students are the embodiment of the character strengths we seek to instil in all of our students. Some may have faced pressure, adversity and setbacks, but everyone has carried on. These students refused to give up on their dreams. We are immensely proud of them"
Daemmon Reeve, Honorary Graduate and Chief Executive of Treatt spoke at the ceremony and said: "To succeed you need to work hard. Do not be afraid, put in a shift and stay passionate, curious and always humble."