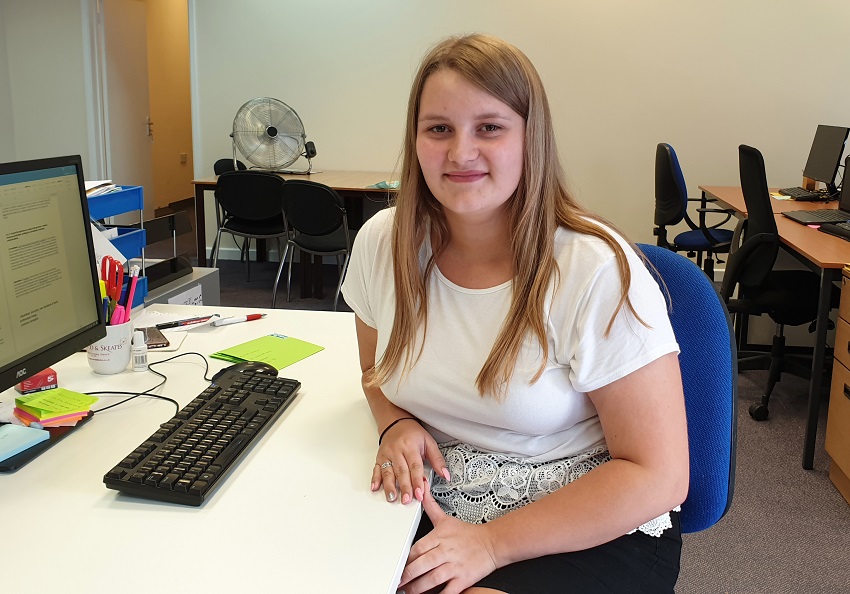 Our apprentice Mollie Bacon who is from Haverhill, started with the charity Reach in July as a Business Administrator apprentice.
We have secured our first apprenticeship with Haverhill based charity Reach who tackle poverty in and around the area.
Reach made the decision to look for an apprentice after some internal discussions and were put in touch with the college via ONE Haverhill Partnership.
Our apprentice Mollie Bacon who is from Haverhill, then started with the charity in July as a Business Administrator apprentice, Tutor Melissa Tuffs said: "Mollie has settled into her role so well, we have received amazing feedback on her work ethic and professionalism. This is a great to start to her learning."
Henry Wilson MBE, Projects Director at Reach said "Mollie has been an exceptional member of the team so far and we are thrilled to have been able to give her this opportunity; she is hardworking, fits in well with the team and is just superb!"
The vision of Reach is to 'Restore people's dignity, reviving their hope' and speaking of how this fits in with hiring their first apprentice Henry said: "Taking on Mollie as our first apprentice fits in perfectly with our vision and purpose, we want to give her confidence and self-esteem and that optimistic mind-set for the future."
The vision of the charity also links in with our mission to 'use education as a catalyst of positive social change and prosperity for the community we serve, leaving no-one behind.'
Speaking of the support received from the college, Netta Record, Reach Office Manager said: "Having our first apprentice has been made so much easier due to the initial contact and communication with Jo Pine and then with Melissa Tuffs. They have been both been very supportive and I wouldn't hesitate to come to West Suffolk College again."
As part of their growth plans, the charity have made it clear that they are keen to hire more college apprentice's in the future after their positive experience with Mollie and the college apprenticeships team.