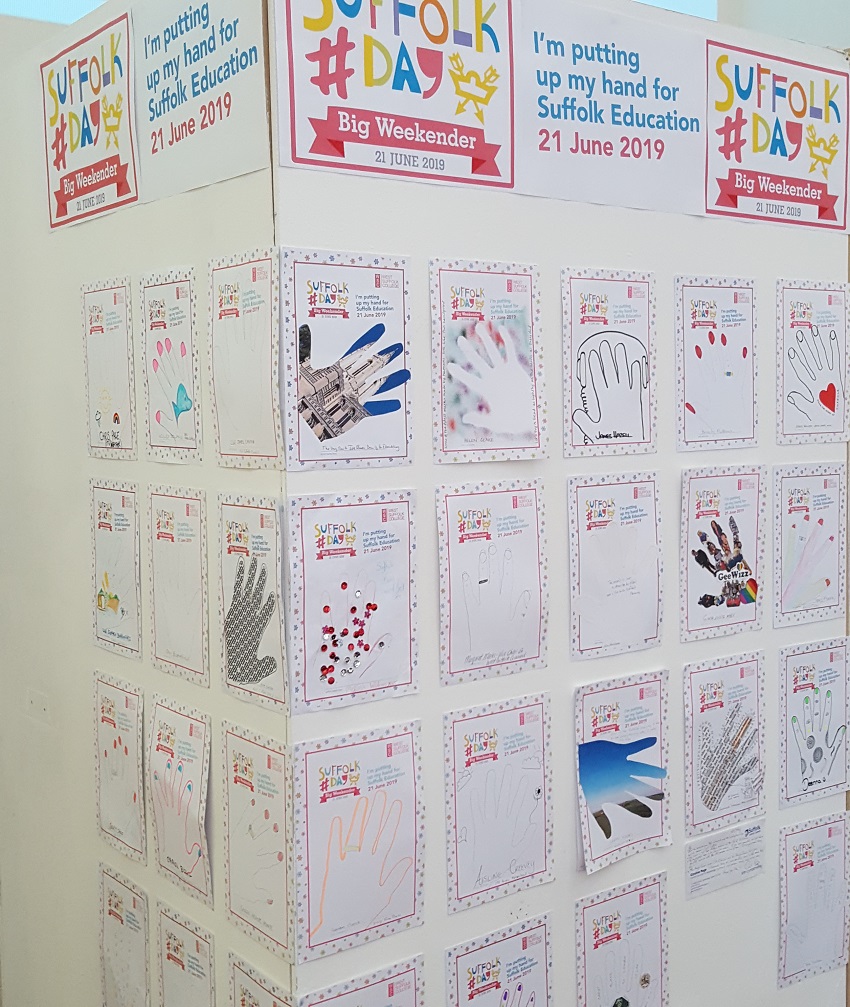 People from across Suffolk have been sending in their artistic contributions to us to put a hand up for education for Suffolk Day 2019.
West Suffolk College is celebrating Suffolk Day by asking Suffolk people to raise a hand in support for Suffolk Education.
The College asked people to draw around their handprint on pre-printed posters. Participants were asked to be as creative they liked too, with some of the participants drawing little figures of themselves, adding lipstick kisses or added a little message within their handprint.
Notable participants include politicians Matt Hancock MP and Helen Geake, Green Party, Media personalities including Becky Jago, ITV presenter and James Hazell from BBC Radio Suffolk and councillors from across the county include Patrick Chung and Margaret Marks.
Yasmin Jeffery, Head of Marketing and Communications said, "This is a simple but symbolic way for people to get behind West Suffolk College and Suffolk Day in recognition of all that is great about our wonderful county. Thank you to everyone who has got involved and given us a high five".
The handprints are being exhibited in the Gateway building on the main campus of West Suffolk College.