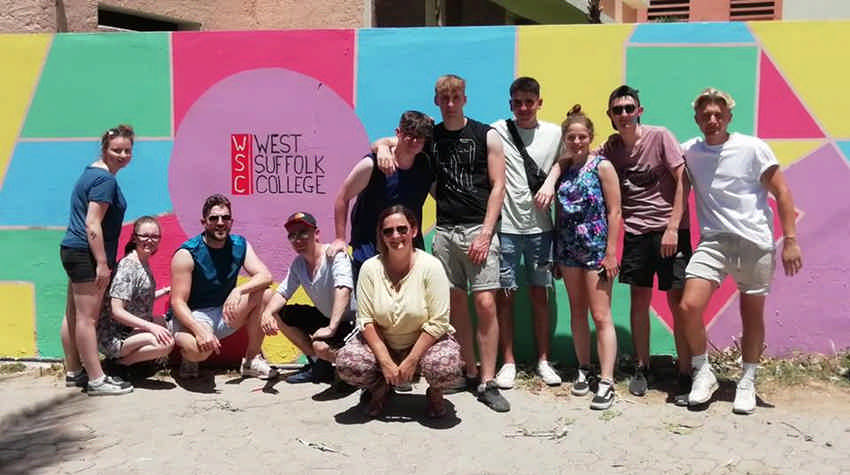 Sport and Exercise students have enjoyed their trip to Morocco in 2019, helping in an orphanage.
Diary by tutor Phill Couzins
Day 1
We arrived at Marrakesh airport at 8:50am and through the hustle and bustle met the representative driver of Open Hands (the charity organisation we are volunteering with). We negotiated the the streets where rules don't seem to exists and mopeds definitely rule. We entered the old city though it's impressive walls and he took us to the old part of Marrakech where we were to be based for the coming week.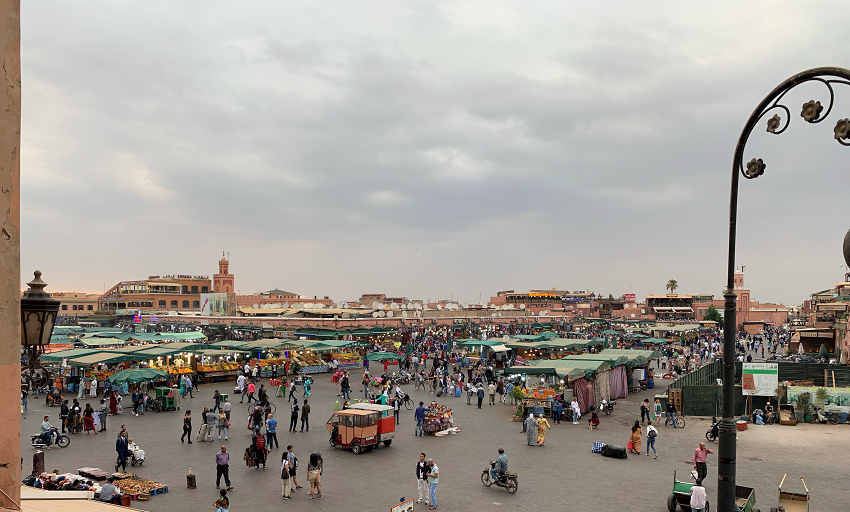 Marrakesh is famous for its lively markets, also known as souks. From spices to tea sets and from clothing to ornate rugs, the markets of Marrakesh offer a wide assortment of goods for sale.
Once we were settled we navigated our way through the narrow streets, back through the open square to the bus stop where we were aiming for the Waterpark!
It was amazing to jump into a cool, fresh pool after a long and sweaty journey! There was a wave machine, slides and lazy river that helped to wake us up again.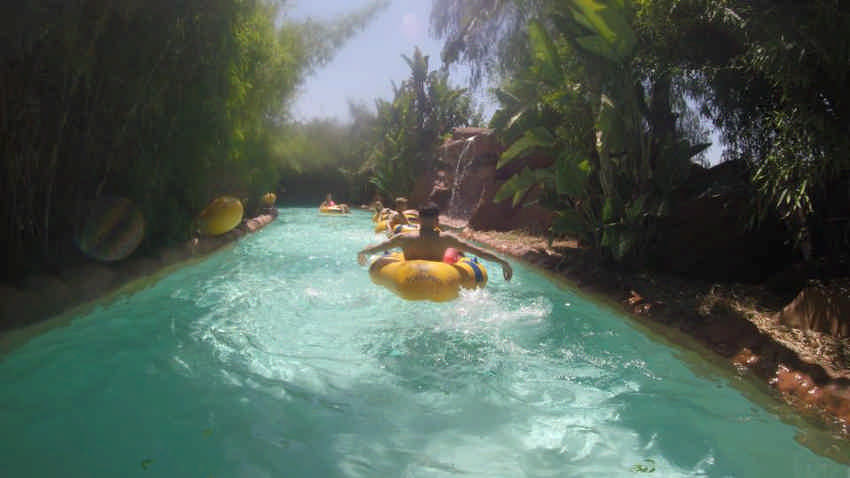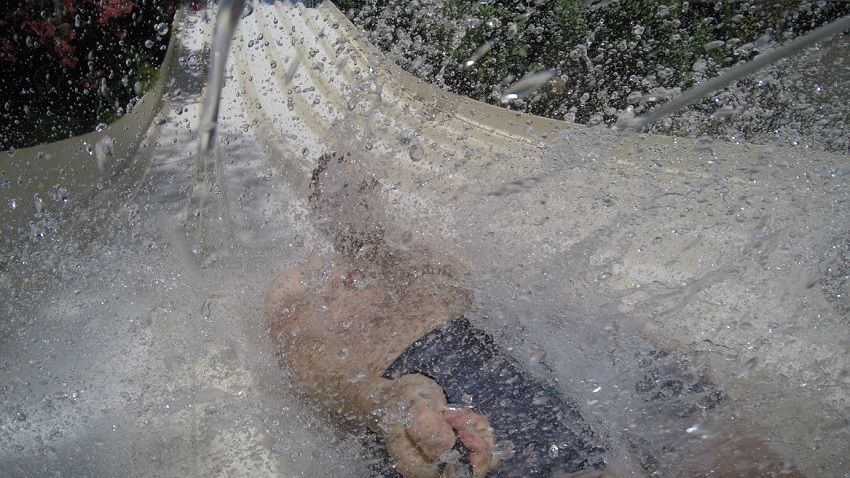 After getting back to our Riad we had some time to to sort our bags out and grab a shower before we went out for dinner. Now that the evening was settling in the place was much more active. Lots more stalls and people selling a range of items. Snakes, monkeys and loud drums presented a completely different way of life.
After our evening meal where everyone had a mixture of cuisines we walked back to the Riad and experienced the call of prayer from all the surrounding mosques.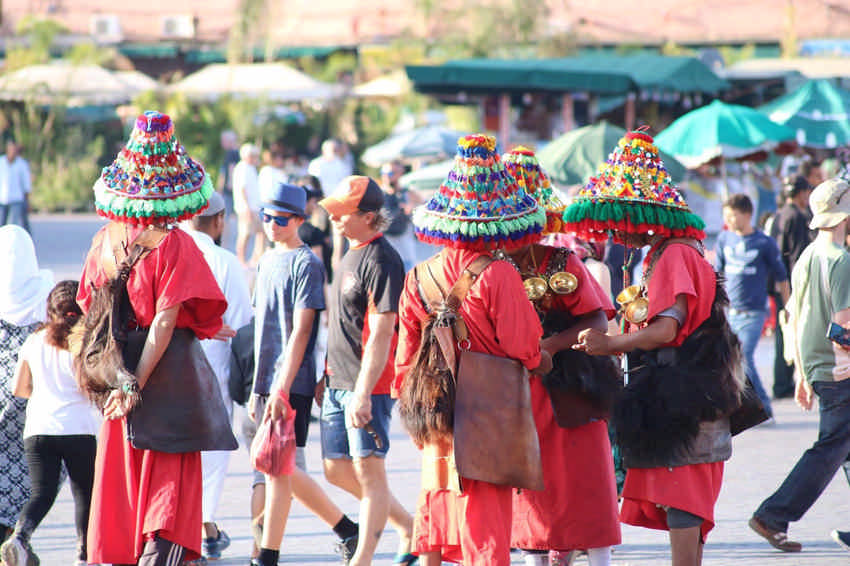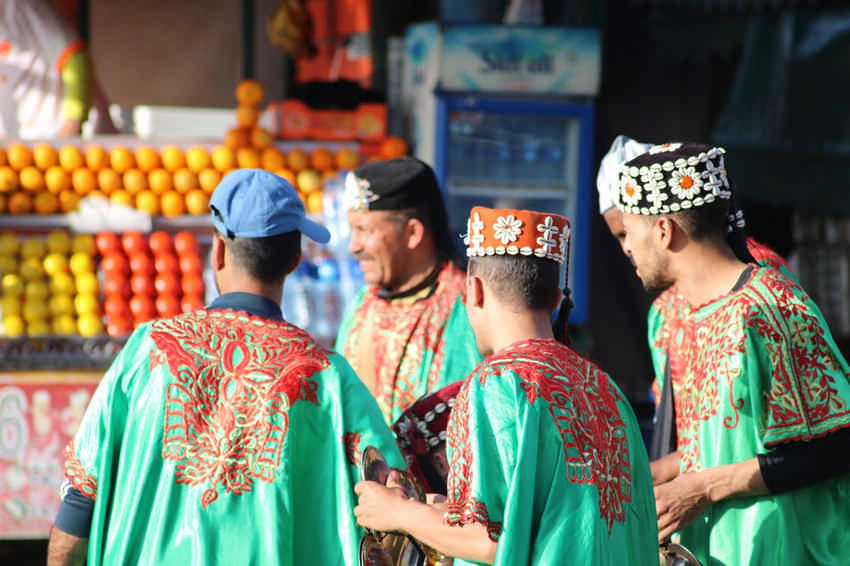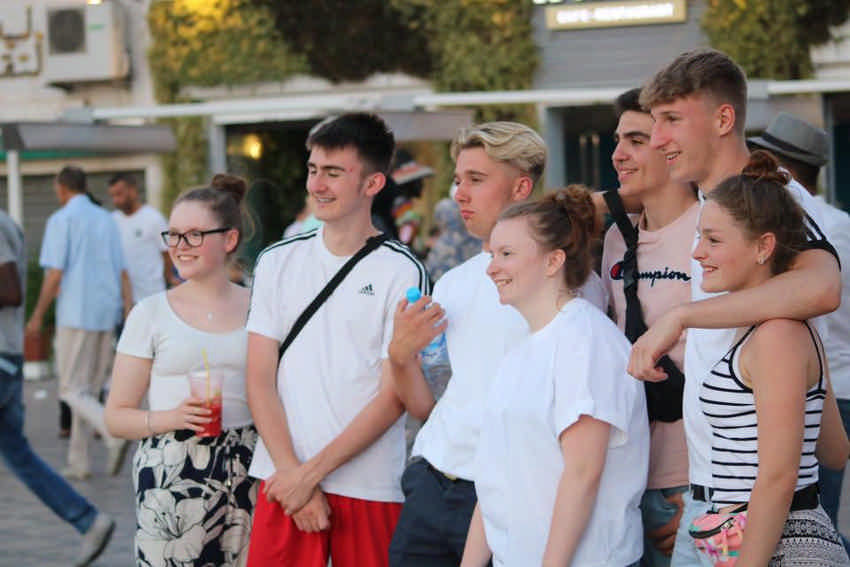 Day 2
Today we walked through Marrakesh to a local primary school where we were greeted by two groups of children aged 4-5 years old. We ran a range of activities and painted educational images around the walls. The children really enjoyed taking part in colouring and running around outside.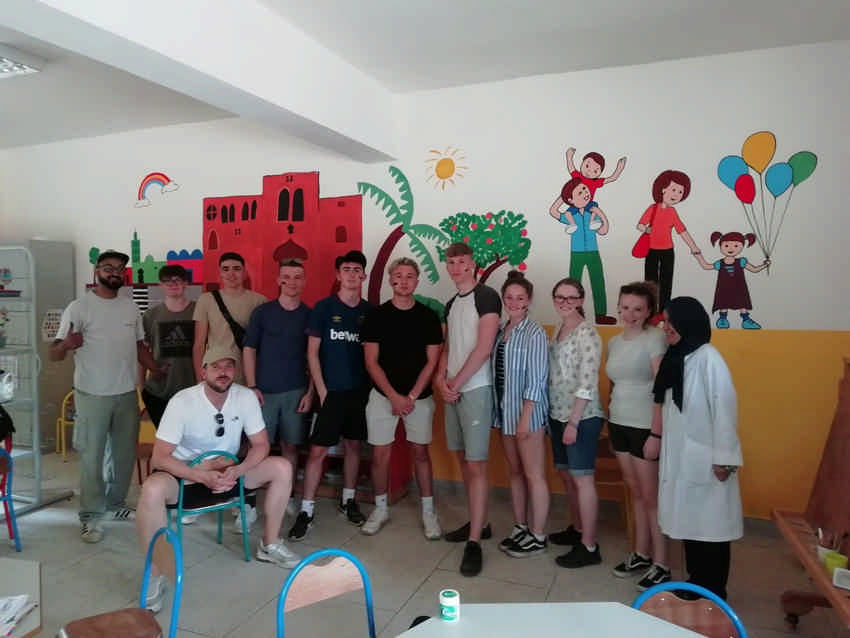 This is our group and behind us are some of the images that we painted on the wall to help with their education. These images promotes healthy living, family and living. It was good to know that this will stay for the foreseeable future and that the children will Continue to refer to the work that we have done.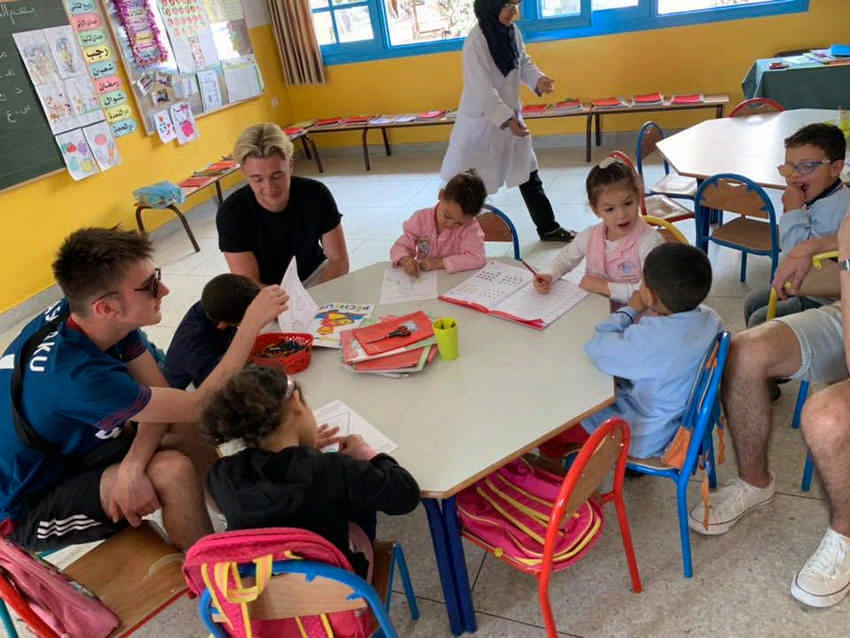 This is at the start of running activities for the children. The children were really interested in us and at times often had small arguments if we showed attention to others in the group. When the children did have differences they were encouraged to cuddle followed by an applause by the rest of the children.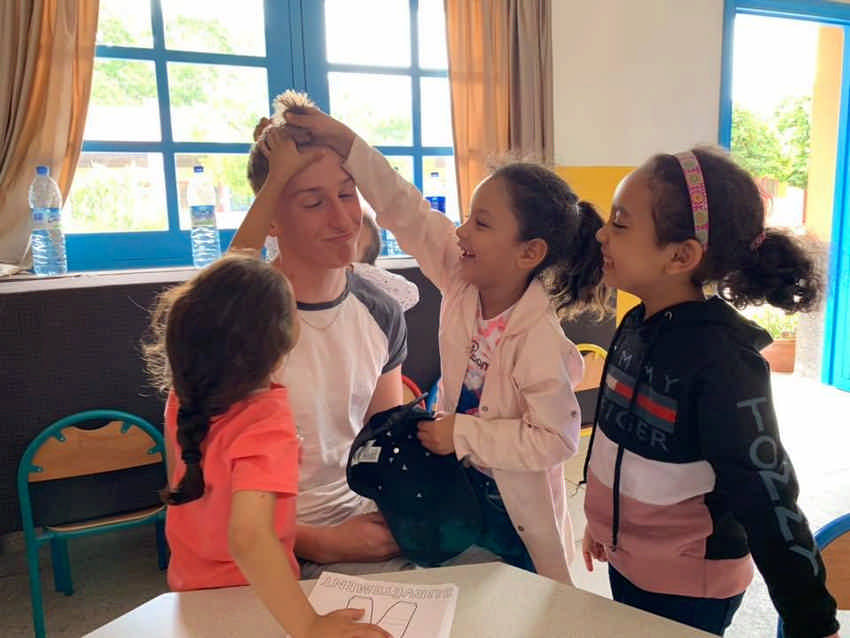 You can see the children fascinated by types of hair! We really enjoyed engaging with them and the interactions. It was hard at times with the communication barriers but did not stop us from engaging with them.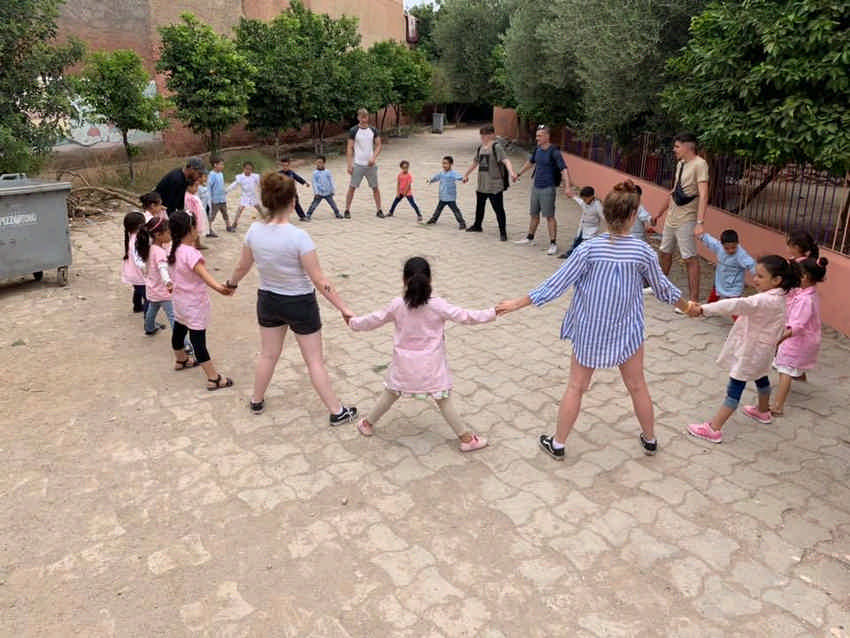 Outside we took part and ran a number of activities to entertain the children. Here you can see us all stood round in a circle playing simple ball games.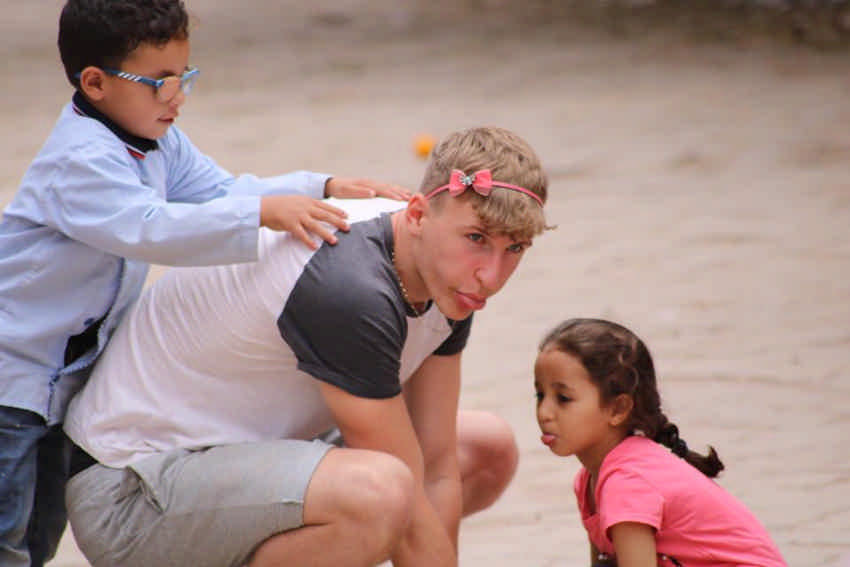 The children seemed really happy to just be running around with us. Always wanted to be held and picked up.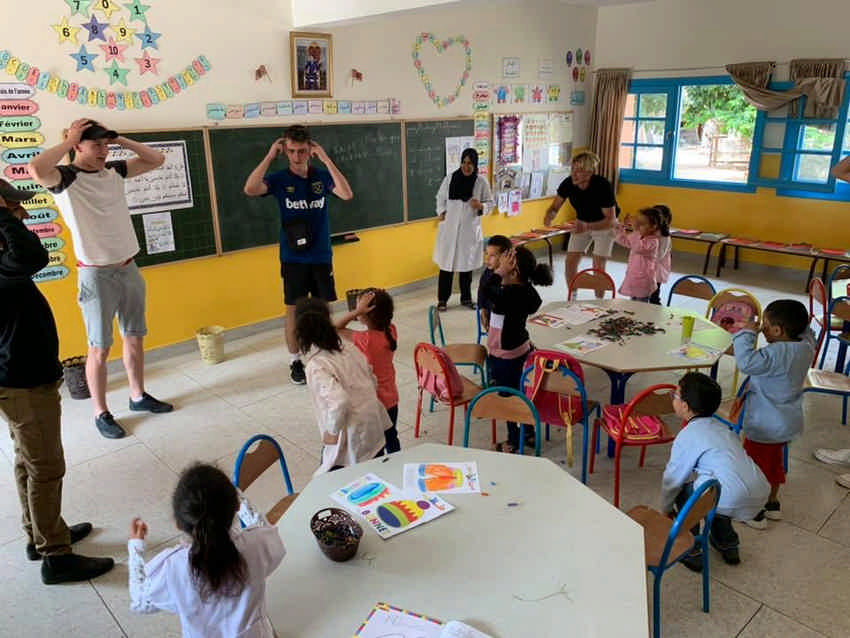 We entertained them with a few verses of heads, shoulders, knees and toes after some of the children stood at the front to perform songs on their own.
Day 3
After breakfast we met the Open Hands representative at the café just inside the market square in Marrakesh. From here we walked to the bus stop where we were transported to a village just outside of the city.It was obvious that this was a very poor part of Morocco. We were escorted along uneven dirt tracks to a small charity school and met with some crusty baguettes for breakfast.
After our food we then met the children who were sat on long tables in a small classroom. We got out lots colouring books, pens and paper. There was a mixture of colouring, card games and airplane making taking place. At the start it was a bit awkward due to language barriers but before long the children were excited and having fun with the basic activities.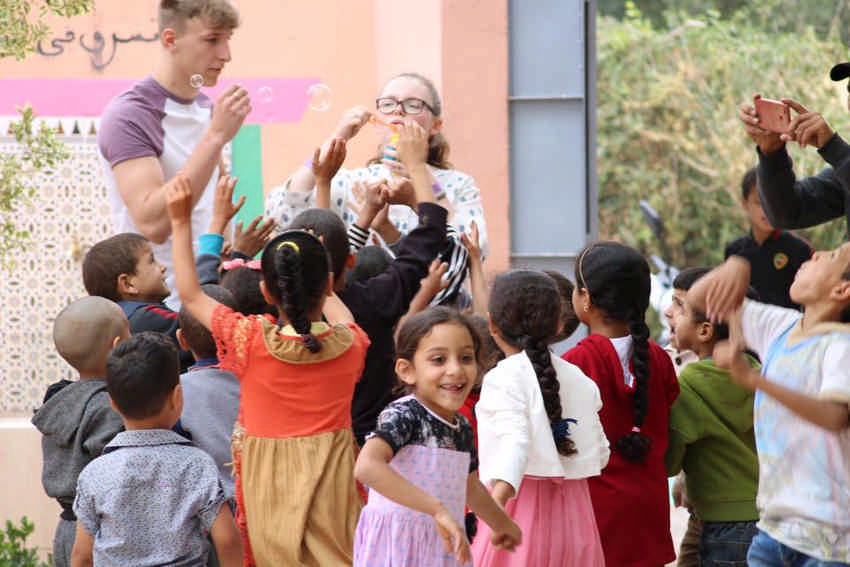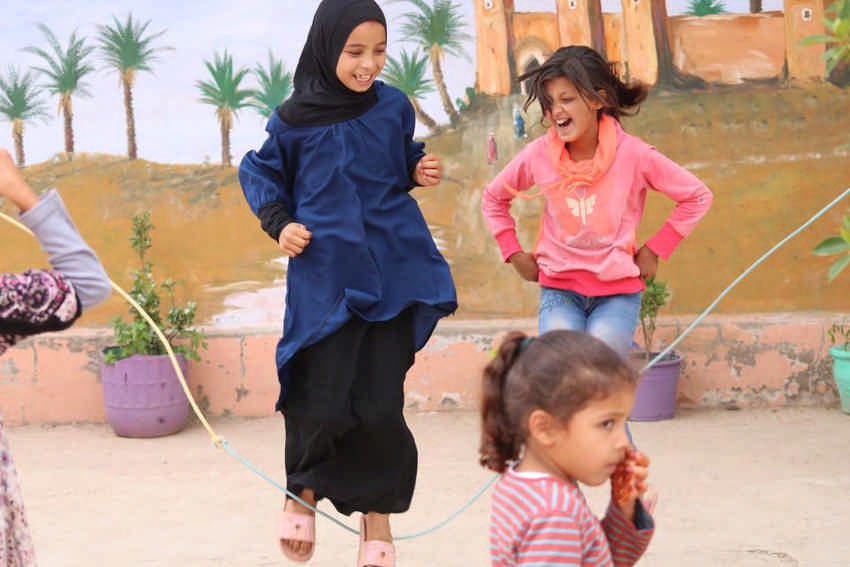 After what seemed to be an hour we then started to move outside where the activities started to become more practical based. The staff played music through an old speaker, a football game had materialised and children enjoyed skipping.
After the children had finished at the school at around 1:30pm we then walked back through the back tracks and into the village. From here we got a minibus up into the mountains where we had lunch along the river.
After lunch we walked a little way up Into the mountains to see some of the views.