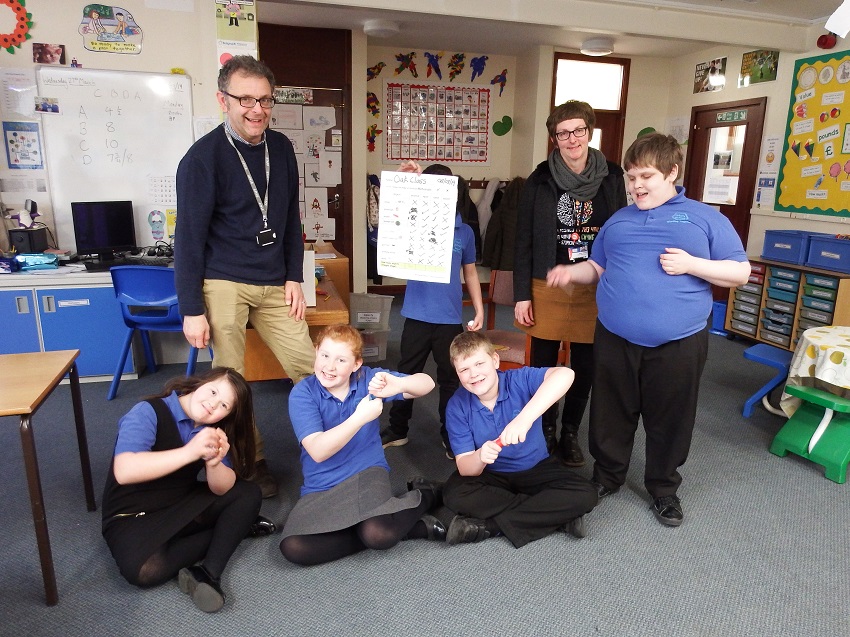 Oak class at Priory School experimenting with the Science Boxes.
Last month West Suffolk College made an exciting delivery to The Priory School in Bury St Edmunds, continuing their pioneering Science box project.
Priory School is part of the SENDAT multi-academy trust and recently received an OFSTED outstanding grade when inspected in November 2018. SENDAT is a Multi Academy Trust focusing provision for a range of complex Special Educational Needs and Disabilities.
The Science box project was launched to help young students realise that Science is everywhere and for the students to do the Science themselves adopting a more hands-on approach to aid their understanding.
The College delivered 14 different boxes to the school with each box containing different components giving resources for a single lesson on Science using easy to get household items. The boxes included 'Cleaning copper pennies where the box contains 5 different liquids from vinegar to washing up liquid for the pupils to predict and then test which is most effective and 'Changing shape' where the schools are provided with different solid objects to see if they change shape when squashed, bent, twisted or stretched.
Victoria Fiebelkorn, West Suffolk College Schools Science Coordinator who has led on the project went into the school to observe KS2 lesson where the students were working with one of the Science boxes. Victoria said: 'It was really wonderful to see children with different abilities engaging with science so enthusiastically – I am delighted the science boxes are working so well for Priory School!'
Claire Barry from the Priory School said 'The boxes are amazing, the students love them and I have dispersed them around the school and we also plan to use them in our Angel Hill College site which has students up to the age of 25.'