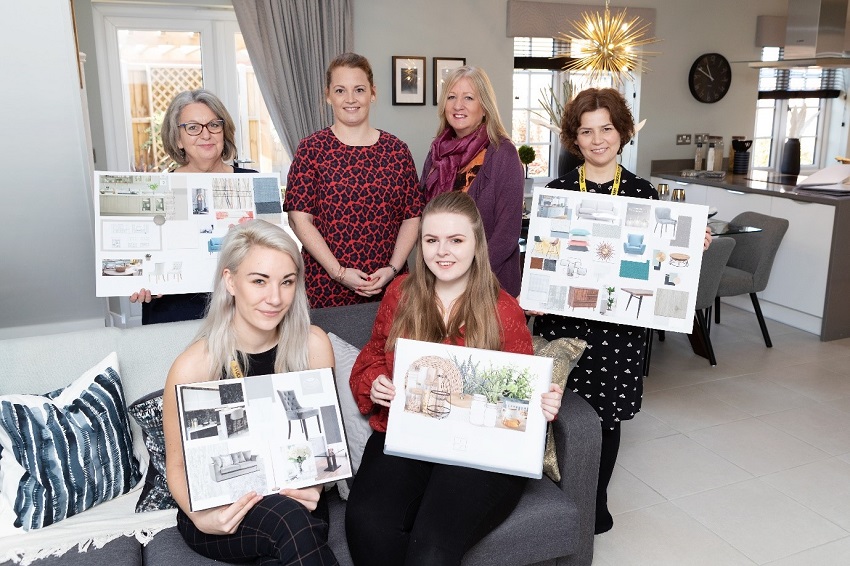 Students from the Applied Interior Design BA (Hons) degree course presenting their designs to Bloor Homes.
Students on the B.A. (Hons) Applied Interior Design course presented their work to Bloor Homes. The project was set by Bloor for the students to come up with a new proposal for their Caulke showroom on the Marham Park development in Bury St Edmunds. They presented their work to the marketing managers who highly commended the standard of the work comparing it favourably with the professionals they normally use.
This is one of many live projects undertaken by the students which really boosts their confidence in communication, and prepares them with all the skills necessary ready to meet industry requirements.