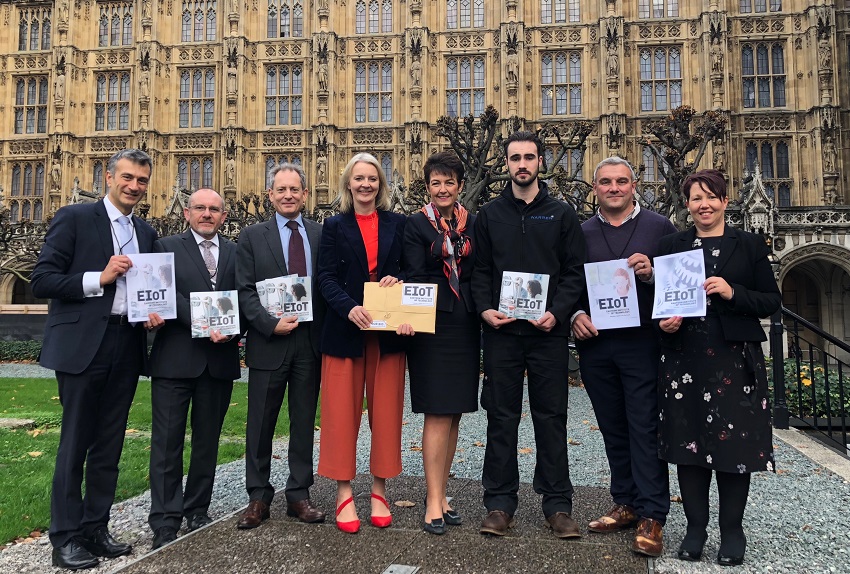 If you've changed your mind and would like to try something new, there's still time to enrol on many courses so get in touch today.
On Thursday 15th November, local MP Jo Churchill, Liz Truss MP and James Cartlidge MP met with Dr Nikos Savvas, Principal of West Suffolk College, to show their strong support for West Suffolk College's bid to become an Eastern Institute of Technology.
The college will be submitting its first class bid to become an Eastern Institute of Technology on Wednesday 21st November.
Jo Churchill MP said: "This bid has been a vision for some of us for sometime to ensure we are training local people for higher level technical careers. We currently sit on the cusp of the fourth industrial revolution in one of the most dynamic parts of the country, it is therefore vital that businesses and education work together to ensure that young people have the high skills required for the future economy.
The Eastern Institute of Technology, is a bespoke model for ensuring skills training and further education reaches out into the towns and cities across our region. With strong support from some of the region's leading organisations from education and business this is a unique model.
This bid is key to unlocking the potential of future generations, raising aspirations and building futures and I am proud to support it."
The impact of an advanced level, industry focused and region wide training shaped by businesses in the communities it will serve will be transformational on a number of levels.
Liz Truss MP commented that it was "Great to support the delegation from the Eastern Institute of Technology in Westminster; the commitment and collaboration between industry and education to secure an IoT in the East of England is fantastic. We have global leading businesses like ARM and Mars, world renowned Cambridge University, all joining together in a unique partnership and I believe this bid led by West Suffolk College deserves to succeed and will significantly boost the opportunities for our young people in Norfolk and surrounding counties."
Our region has one of the fastest growing economies in the UK. To ensure this continues we will need enough people with the skills required by the world leading businesses who are driving this growth.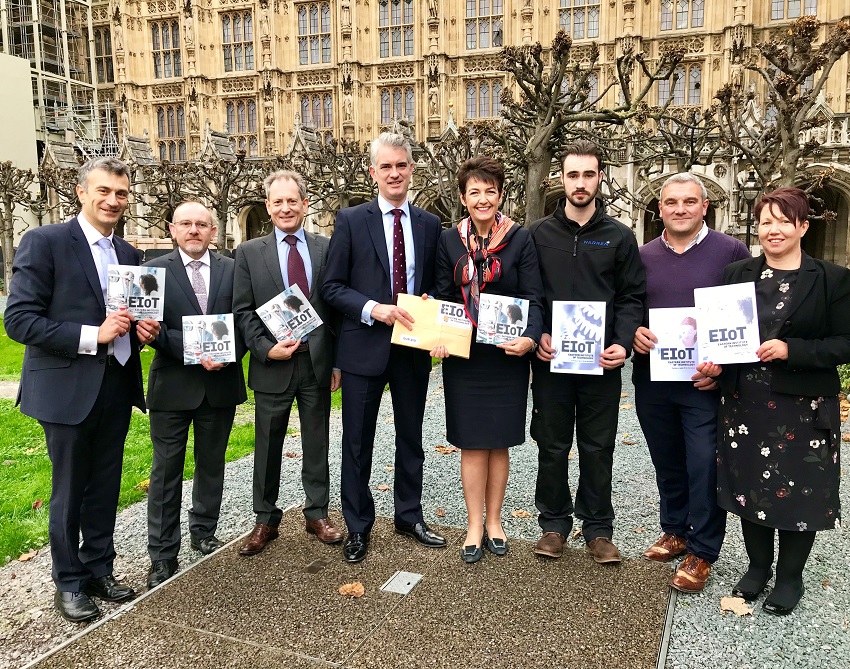 James Cartlidge MP stated "In the recent sessions of the South Suffolk Taskforce, set up in the wake of the Delphi closure announcement, the number one problem referenced by businesses was the shortage of skilled employees in the area. As such, I am fully supportive of this bid and would welcome greater provision of specialist training for technical careers."
Central to the EIoT proposal is the unlocking of potential in the region by creating a virtuous cycle of advanced learning, informed by business and delivered by employers.
There is continued support from anchor partners of the bid with Dr Saul Humphrey, Managing Director of Morgan Sindall East and Chairman of New Anglia LEP's Building Growth saying "Looking forward, we will undoubtedly require many more traditional construction workers, but in addition we will need more young people who are from a STEM background, adept with the transferable skills required to harness tomorrow's Artificial Intelligence with BIM, Digital and Robotic technology - all aligned to the Modern Methods of Construction that are emerging. We must do this if we are to deliver the social and economic growth, improvement in infrastructure and affordable housing that our Country needs. The EIOT will help us to achieve this."
This was supported by Richard Bridgman, Founder Owner of Warren Services who said "The new Institute of Technology will give the East the opportunity to be at the forefront of high level training. The EIoT will give those currently studying the aspiration and opportunity to go that much further. Warren Services are proud to one of the Anchor Partners of the EIoT bid."
Summarising the bid, Dr Savvas outlined that, "The incredible collaboration in this proposal is one of its strongest elements. The visionary and ambitious bid has the partnership of four regional Universities: the UEA, University of Suffolk and Cambridge Institute of Continuing Education and ARU, the LEP, this region's leading further education colleges, and over 30 employers including global firms such as Arm, BT, Pearson and Bosch Rexroth. All being the life-blood of the proposal.
We have subtitled our bid 'training a region fit for the future' which neatly sums up what we know it will achieve".